Vegetarian or vegan?
The terms "vegetarian" and "vegan" refer to people who adopt a plant-based eating style. The difference lies mainly in the category of products consumed. Indeed, while vegetarians do not eat animal flesh, vegans do not consume animal by-products such as dairy products, eggs, honey …
We also speak of vegetarian cuisine or vegan cuisine to differentiate these two styles which are not at all the same and do not meet the same needs.
Moreover, it is not very accurate not to speak of "vegan" to describe a vegetarian cuisine since it includes a part of animal proteins. To clarify things and bring precision, it is often indicated that it is about a "100% vegan" cuisine.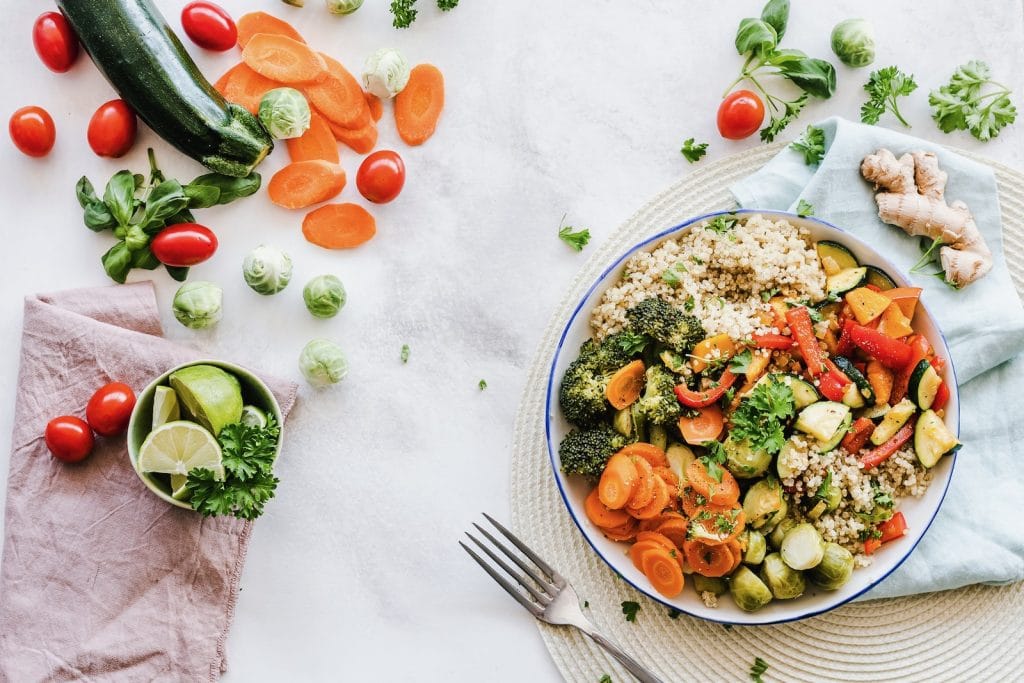 Plant-based cuisine, to support the transition
Although solutions exist and are more and more numerous, it is not always easy to give up a meat-based diet.
Plant-based cuisine is therefore a good alternative to support the transition. It offers different possibilities to support all types of people, according to the needs, desires and tastes of each.
Plant-based cuisine can in fact be worked around vegetables, cereals, legumes, in a style of "vegetable-based cooking". It can also replace foods of meat origin with the idea of ​​replacing animal protein while respecting its culinary indicators (visual, texture, taste, etc.).
Vegetable-based cuisine, to sublimate the vegetable
This style of cooking, often prized by Top Chefs, emphasizes the use of raw, local and seasonal products.
The vegetable no longer comes as an accompaniment but becomes the main element of the dish. The Chefs sublimate the vegetable while respecting the product in all its essence.
To provide protein, they turn to legumes. Chickpeas, broad beans, split peas, lentils… generally form the basis of vegetable recipes in order to maintain nutritional balance.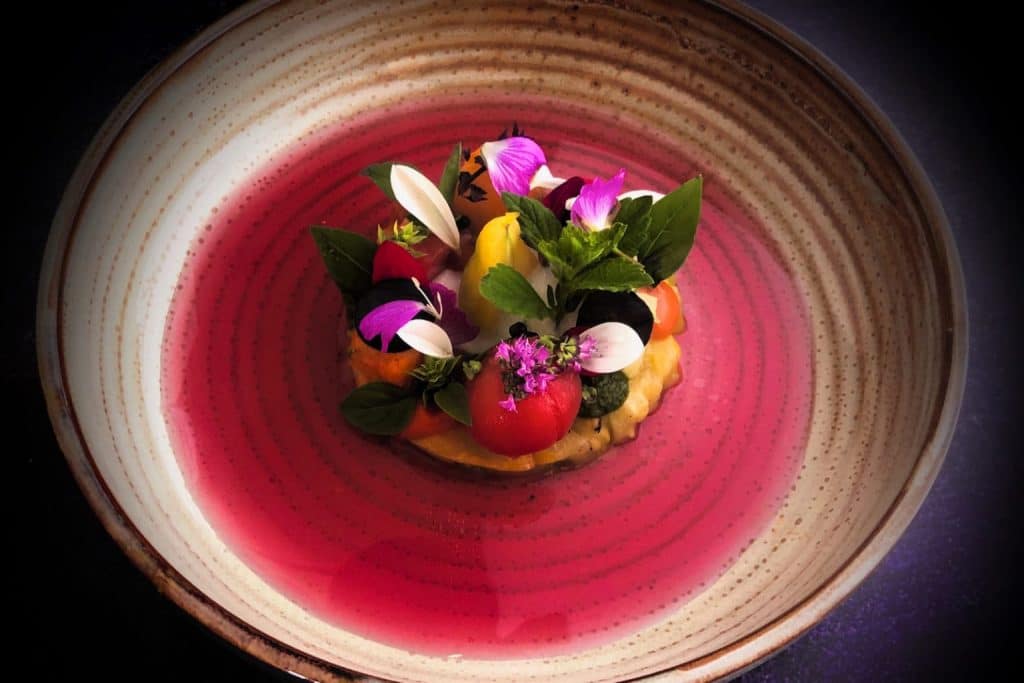 Substitutes, for a plant-based alternative to the meat diet
So-called "substitute" products aim to reproduce the texture and/or taste of meat, fish and dairy products. They can be cooked as an accompaniment or be directly integrated into the dish.
Different types of ingredients can be used to replace meat or fish in substitute cuisine .
Textured soy protein
They come in dehydrated form and are made from de-oiled soy flour. These proteins are used as basic ingredients for the preparation of many types of vegetable meats in their industrial format: steaks, aiguillette, nuggets or chicken cutlets… The choice is vast.
Besides being prepared as meat, textured soy protein can also be cooked in a recipe. They will then be presented in the form of granules or pieces. Bolognese sauce, chilli sin carne or rougail are among the many dishes that can be made from this ingredient. As the taste of textured soy protein is fairly neutral, the possibilities are endless when it comes to seasoning!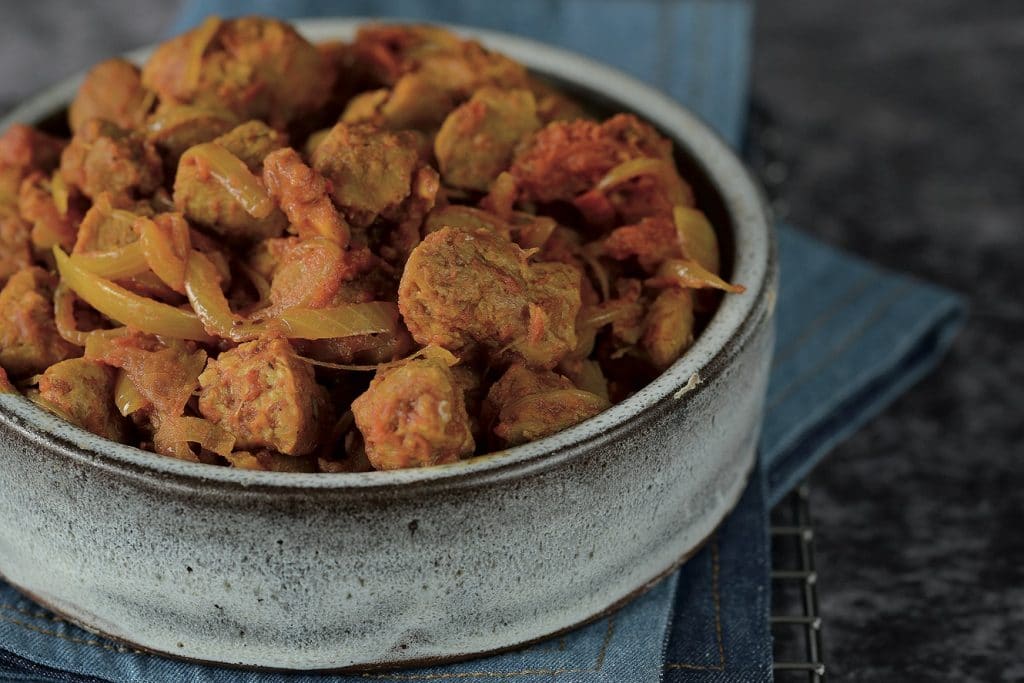 The seitan
Made from wheat protein, seitan has a texture similar to that of meat. Its taste is not very marked and therefore welcomes any type of seasoning. All dishes cooked in sauce, usually made with meat, can be replaced by seitan, like this seitan à la Jägersauce made by Sébastien Kardinal.
Tofu
Made from curdled soybeans, tofu is a great classic in plant-based cooking. When used as an accompaniment, it is most often found in the form of steak or breaded nuggets. When used for making a dish, tofu takes on different shapes and textures. This is an interesting product to work with because it offers many possibilities of compositions. Its taste will also depend on its seasoning and how it is incorporated into the rest of the dish. There are four categories of tofu: firm, silky, seasoned and lacto-fermented tofu.
Firm tofu comes in a solid form. Cut into cubes or slices, it can be sauté with different spices, to make a vegetables stir-fry, an omelet or a Bolognese sauce. As for silky tofu, it has a smoother texture. It is rather used to obtain melting textures and it is mainly found in pastry making.
Smoked tofu is an excellent substitute for your flammekueches and quiches Lorraine! It is also very practical to use in a sandwich.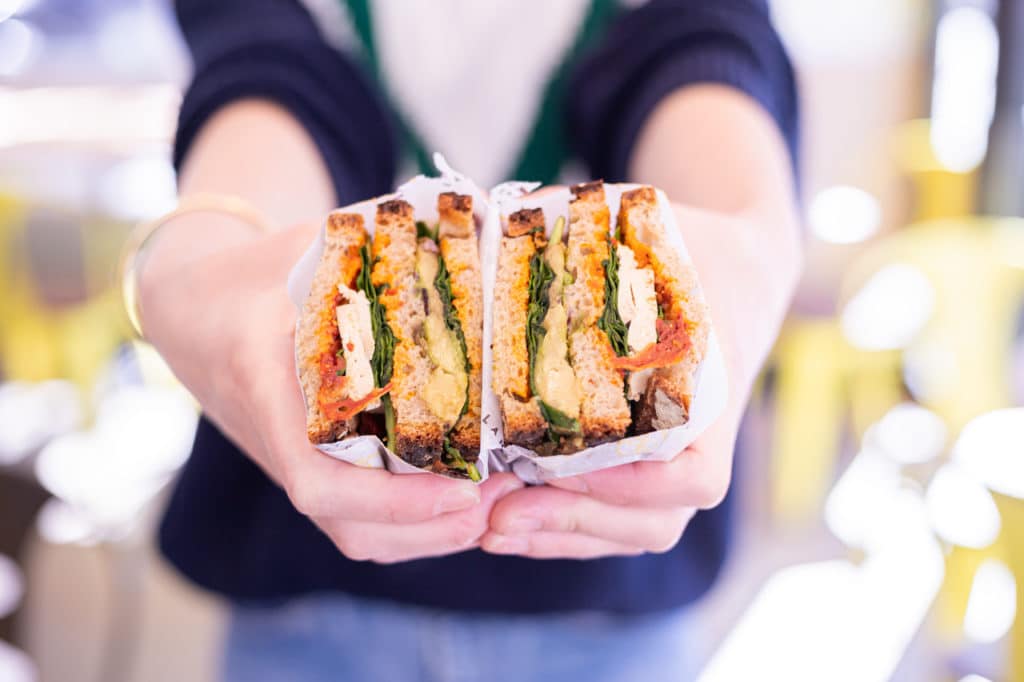 Tempeh
Originally from Indonesia, tempeh is made from soybeans and a fungus called rhizopus. Tempeh is a little processed natural product that requires only time to ferment. Its strong taste notes make it a very tasty ingredient and its firm texture allows it to remain stable and not to crumble.
Tempeh can be eaten raw or cooked. Sliced, crumbled, pan-fried, flavoured, it can be eaten in many forms, as a replacement for meat or incorporated into a dish.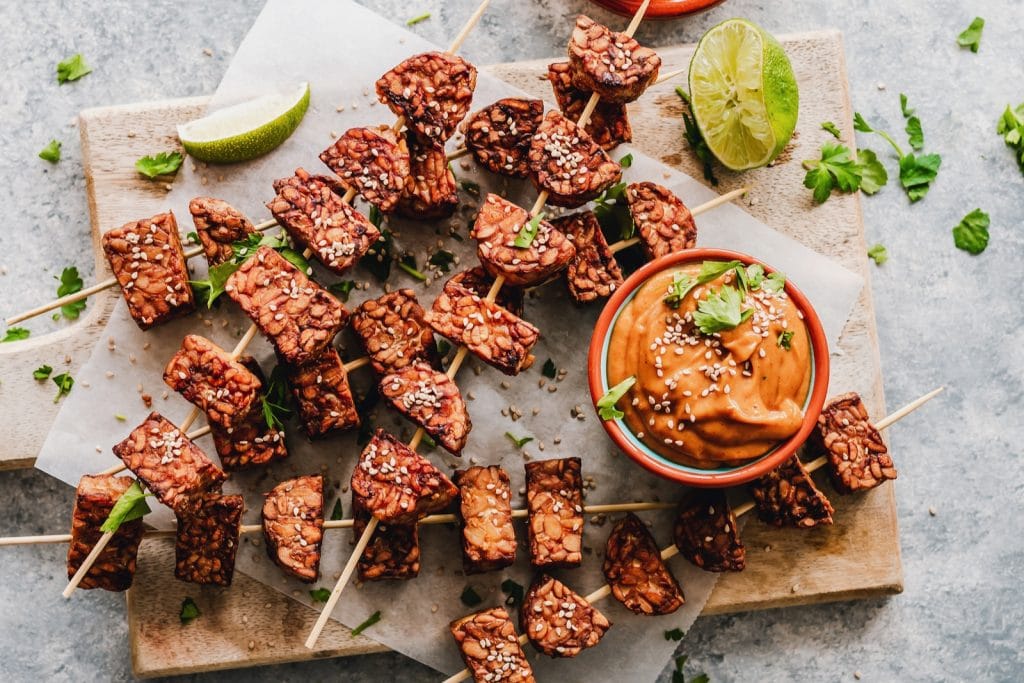 Plant-based cheese
Plant-based cheeses are also a good alternative for people who want to substitute dairy cheese. The current proposals are quite similar to their cousins ​​and certain "faux-mage" brands such as Jay & Joy, Petits Veganne, Les Nouveaux Affineurs, Tomm'Pousses or La Marmite vegetale are now benchmarks on the market. One of the flagship ingredients used is the cashew nut, which provides good fats. Many recipes are thus reproduced in the spirit of traditional cheeses, such as camembert, goat's cheese logs or mozzarella. To be eaten alone at the end of the meal, or integrated into a dish.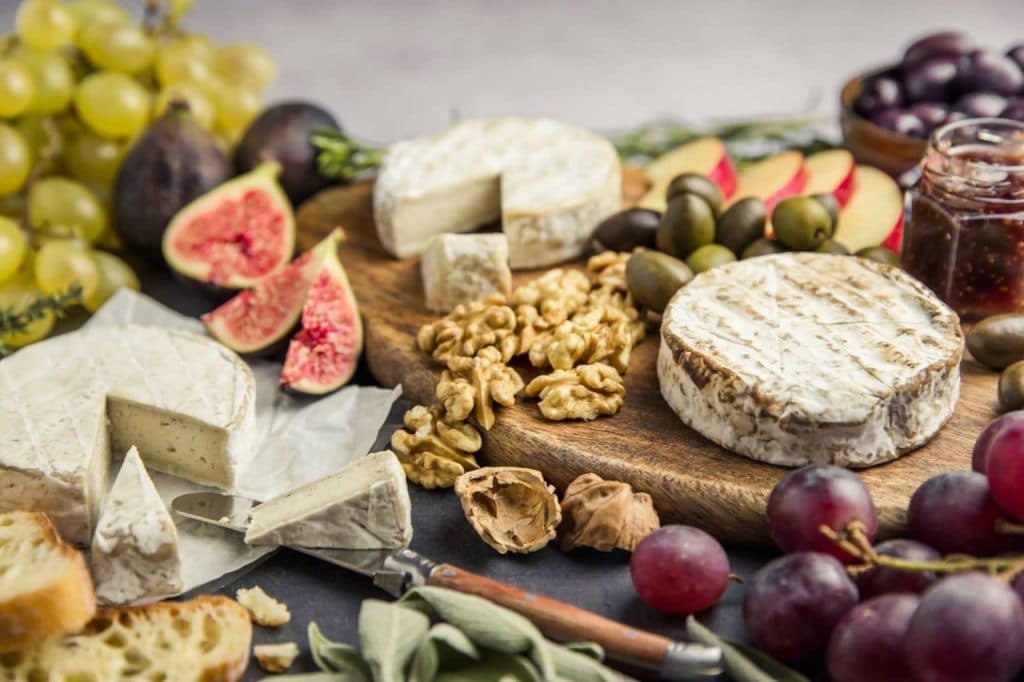 Whatever the type of plant-based cuisine you choose, it is important to ensure nutritional intake and food variety. Many other products will therefore have to be considered in order to integrate them into the composition of your dishes. Spices, seaweeds, oils, oilseeds… it's all about discovering (or rediscovering) every detail of our dishes and creating, why not, your own style of plant-based cuisine.
Translated by Malvika Kathpal