Located at 18 rue des Gravilliers in the third arrondissement of Paris, Bonnard welcomes lovers of new flavors in a neat setting of stone and velvet. An intimate address that calls for the discovery of an elegant and refined plant-based cuisine.
Bonnard offers a bistronomic, seasonal cuisine that combines conviviality and modernity. The recipes are above all "pleasure-oriented", using products coming from local circuits. A plant-based cuisine that respects the seasons, where organic farming is favored to guarantee superior quality.
A Chef committed towards plant-based cuisine
All recipes are homemade and created by Chef Yann Louvel.
Yann has worked with the greatest. From Chef Hélène Darroze, to 58 Tour Eiffel, Le boeuf sur le toit or La Coupole, he now finds at Bonnard an ideal playground to express his passion.
Some people know him from his experience at Cuisin'Ethik, a company he created a few years ago. Today, as Chef de Cuisine at Bonnard, Yann develops his creativity and talent in dishes that reflect his definition of vegetal cuisine.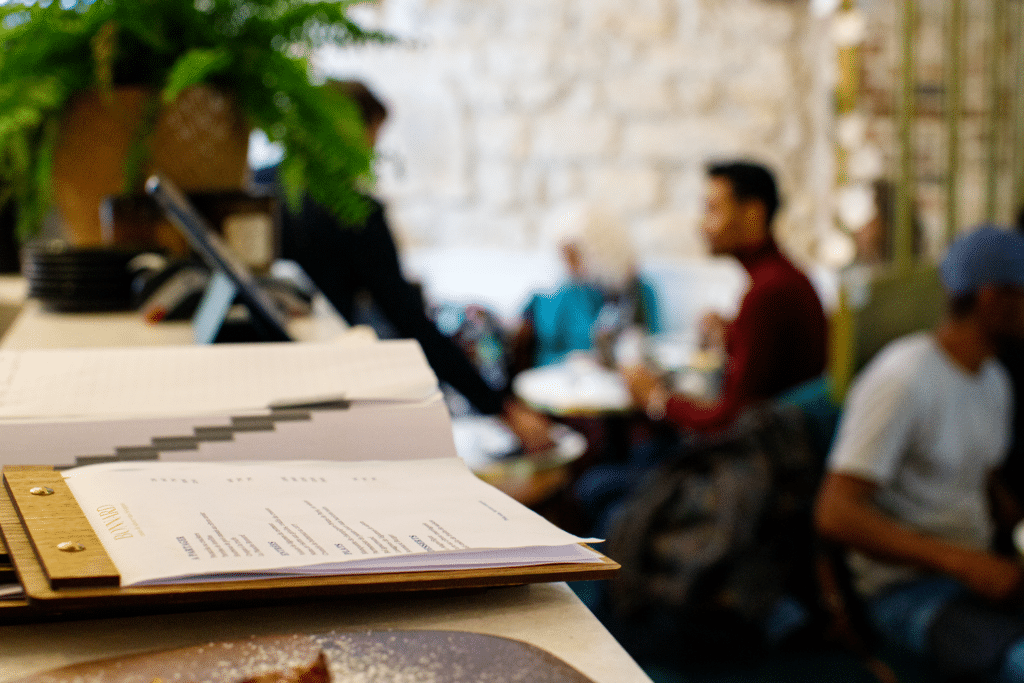 A seasonal vegan menu
The menu changes every week and offers a variety of choices.
As starters, we will invariably find a hummus with lemons and roasted almonds, a polenta croquette and asparagus duo or a small cake with dried tomatoes.
For the main course, we will be served a salad of roasted Provencal vegetables, Italian-style quinoa falafel and pesto verde, a veggie lasagna or a Bonnard burger with vegetable "steak", basil mayonnaise and potatoes.
Finally, for dessert, we will have the choice between an apple and blueberry clafoutis, a chocolate and custard moelleux, a vanilla rice pudding or a homemade pistachio praline cookie with fresh raspberries.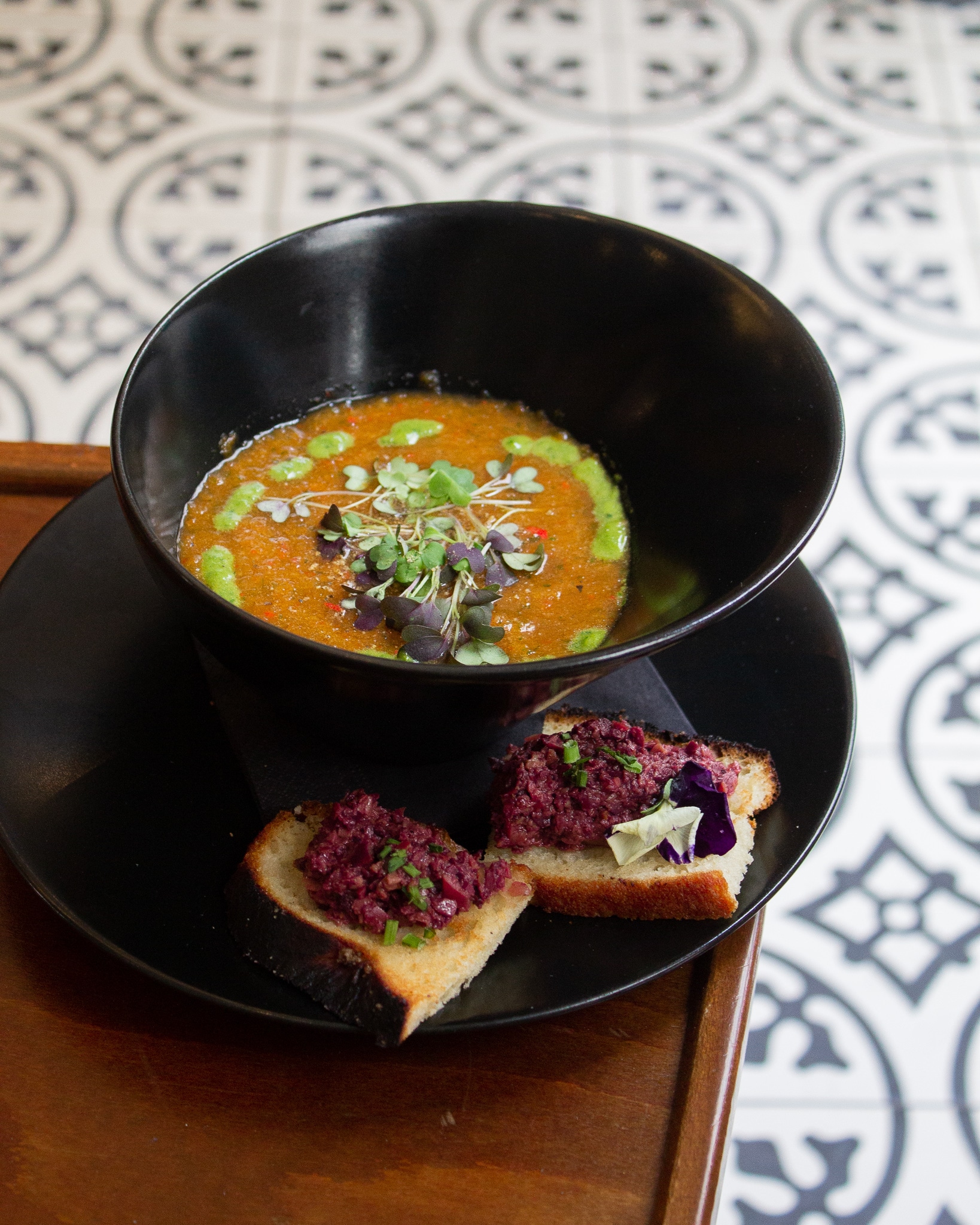 Natural wines, emblematic of our terroirs
This gastronomic escape is perfectly matched with the selection of natural wines, whites, rosés and reds, carefully chosen by the restaurant team.
The menu offers a variety of wines from all regions of France for subtle food and wine pairings.
Bonnard values the proximity with the wine growers, to reach excellence and qualitative requirements.
This desire is reflected in the choice of organic, biodynamic or natural wines, reflections of the terroirs and expression of the work of the winemakers who respect the environment. Thus, each wine tells a story, with simplicity, humanity and authenticity.
Gathering around a generous table, enjoying a meal with friends, having dessert. The bistro culture is alive, well reinvented and accessible to all. It's beautiful, it's good, it's Bonnard.
Learn more
Website – Instagram – Facebook
---
You are a professional and want to develop your plant-based approach?