The idea for YUMGO was born from a simple observation: while consumption patterns evolve towards a more plant-based diet, it is still difficult to replace eggs in pastry making.
Innovation at the service of pastry-making
Eggs and egg products (non-shell eggs for professionals, representing 38% of egg consumption in France) remain a central element of pastry-making.
From this observation was born the start-up YUMGO in February 2019, a project led by Rodolphe Landemaine, Founder of Maison Landemaine, and Anne Vincent, Expert in Management and Marketing, in partnership with Anne Cazor, Dr. Food Engineer, from the laboratory of R&D Scinnov.
The team decided to focus on the egg as the central element of the pastry, proposing vegetable substitutes for eggs, mainly for professionals.
The product is made of potato protein, acacia gum, xanthan gum, flax fibre and salt. YUMGO contains very few ingredients to keep it as natural and as simple as possible.
The bottles used to contain the YUMGO are currently made of recyclable PET and the team is studying the possibilities to change the packaging. The brand pays particular attention to the environmental impact and to all aspects of its products, in order to favour sustainable and respectful consumption.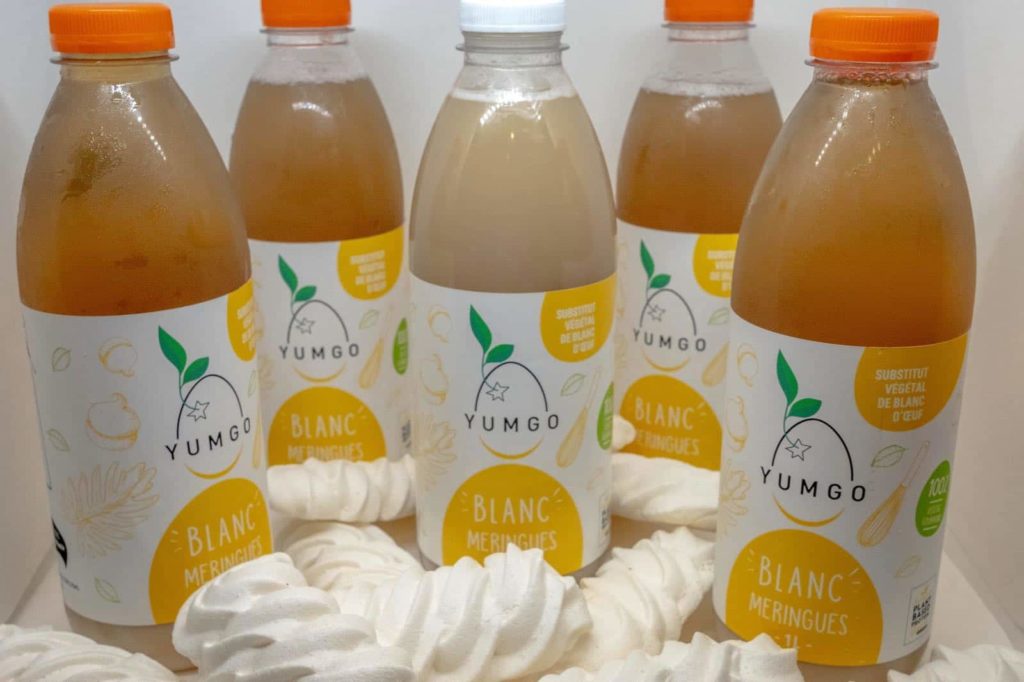 Supported by the 100% AgriFood acceleration program of Vitagora ToasterLab and by the Village By CA Lille, YUMGO was awarded the Food Ingredient Award at the Plant-Based Protein Award for startups, in Lille in October 2019.
A simple and natural substitute
YUMGO White is the brand's first product. A 100% plant-based and allergen-free egg white substitute, this ingredient makes it to make all egg white-based pastry recipes (meringues, mousses, financiers, dacquoises, etc.), without modifying the recipes.
The use of YUMGO White is simple and identical to that of the egg, for an equivalent visual and taste result.
The product has been tested by Maison Landemaine and Land & Monkeys bakeries and validated by pastry Chefs.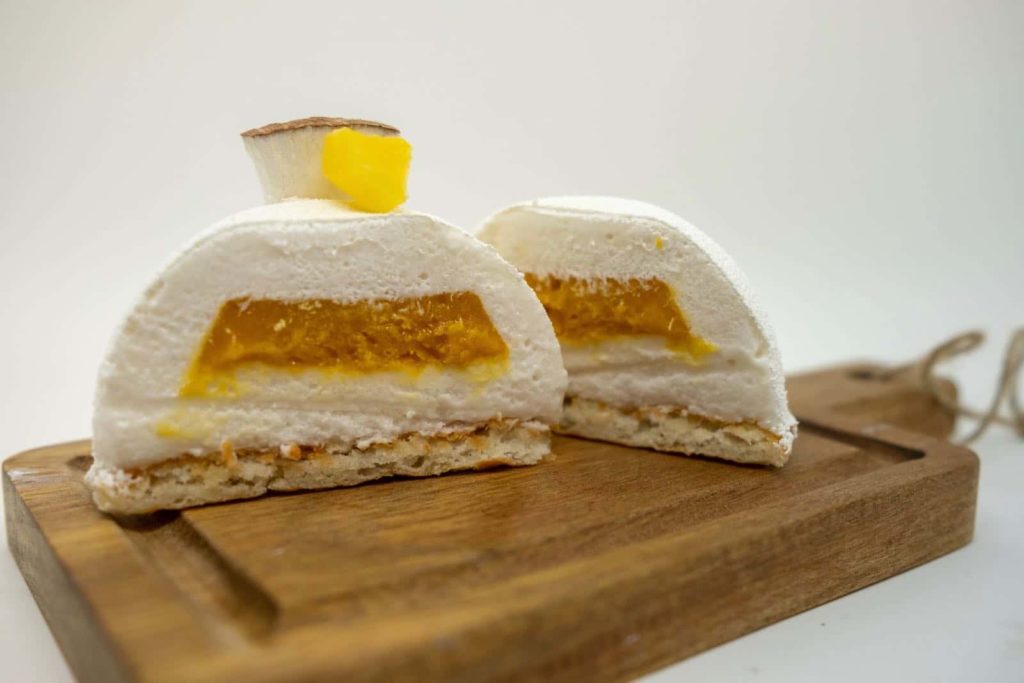 Inventing the pastry of the future
YUMGO has been marketed for pastry professionals since January 2020 and will soon be available for individuals.
On request, the brand also supports Chefs who want to know the product and provides recipes adapted to their needs, video tutorials and technical sheets.
After the vegetable egg white, YUMGO will develop the vegetable yolk and the whole egg vegetable substitute, as well as pastry bases for professionals and individuals.
YUMGO reinvents the egg with the ambition to break the codes and to innovate with plant-based foods that allow a dietary change with ease.
Translated by Malvika Kathpal