The idea for YUMGO was born from an observation: while it is necessary to change diets, it is still difficult to replace the egg.
This observation gave rise to a project that resulted in the creation of the start-up YUMGO in February 2019, led by Rodolphe Landemaine and Anne Vincent.
Rodolphe is a Baker-Pastry Chef, founder of the Maison Landemaine Boulangeries-Pâtisseries network and of the first 100% plant-based Bakery Land & Monkeys. Anne is an Expert in International Management, Consulting and Marketing. Together, they created this innovative brand that is revolutionizing our ideas of food.
After YUMGO Blanc, the company's flagship product, it is now YUMGO Jaune's turn to make its debut. R & D work made it possible to find the alternative to the egg in its yellow version, using the same principle as the YUMGO Blanc.
Three products for multiple uses
YUMGO Blanc, the first product in the range, is a plant-based substitute for liquid egg white. This 100% plant-based ingredient can be used to make all egg white-based recipes (meringues, macaroons, mousses, financiers, etc.) without modifying the recipes. It reproduces the properties of egg white (expansion, coagulation, emulsifier) ​​for an equivalent visual and gustatory result!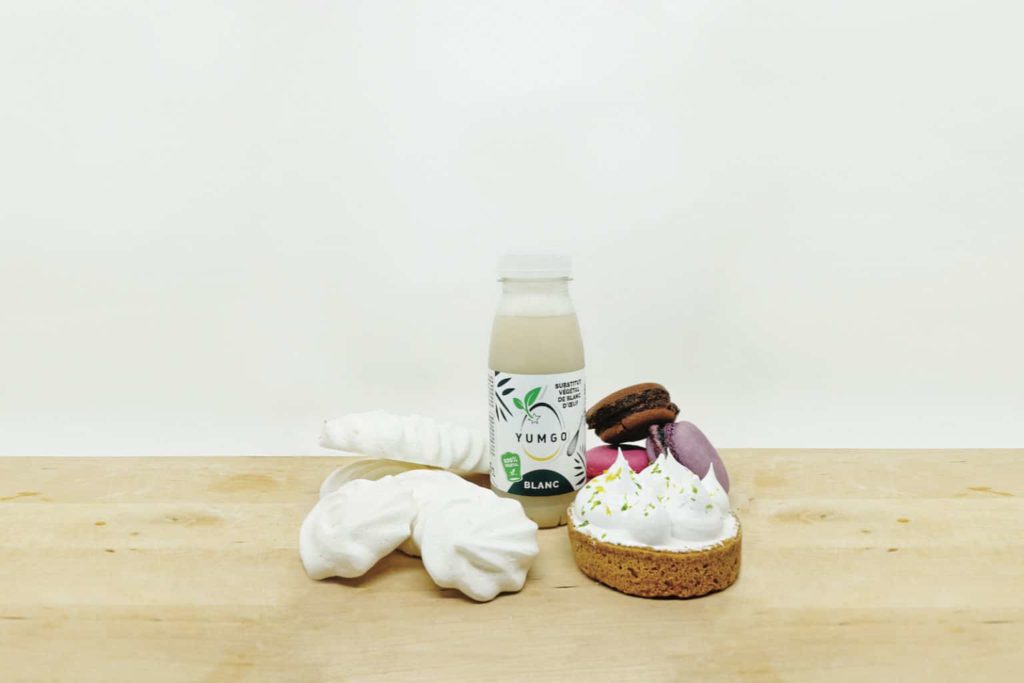 Today it is the turn of the YUMGO Jaune to make its debut. This new product allows to make recipes usually containing egg yolk. Creme brulee, pastry flan… pastry preparations are easy to make and remain delicious at the same time.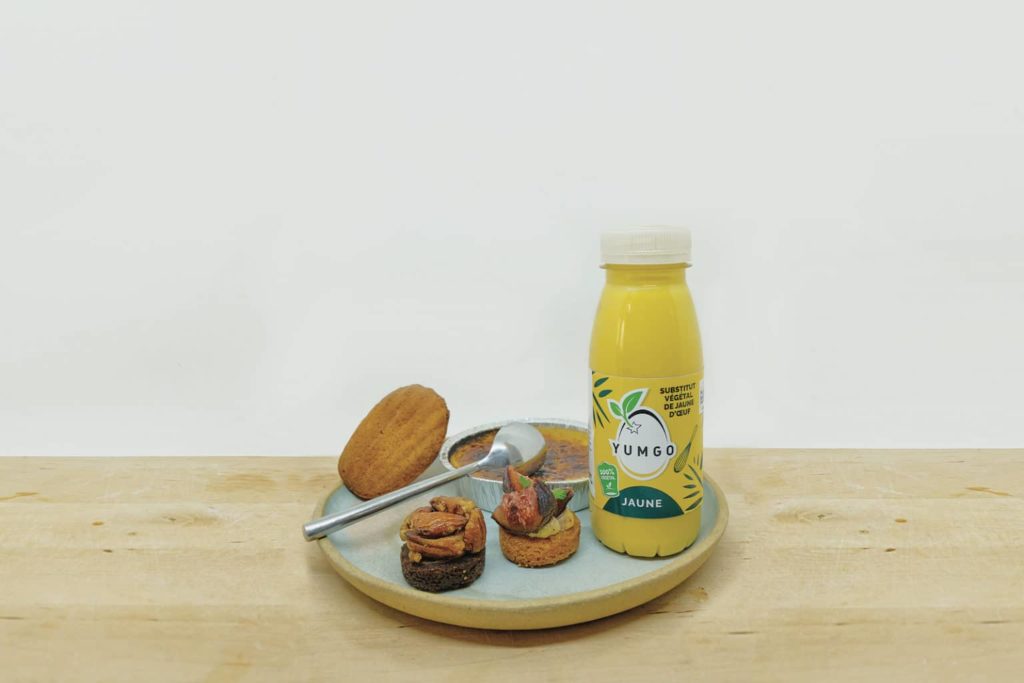 The third product of the brand will be the Whole YUMGO, which will replace the whole egg for sweet and salty applications. This product is under development for a release in 2021.
For consumers, YUMGO is available in 25cl format and can be found at Land & Monkeys and in various grocery or specialty stores. Find all the points of sale on the brand's website.
Towards a food of the future
YUMGO is reinventing the egg with the ambition to break the codes and facilitate the change-habits towards a more plant-based, more ethical, and more sustainable diet. With a carbon footprint 99% smaller than that of eggs (Carbone Study 4 of September 2020), YUMGO resolutely contributes to the useful and necessary food transition.
Translated by Malvika Kathpal