To start the meal, there is nothing like a corn and coconut Paimpol velouté. Accompanied by spring rolls with vegetables and tofu, this dish was a perfect appetizer.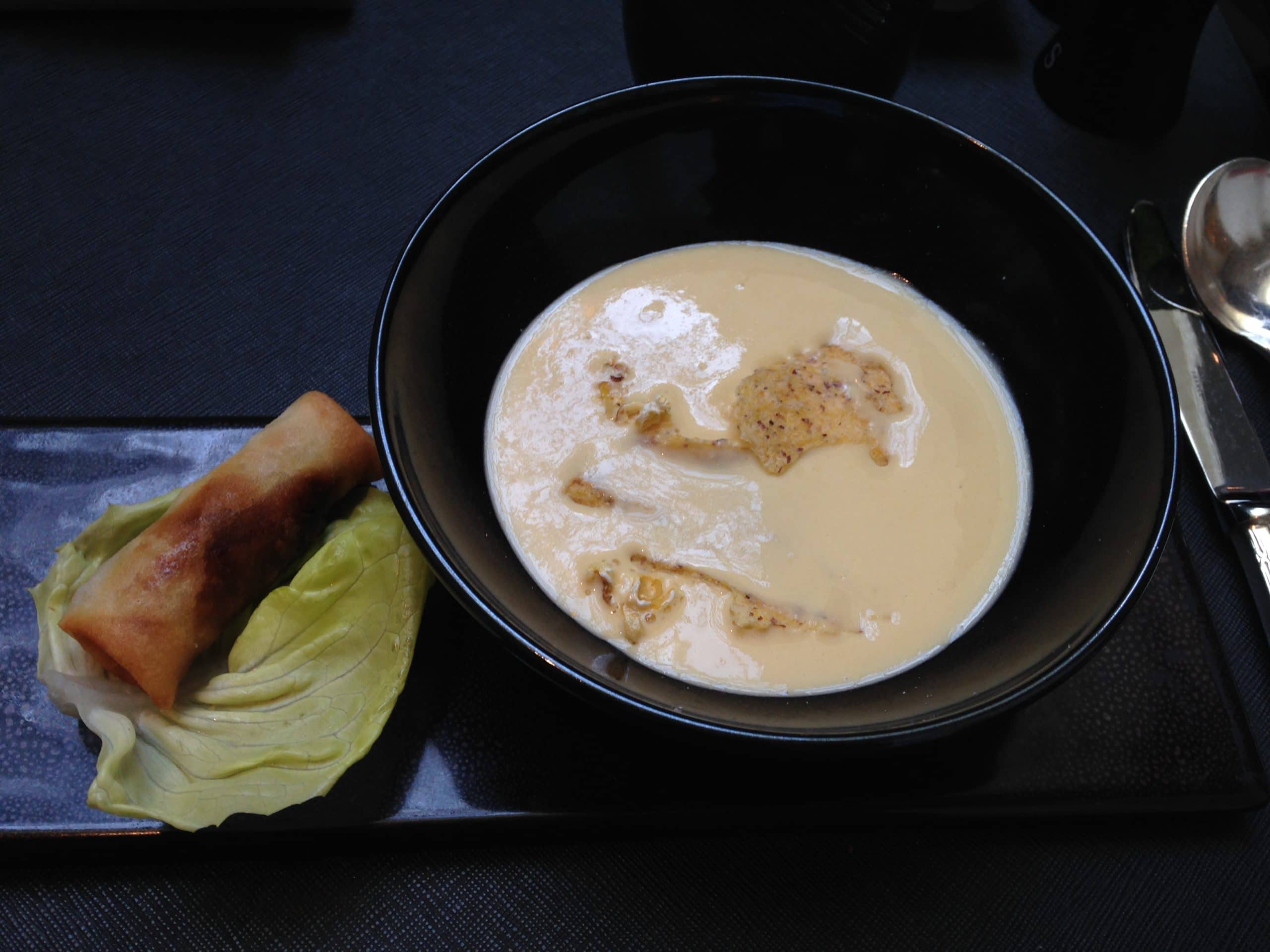 I continued this journey with the squash and pumpkin tatin flavoured with coconut flavour. A dish that seems so simple, and yet subtly awakens our senses.
Chef Christophe Moret once told me that he liked to have fun working with vegetables. I saw it here and I admit that it is rather successful.
As for the dessert, it was the chocolate chip that I liked best. The very one that can be found in the "Afternoon tea time vegan".
I am a chocolate lover and I regret not finding a plant-based dessert in other restaurants, but here I know that I can indulge myself.
This dessert, in which everything is plant-based, is perfect. Made by Chef Michael Bartocetti, it ends the journey of the senses in an intense sweetness.
My only small regret? That plant-based pastries are not displayed on the menu. They would have their place on the dessert menu and deserve to be in the spotlight.
I dreamed that one day we could all taste delicious dishes in a world where gastronomy would become plant-based. The Shangri-la Paris is slowly starting to realise this dream with this plant-based meal which is offered à la carte for lunch and as a special "green dinner" menu every first Thursday of the month.
Translated by Malvika Kathpal