Suffering from celiac disease, Véronique Jamais created the Veganee Gluten Free brand also called Veganee GF, to offer cookies and shortbread without palm oil, adapted to food intolerances.
After a professional retraining initiated in 2018, the project materialized in November 2020 with the creation of Veganee Gluten Free.
A pastry lover in her spare time, Véronique (or Véro for close friends) begins by sharing her creations with those around her. Allergic to eggs and intolerant to gluten and milk proteins, she did not find her happiness in the sweet shelves of supermarkets.
In 2018, while in full professional questioning, Véronique thought about a new project: to open a plant-based and gluten-free biscuit factory. After several tests carried out at home, Véronique embarked on the adventure of entrepreneurship and began to study the market. Two years later, Veganee Gluten Free was born.
"I created my own recipes in my kitchen but it was not easy when it comes to a plant-based cookie. Caught up in the game, I continued until I found the right combination of ingredients that would allow texture and taste to be associated", specifies the founder.
Today, Véronique offers around thirty different cookies and shortbread that can suit all tastes. Her objective is that all food lovers intolerant to gluten, eggs or lactose reconnect with sweet treats adapted to their diet.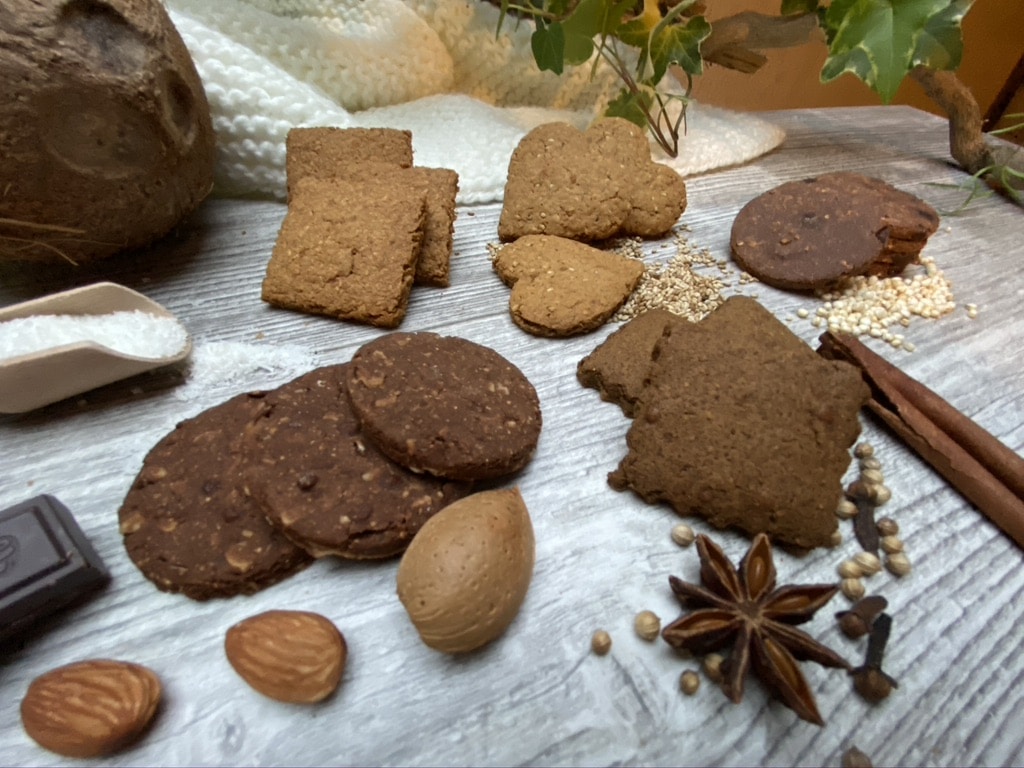 Environmentally friendly cookies
Concerned about the environment, the creator of Veganee GF makes it a point of honour to offer eco-responsible packaging for her cookies. While the raw material for industrial cookie bags is often plastic, Véronique has opted for materials that are more respectful of nature, such as corn cellulose. All packaging used is fully compostable.
For Véronique, each ingredient is important. The raw materials all come from organic farming. As for sugar, she favours unrefined wholeness and blond and banishes refined sugar from her preparations.
"Unfortunately for some references, such as coconut or pecan nuts, I have to import them just like the rice flour that I bring from Italy, but for all other products, I limit imports" she confides.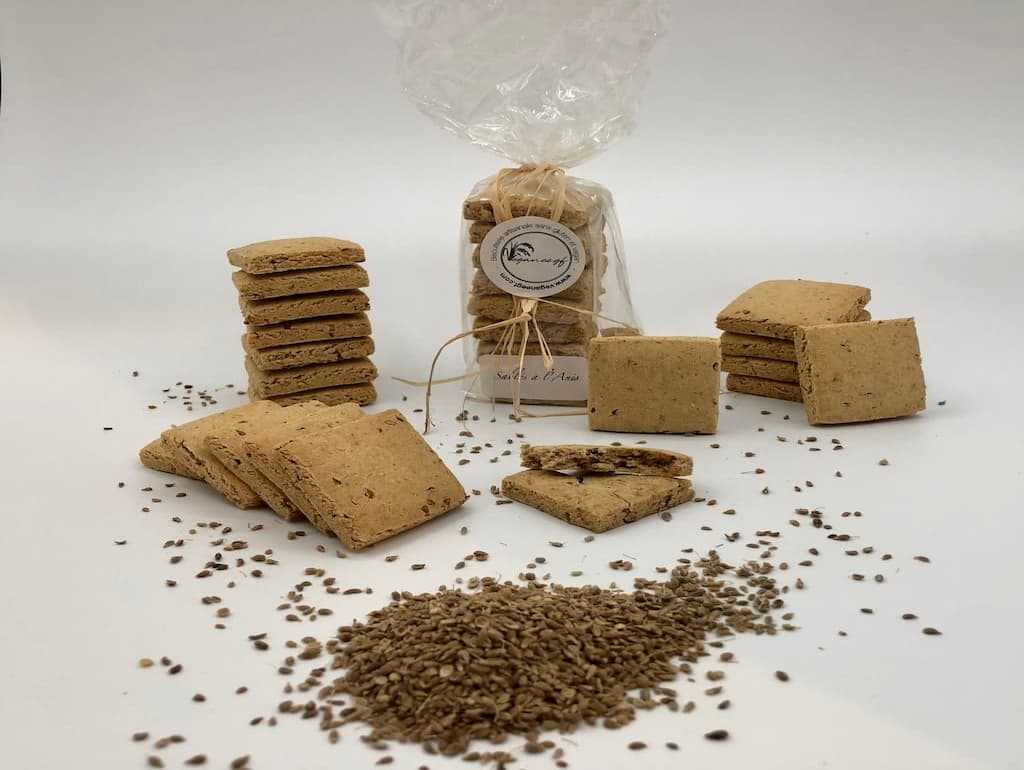 Cookies for all tastes
In total, nearly thirty cookies are available for sale online on the Veganee Gluten Free website, available in two types of cakes: cookies and shortbread.
As for cookies, we find the P'tits blondes, the chestnut and orange blossom cookies, the plain gourmandins in the shape of churros and a range of 85% dark chocolate chips (called "drops") in which we find flavours that blend perfectly with chocolate such as banana, peanut, hazelnut, or even almond.
Shortbread side, the choices are also numerous: tangerine, anise, almond, lemon, vanilla, hazelnut, sesame, coconut, coconut-lemon, with spices, lemon chia, vanilla heart dark chocolate 85%.
In addition, there are two types of assortments that allow customers to discover what Veganee GF has to offer.
"I selected the cookies considered the tastiest by customers, such as the shortbread with spices, chocolate-almonds, coconut, hazelnuts and the chocolate 'well-being' cookies. For the other assortment, I chose a vanilla shortbread, a banana cookie, almond and chocolate chip cookies and the chocolate-hazelnut shortbread", says Véronique.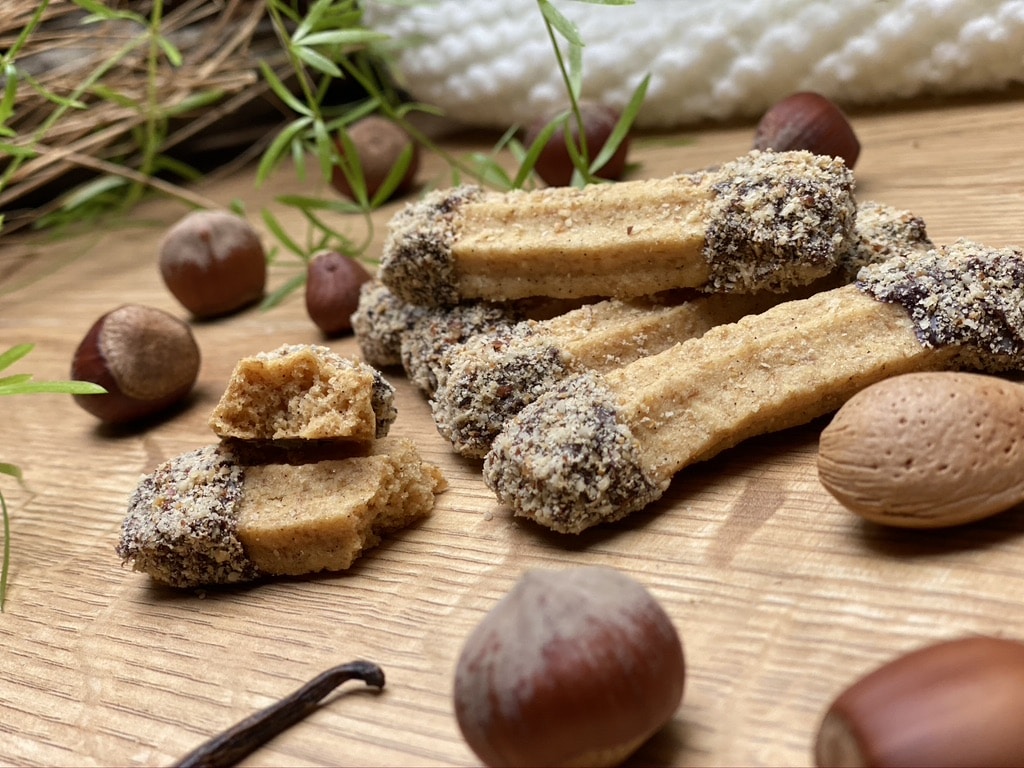 If for the moment there is no physical store in the Haute-Savoie region, Véronique plans to diversify her offer by offering her cookies in regional delicatessens.
For now, all you have to do is go to the Veganee Gluten Free website, create an account, fill your basket and order!
Translated by Malvika Kathpal