The Tomm'Pousse adventure began in 2015. Emmanuel Joubert, then passionate about cooking and ecology, left his position in Marketing to create his own company of plant-based specialities.
In 2016, he created Tomm'Pousse with the ambition of changing eating habits and encouraging a diet that is good for our health and for the earth.
Awareness through taste
Emmanuel is convinced that the love of good things and ecological awareness can be reconciled. Tomm'Pousse's intention is to produce plant-based alternatives that revisit French gastronomy, under ethical and responsible conditions. It is also the idea of ​​having a positive impact on food by raising awareness through taste.
Because indeed, we are not necessarily aware that we can eat good things otherwise. The plant-based 'cheese' gives the possibility of consuming differently, according to the tastes of each one.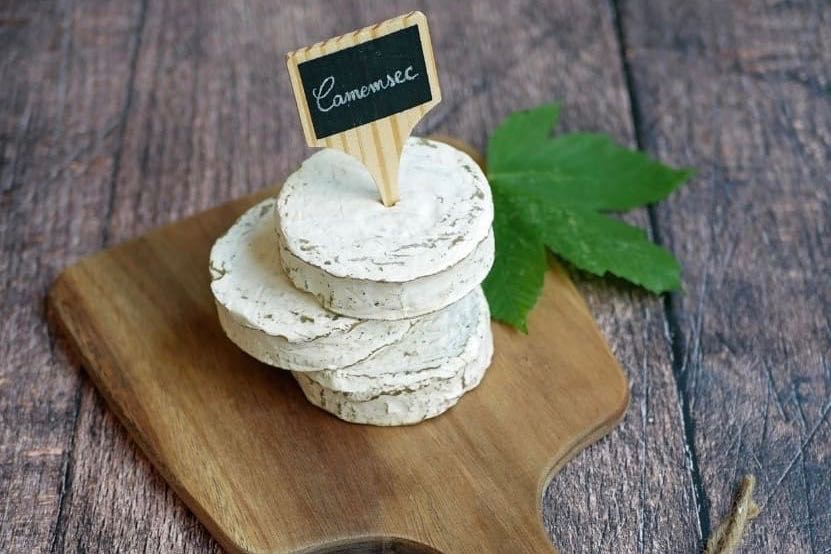 An offer in several ranges
Today, the Tomm'Pousse range is made up of twelve specialties, divided in a trilogy.
The 'Carrées' range is an alternative to the traditional feta and includes:
The square with fine herbs
The square with olives
The square with pink berries and Timiz pepper
The 'CamemVert' range is an alternative to Camembert and includes:
The plain CamemVert (which remains to this day the bestseller)
CamemVert with sage
CamemVert with black garlic
The 'CamemVert' range is expanding with the proposal of a new product called 'CamemSec', presented without packaging and suitable for bulk shelves. It will also be found in a plain version, with sage and black garlic.
Finally, a new range has recently been added. The 'Rouillé' owes its name to its orange rind, resulting from its composition and its manufacturing technique, and is available in three versions:
Rusty nature
The rusty cumin
The Rusty Tarragon
Eco-responsible packaging
Tomm'Pousse pays particular attention to its ecological footprint.
The packaging cardboard is made from agricultural waste. Its volume has been reduced and it is recyclable and compostable.
For the 'CamemSec' range, which is offered without packaging, it is however possible to ask in the grocery store for 100% vegetable and compostable paper including the 'OK Compost' label.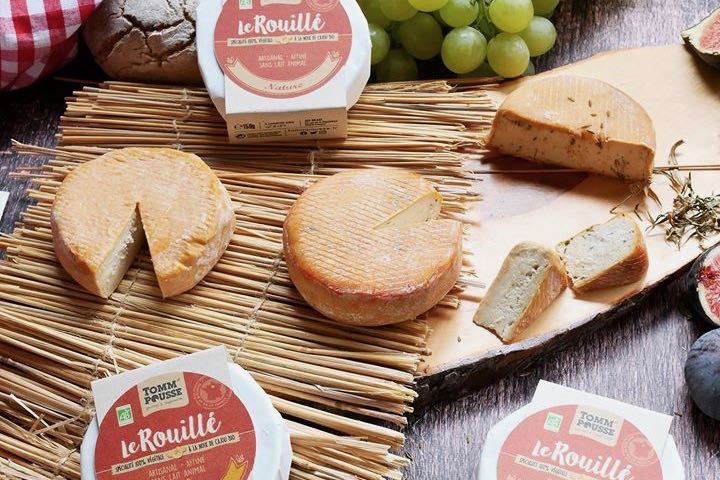 Finely selected products
Made from oilseeds, all Tomm'Pousse products come from organic farming.
For Emmanuel, the taste is important. For example, Timiz, which is a very rare wild pepper, stands out from other peppers by its length in the mouth and its very pronounced smoky side, without being spicy. These combinations of ingredients make Tomm'Pousse specialties unique, while highlighting quality products.
With the idea of ​​always making the link between tradition and innovation, the brand makes little nods to regional specialties. Rouillé cumin refers to Munster cumin and Rouillé tarragon to Maroille with tarragon. A pledge of respect and quality for the French terroir which Emmanuel holds dear.
From children's stories to cheese references, Tomm'Pousse creates a mnemonic link in addition to taking us back to our deepest taste culture. They say that cheese is addictive. In a whole other way, the plant-based 'cheese' might be too.
Translated by Malvika Kathpal