Transformed experiences
Since March, many restaurant owners have had to reorganize their hours or their spaces, reinventing their offer to try to maintain their activity. Some have even had to close, while others may consider it in the future. Whatever how they have reinvented themselves, they are still facing an unprecedented human, economic and social challenge.
Restaurateurs have adapted with agility, evolving their offerings as much as possible. Chef at home, deliveries, online workshops… Everyone's creativity is pushing them to find alternative solutions. Original and attractive at first sight, they also have their limits, as they require a significant investment of time and money.
The V Institute wishes to encourage professionals to continue their efforts, but for this they need us!
On the menu: a plant-based cuisine just for you!
Customers are increasingly demanding for a responsible restaurant offer. They want to find meaning in what they eat and consistency in what they consume.
The response of restaurateurs has been clearly felt in recent years. More and more Chefs are offering a plant-based menu. Whether as an option or as a complete menu, they are making us discover plant-based cuisine in all its forms. It's up to you to choose yours!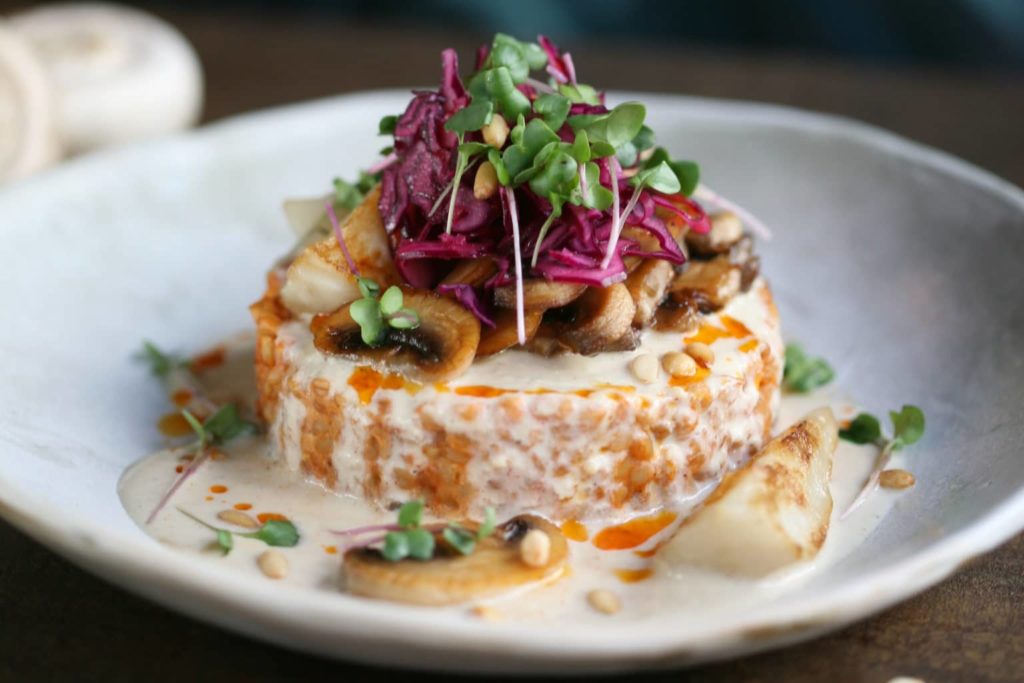 They show us how tasty, elegant and sophisticated this cuisine can be, while being environmentally friendly. So let's encourage our favorite restaurateurs to discover plant-based cuisine with them.
And for dessert, how about a plant-based pastry?
Pastry Chefs are also part of the party and offer sweet creations to sweeten our taste buds.
The offer in vegetal pastry is increasing regularly. Macaroons, tartlets, entremets, financiers, logs, the choice becomes vast and gives us a unique opportunity to discover this new style of pastry.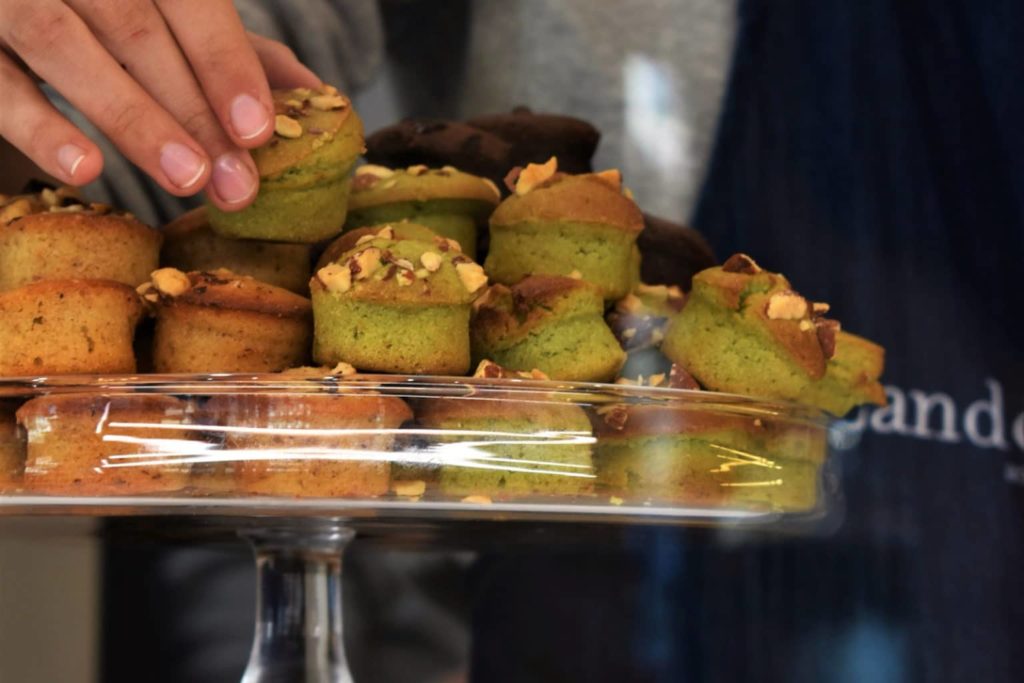 Click & Collect, the new reflex
We know it well and yet… We did not imagine that this service would become the keystone for many restaurateurs during the confinement. Many have had to adapt very quickly to offer this service, which was previously non-existent in their establishments.
The Click & Collect system allows you to place an order on the internet and pick it up on site. A system that is simpler than home delivery and less expensive for everyone.
With set menus adapted to this mode of delivery, we can now order our favorite menu and enjoy it at home with complete peace of mind.
Click & Collect also gives us the advantage of being able to keep the link with our restaurateurs, since unlike home delivery it requires us to pick up our order at the restaurant. A little time that allows us to exchange with our Chefs and to encourage them.
Some establishments have opted for home delivery, in addition to the Click & Collect offer or as a unique offer. Don't forget to check out the Facebook and Instagram accounts of your favorite restaurants to be updated on the evolution of their offer.
An interactive map to find your favorite restaurants
The mission of the Institut de la Gastronomie Végétale is to put the spotlight on these talented professionals and to offer them a deserved visibility.
An interactive map is currently being prepared, the objective of which will be to reference establishments offering a plant-based option or menu, either for home delivery or Click & Collect.
The map will indicate 3 categories of establishments:
Restaurants offering a 100% plant-based cuisine, of bistronomic or gastronomic quality
Restaurants offering traditional cuisine with a 100% plant-based option on the menu
Bakeries and pastry shops with a plant-based offer
If you are aware of a plant-based Click & Collect offer, do not hesitate to report it to: contact@institut-v.com
Your feedback will allow us to enrich this interactive map which will be proposed to you in the next few weeks. Stay connected!
More than ever, let's support our restaurateurs and their hard work. Think Click & Collect!
Translated by Malvika Kathpal