Edible or not?
Often described as edible in everyday language, the small nut, bristling with small peaks that we eat is indeed an edible chestnut and not a wild chestnut. Raw and unprocessed, it is wild. When cooked, it is edible as in chestnut cream or candied chestnuts. But beware, nothing to do with the horse chestnut which is not edible. Thus, candied chestnuts are actually large cultured chestnuts. As for the fruits of the chestnut tree, called horse chestnuts, they are poisonous.
History
The confusion linked to this nut goes back to the 15th century when King Louis XIV established his magisterium well beyond the French borders. The court pastry Chef had the idea of ​​renaming the candied chestnuts he was preparing. The reason? At that time, chestnuts were eaten by the poor and pigs. Hence the semantic shift that has survived the passage of centuries. Jacquou le Croquant's chestnut soup, as invigorating as it is modest, illustrates well the popular success that this autumn fruit has known. A success that has earned the chestnut tree the nickname of the breadfruit tree, but also the more surprising one of sausage tree. Nothing transgenic there, it owed this originality to its ability to feed pigs.
Ardèche
Since the 14th century, chestnuts have covered the Ardèche slopes. At that time, the nuts were used as currency in the same way as wheat or salt. True heritage for the Ardèche, the chestnut grove ensures the maintenance of small farms and social fabric in difficult areas from generation to generation. Another advantage: well maintained, the chestnut grove helps preserve biodiversity and protect the area against fires and erosion. In 2014, the Ardèche chestnut obtained the Protected Designation of Origin (PDO). 188 communes of Ardèche as well as some communes of Gard and Drôme are gathered under this PDO. French production is in the order of 13,000 to 15,000 tonnes per year. Ardèche, the main producing department, provides more than a quarter of it. Then come the South-East (Var, Alpes de Haute-Provence), Dordogne, Lot and Corsica.
A treasure chest of benefits
Chestnuts are a significant source of protein. They can thus help to supplement the overall protein intake. Its fibres are abundant (nearly 5 g per 100 g). Its mineral content is particularly high: potassium reaches a record level of 484 mg per 100g, supplemented by interesting amounts of magnesium, calcium and iron.
The trace elements are also well represented (manganese, copper, zinc, selenium, iodine). Finally, the chestnut is rich in vitamin B and vitamin C and contains vitamin E. The chestnut is presented as a good energy supplier food. Its carbohydrates have an excellent digestibility after cooking, and they have the advantage of having a low glycemic index.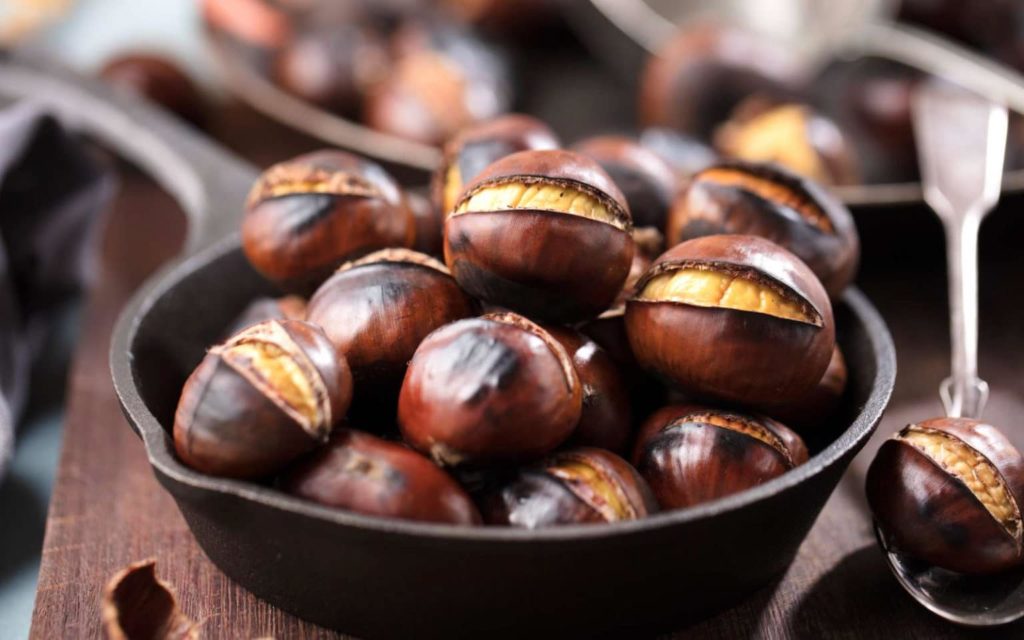 In water, in the oven, in steam, in a frying pan, in the microwave …
Chestnuts are suitable for different cooking methods. Frozen after deeply cutting their bark, you can then cook them easily or even thaw them. You can even refreeze your chestnuts yourself after having deeply incised their rind with a small knife. You can then cook them easily, without even thawing them.
Influence of the cooking method
We observe different changes in the composition of the chestnut depending on how it is cooked. When cooking with water or steam, the water content of chestnuts increases slightly, while it decreases when roasting. Carbohydrates are also modified: the level of simple sugars increases, while starch is partially transformed into dextrins. Finally, vitamin C undergoes a fairly marked loss, in the order of 40 to 50%.
Gluten-free
Chestnuts are used to produce gluten-free flour. Chestnut flour can therefore be used in various products which can then be safely consumed by people with celiac disease.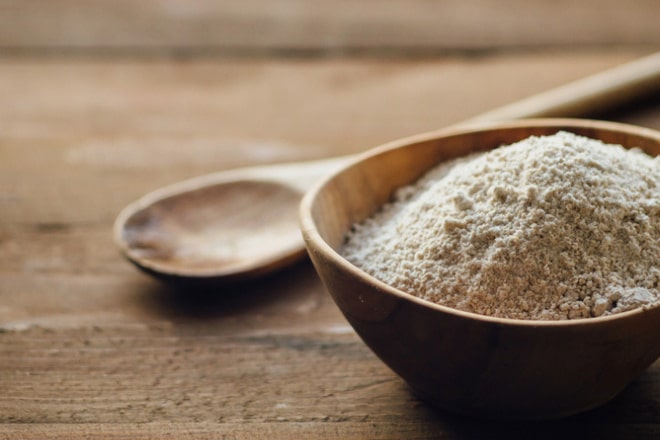 Christmas
With its hot chestnuts and its markets (except in 2020…), who has never given in to the temptation of a hot chestnut cone tasted at Christmas markets? No Christmas market this year? Is this a reason not to give in to temptation at home? Here is how to prepare them:
Take 500 g of chestnuts (for 4 people)
Incise the skin and bark of each chestnut on the rounded side
Your choice: place them on a pan with holes placed on the embers of a wood fire or a baking sheet over medium heat, or put them in the oven for about twenty minutes.
The chestnuts are ready when the slit opens up. It is advisable to wait a little before peeling them, so as not to burn yourself.
And there you have it, " Hot chestnuts! Hot!"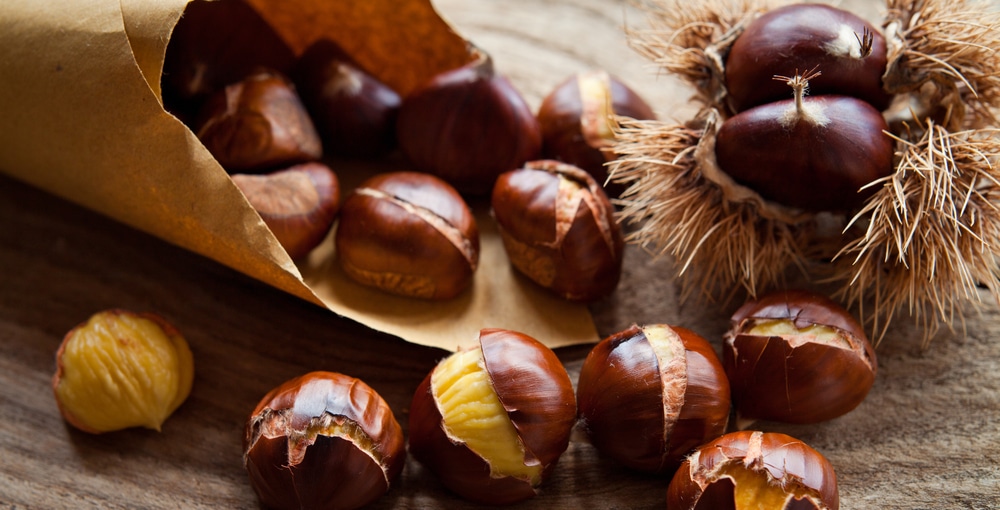 Species
Among the most appreciated species for fresh consumption, we can mention these tasty and famous traditional varieties:
Early Vans (Ardèche),
Olargues (or Saint Vincent) chestnut
And in late varieties:
Bouche Rouge and Comballe (which may bear the appellation 'chestnuts from the Ardèche').
As well as new varieties, with large and very healthy fruits:
Marigoule,
Mouth of Bétizac,
Maridonne,
Bournette, …
Chestnuts wild or edible, fall and winter are the ideal seasons to eat them, so why go without?
Translated by Malvika Kathpal