Florent and Théo meet at the agronomy school in Nancy. With a complementary academic background (one is an engineer in the food industry and the other an agronomist) and the same entrepreneurial vision, the two friends quickly find themselves on a common project.
In their student environment, they especially note that drinks are generally very chemical and very sweet, in addition to being packaged in plastic. The current offer of soft drinks no longer suits young consumers and they want to change that!
Botany as a playground
Passionate about medicinal plants, Florent began to create mixtures and test different combinations of plants. He completed an internship at the National Conservatory of Plants and met herbalists with whom he concretely discovered the botanical world.
At the Conservatory, Florent is developing the project to structure the aromatic plants' industry in France. He wants to work with the right partners to restore the nobility to this forgotten theme. From this atypical idea was born the desire to create a brand dedicated to natural plant-based drinks. A crazy bet that Florent and Théo take up together.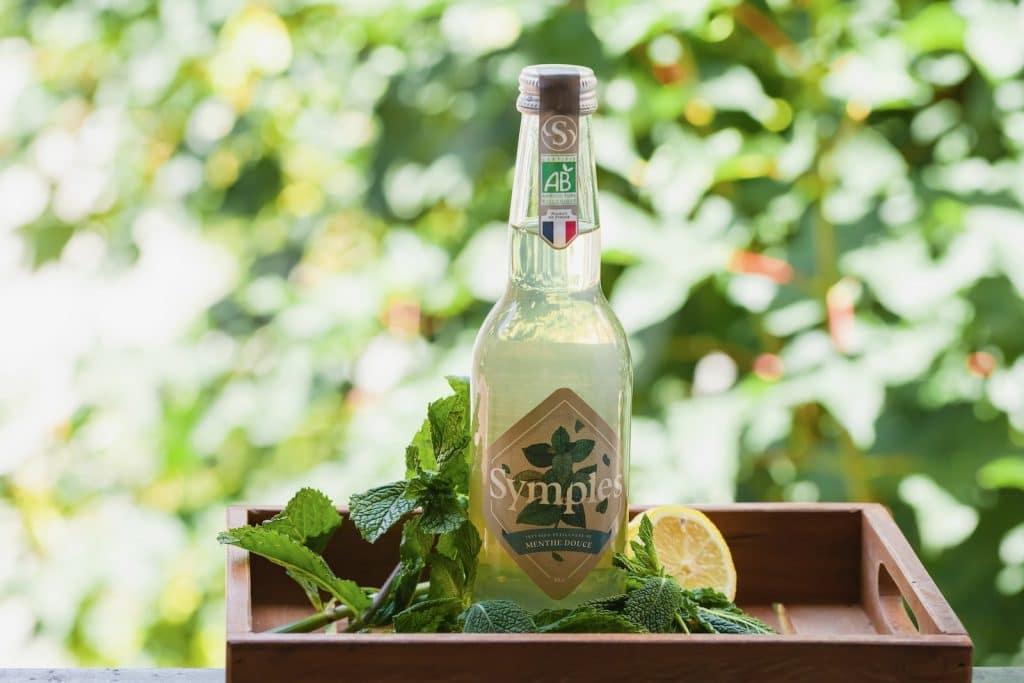 Symples Medicines
The project started at the end of 2015 and was marketed three years later under the Symples brand.
Florent and Théo have chosen a medieval reference for their brand since 'simple medicines' was the name given to medicinal plants in the Middle Ages. As for the SYM prefix, it represents symbiosis, being together and the idea of ​​rejuvenating the image of these precious shoots.
Because indeed, one of the challenges of their beverages is to 'cure' people without them realizing it. In a moment of conviviality where we drink together, Symples is there to do good, gently.
Magic potions
In two years, Florent and Théo have developed 7 drinks based on French medicinal plants including a range of 3 potions (+ 1 winter potion) and a range of 3 sparkling infusions:
Side potions, we find:
the energizing potion: thyme, romain, peppermint, mirabelle from Lorraine, lemon juice, sea buckthorn juice from Hautes Alpes, caffeine
the relaxing potion: verbena, lavender, Roman chamomile, Lorraine cherry juice, Vosges blueberry juice, Burgundy blackcurrant juice
the detoxifying potion: elderflower, sage, New Aquitaine stevia, apple juice, carrot and lemon
the winter potion (which can be found until March): bergamot mint, raspberry leaf, apple juice and blackcurrant juice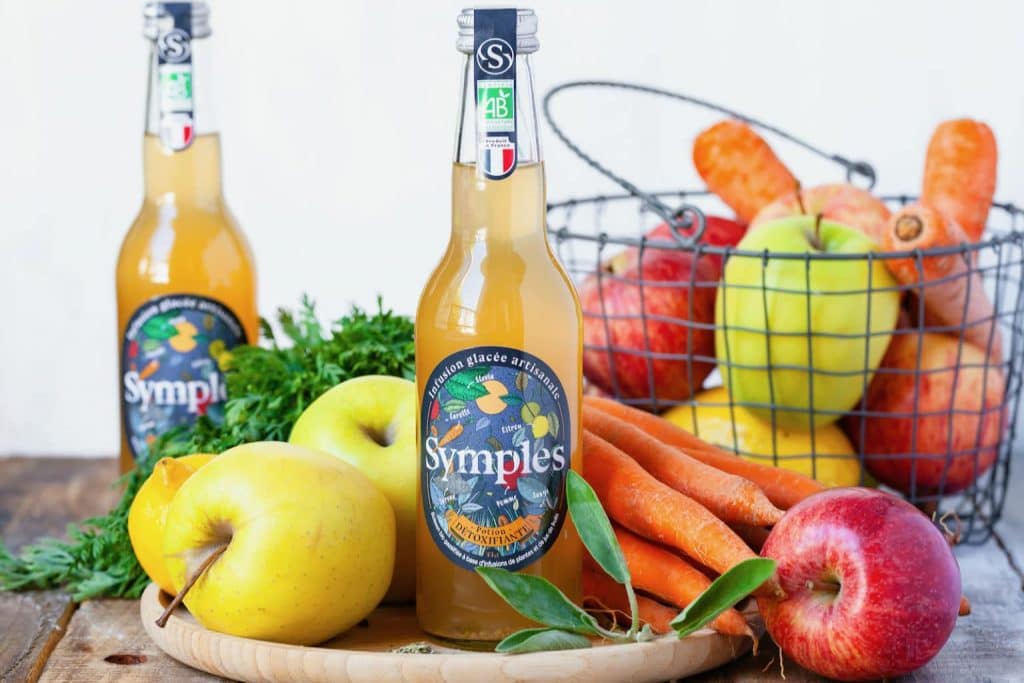 As for sparkling infusions, there are three variations of flavour: basil, sweet mint and blackcurrant leaf.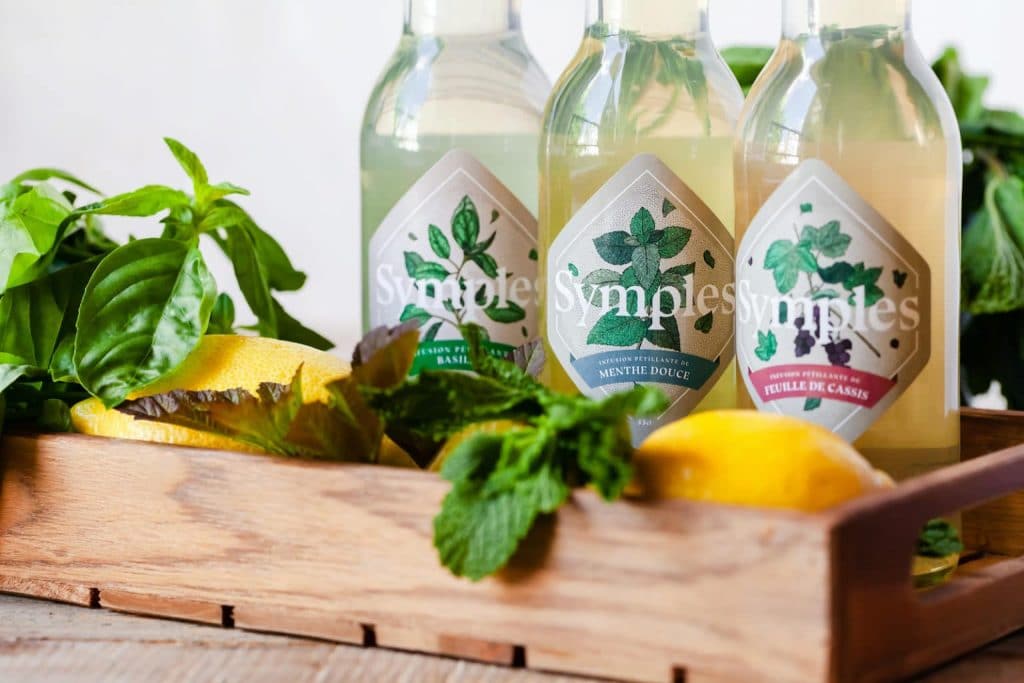 Symples 100% plant-based agreement
Today, Symples is mainly distributed through organic distribution channels, but it is also developing in catering, particularly in organic and plant-based establishments. In Paris, you can find Symples drinks in the restaurants Le Potager de Charlotte and The Friendly Kitchen or at VG Pâtisserie.
With plant-based cuisine, these herbal drinks have their place with new food and drink pairings to explore. Florent and Théo also want to work on different tastes with Chefs and to create tailor-made infusions for restaurants. It is also an opportunity for them to work with sommeliers and oenologists, to help them develop their knowledge in the field of plants.
With a new approach to soft drinks, Symples revolutionizes the non-alcoholic drink, in a healthy approach that appeals to everyone. A combination of ancestral knowledge and modernity, Symples takes us on a journey through time, to draw from the past what we need today. In short, a return to simple things, to be enjoyed frozen!
Translated by Malvika Kathpal