Camille worked in digital marketing and communication in the agricultural sector before starting her own business. With Sÿba, her wish is to develop a brand that makes sense. Mickaël is a pastry chef. Mickaël is a pastry chef. His career path was mainly in Provence, working in starred establishments. Today, his mission is to surprise with plants.
Artisanal ice creams with a sweet plant flavour
Sÿba is a brand of artisanal plant-based ice cream, made in a sustainable development approach. In the heart of Avignon, Camille and Michaël promote the best ingredients of the French territory, through natural and gourmet recipes.
The ice creams are made of gluten-free and plant-based ingredients. E-free, they contain no additives and offer an innovative formulation, a source of fibre and vegetable proteins.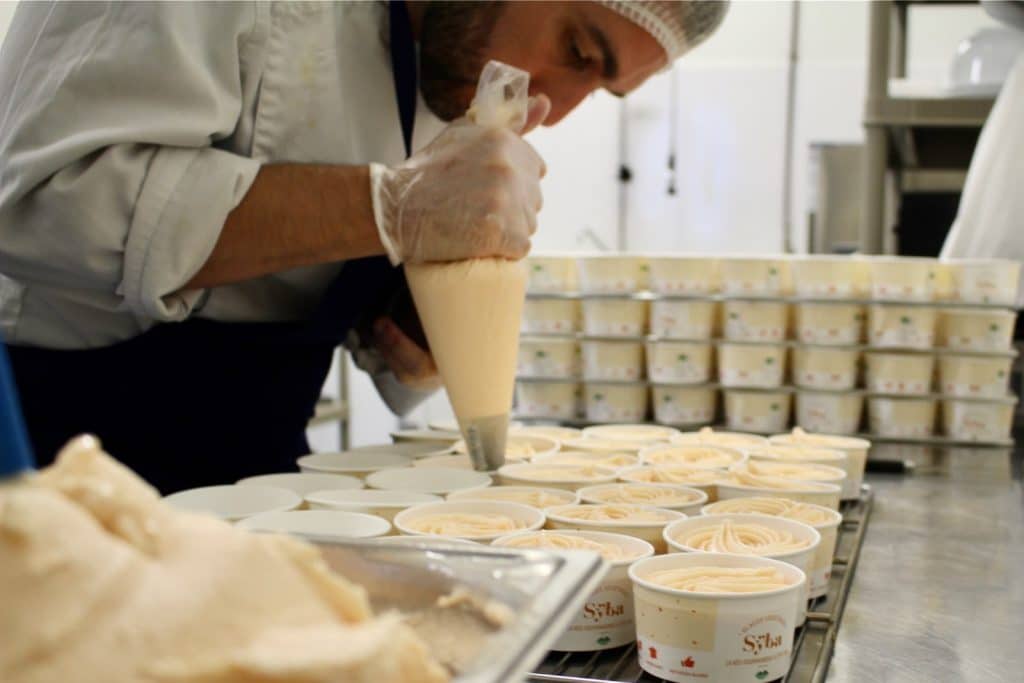 The 100% frozen Neo-Gourmandise
Sÿba is the diminutive of Sybarite, an ancient people who led a life entirely devoted to pleasure. Behind Sÿba, there is the desire to sow joy through the taste experience and to provide the pleasure of eating well without forgetting the gluttony!
Sÿba is therefore addressed to all those who believe that it is possible to turn to a new positive and benevolent consumption.
Sÿba ice creams are made from the raw product, transformed into puree, juice or paste. Each base brings a particular flavour to the final product, which makes Sÿba creations unique.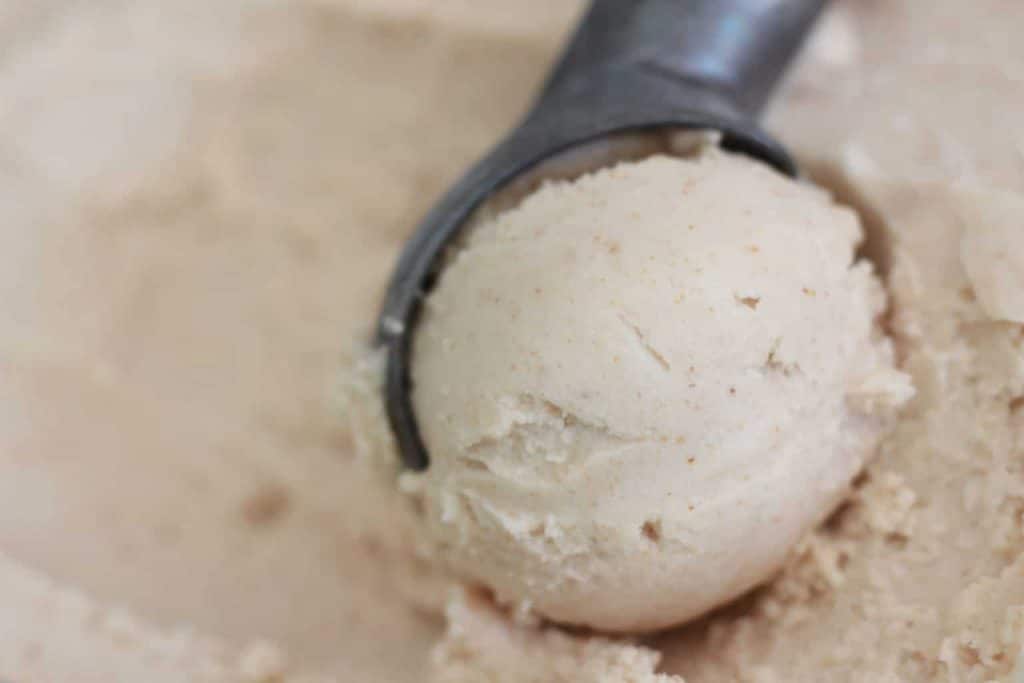 The range of ice cream is made up of four flavours: hazelnut praline, lavender, cocoa chicory, and orange blossom.
There are six sorbets: pomegranate, pear and "Manguin" brandy, peach, melon, strawberry, and apricot.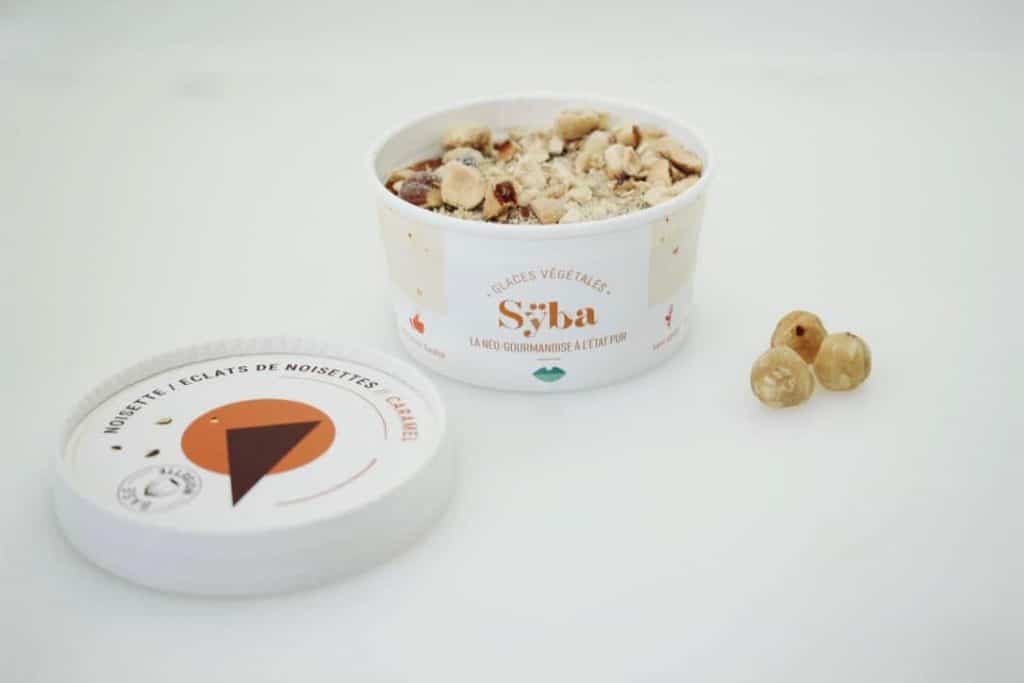 In addition to these two ranges, the brand also offers original compositions, such as matcha tea ice cream and cherry coulis, almond nougatine ice cream and strawberry coulis, hazelnut praline ice cream and caramel sauce, orange blossom almond ice cream and apricot coulis, or lavender ice cream and peach coulis.
Made from fresh fruit from a sustainable agricultural model, the brand works with local farmers to promote the local territory.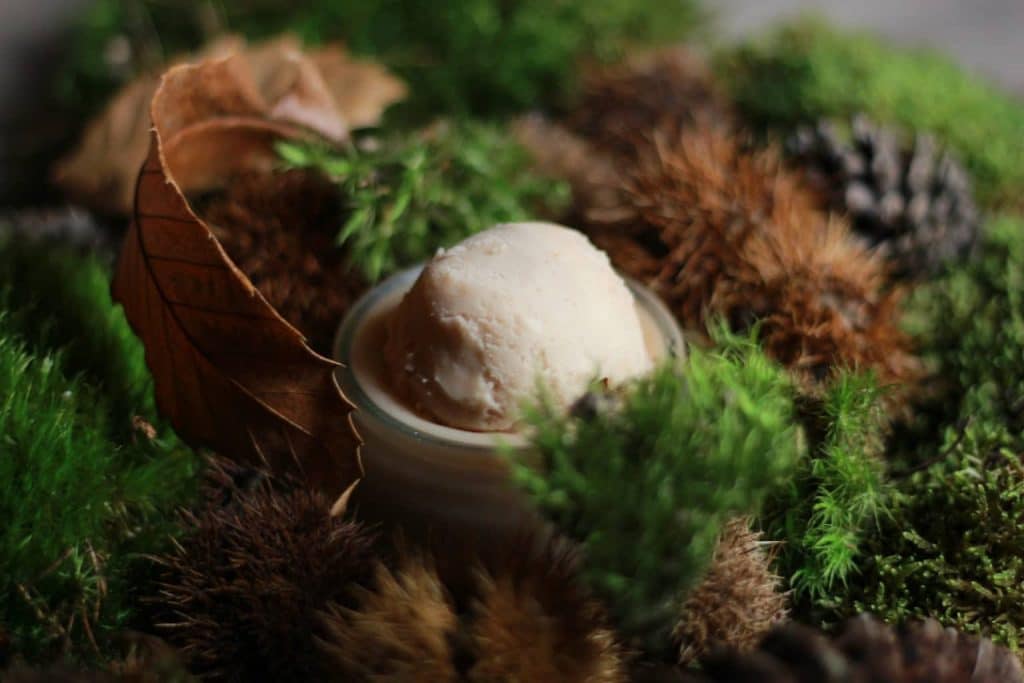 A frozen vegan bar
To celebrate spring, Sÿba is launching a new product! A peanut ice cream bar made in France, originating in the Landes. The peanut pieces are associated with caramel and a 60% organic dark chocolate coating from fair trade, to discover in a box containing 4 units.
A first in France for this vegan and clean label product which respects the commitments of an additive-free product with 100% natural ingredients.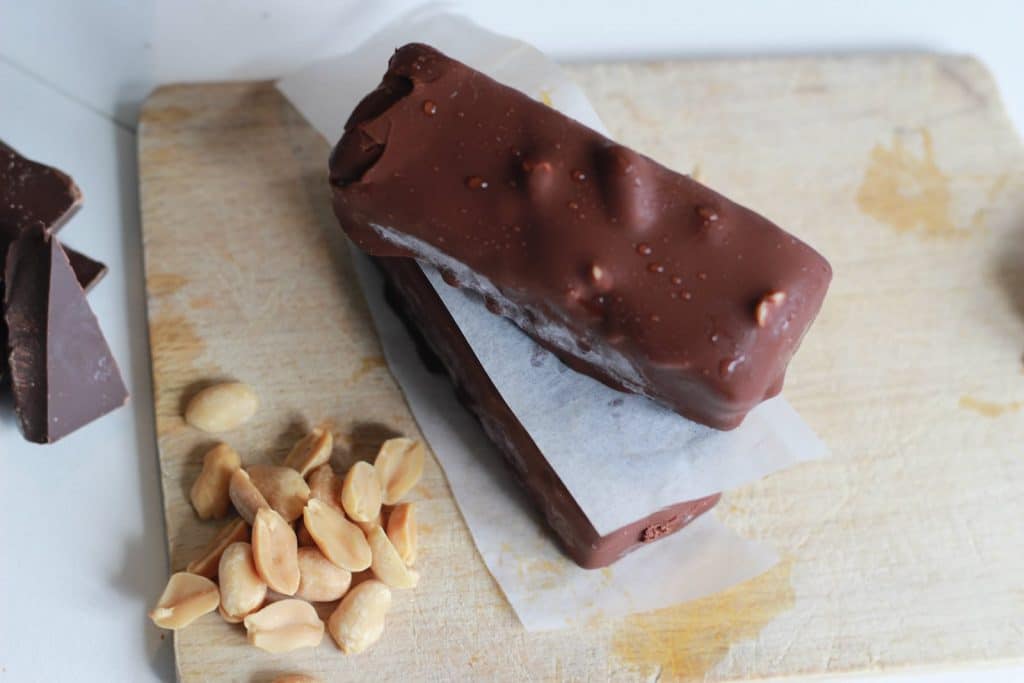 Sÿba's commitment to respecting the living world
Sÿba is committed to a quest for quality, well-being and common sense in each of its activities. For Camille and Mickaël, it is about promoting healthy food and responsible manufacturing, while enhancing the local culinary heritage.
From the choice of partners and ingredients to the optimization of resources and waste management, Sÿba is committed throughout its production chain, with the greatest respect for the living, to make us experience a frosty pleasure.
Translated by Malvika Kathpal