Welcome to the Silk Road. With Spoon, Chef Alain Ducasse signs a new address inspired by his many travels around the world and offers a mixed cuisine.
In the kitchen, it is Chef Hishanobu Shigeta who is in charge, accompanied by Pastry Chef Coraline Lecomte. Teamwork, since the Spoon menu was developed in collaboration with Romain Meder, Executive Chef of the Alain Ducasse restaurant at the Plaza Athénée, on the strength of his travels in India and the Middle East.
A trip along the spice route
On the spice route, there is a recipe for each city visited. Like so many necessary steps during a trip, the Spoon's cuisine offers a mix of flavours that resembles a journey of discovery.
Cumin, ginger, cinnamon, saffron, cardamom… All the spices are united to flavour the dishes while making us travel. Some dishes are a little spicier but no fear. The spices are soft to give a whole new flavour to these dishes.
World cuisine with vegan flavours
The Spoon offers world cuisine, as well as Asian, South American or North African. The plant is very present there and shows itself in a new light. The journey becomes a source of inspiration and brings more plants to the plate. The Spoon menu offers several vegetarian dishes and some 100% vegan options.
As a starter, we can opt for Doha chickpeas (chickpeas, lentils, lemon caviar), Tehéran noodles (ash resheteh, herbs, Greek yogurt (with or without) or Taameyya Cairo (chickpeas, green lentils, spelled, azifa).
As the main course, we will have the choice between Tel Aviv cauliflower (cauliflower, barkis, ras el hanout) or Sfax quinoa (quinoa, 7 vegetables, pepper).
And for dessert, it could be Goa coconut (coconut, lime, pepper) or Biba citrus (citrus and desert brown gold).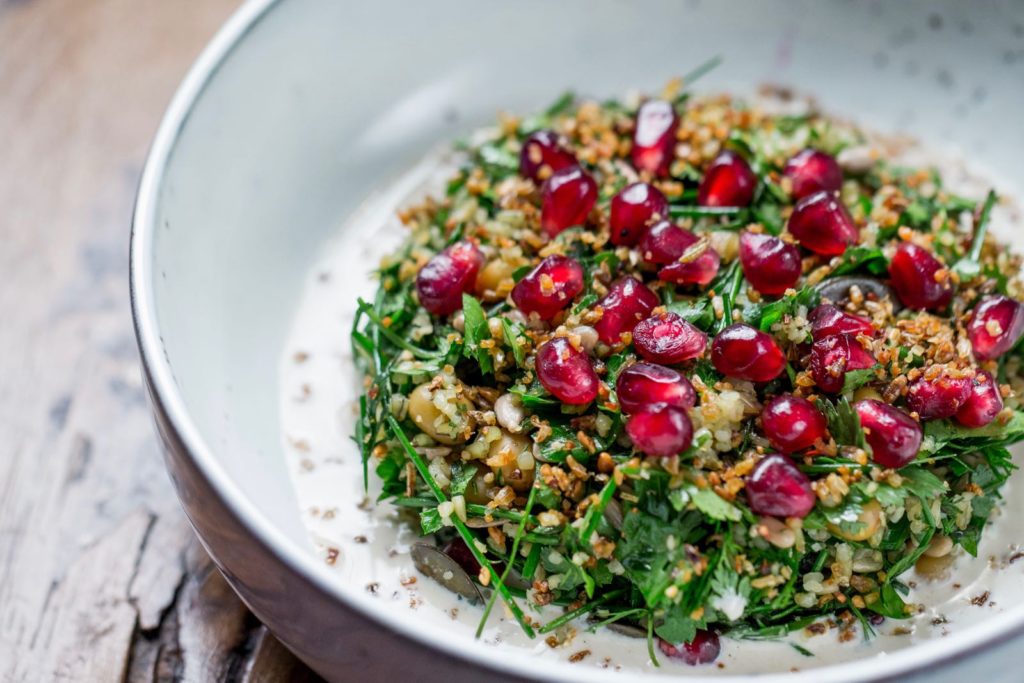 At noon, it is an office clientele who usually frequent the Spoon for menus that change every day. In the evening, the atmosphere is quite different. The lights are dimmed, the music goes up a notch. The Spoon becomes the meeting place for friends for a cocktail at the bar before going to the table.
Whatever the atmosphere, the Spoon is a modern and elegant address, which reflects the world of today, mixed, open and inspired. The signature of Chef Alain Ducasse brings a plus to this discreet and refined table.
Translated by Malvika Kathpal