In Virginie's family, everything is related to plant-based cuisine. Her grandmother, then her mother, passed on to her the desire to cook differently. From her travels in Asia, Virginie deepened her knowledge of plant-based cuisine. She learned and became very interested in this way of cooking.
But it is thanks to her son Valentin, who suffers from eating disorders*, that Virginie had the trigger and decided to learn to cook to help him in his health problems.
She took a gluten-free and lactose-free pastry course at the National Pastry School of Alain Ducasse where she learned the basics. Then she started a professional reconversion to create My Little Factory – Peaceful Kitchen in March 2018.
With My Little Factory, Virginie wishes above all to offer organic, plant-based and raw cooking and pastry services, and to promote a healthy and gourmet lifestyle, to satisfy both young and old.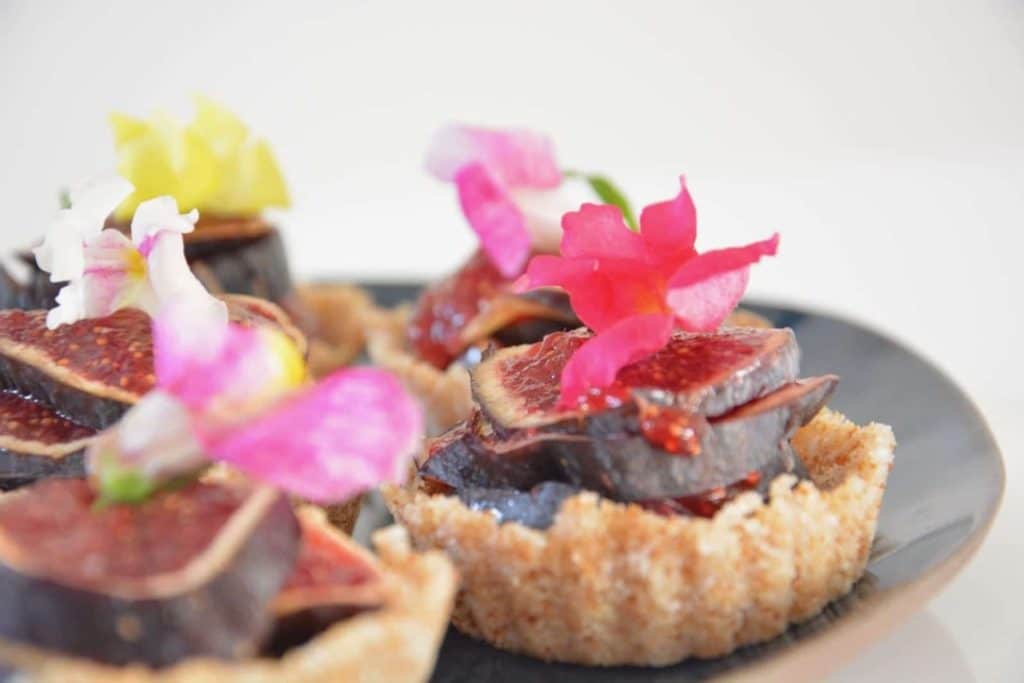 A straightforward and intuitive cuisine
At My Little Factory, Virginie offers tailor-made services:
catering and home Chef for private events
theoretical advice service to accompany people concerned about their health or curious about a new cuisine
cooking classes for individuals, in the form of modules around breakfast, brunch and aperitif
and pastry workshops for children
On the salty side, we can find burgers, risotto, beetroot mille feuilles, plant-based cheeses…
On the sweet side, you will find raw fig pies, speculoos and coconut cream cupcakes, matcha tea cookies, cinnamon buns, raw tiramisu…
Virginie seeks simplicity and authenticity of taste. Her cuisine is straightforward and intuitive. Her creations have few ingredients so as not to break the taste of the food and so that all the flavours can be recognised.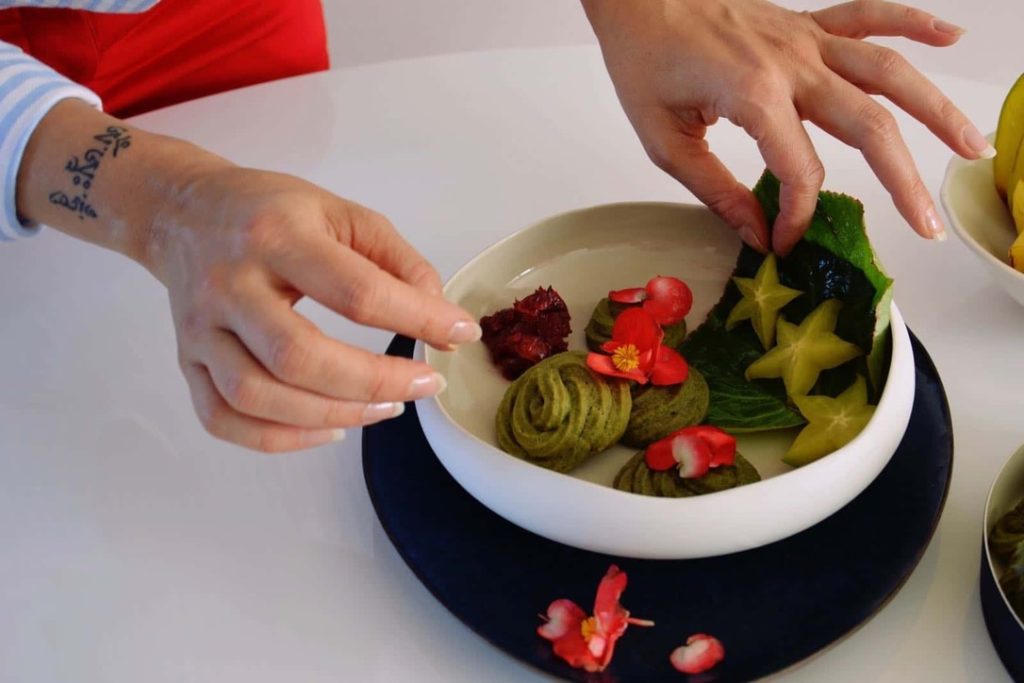 She is inspired by traditional recipes and lets herself be guided by what comes to her, in order to transform and offer unique plant-based creations. The main goal is to keep it simple and not to ask questions. Go for it, experiment, dare and do not fear novelty.
Her discreet but assumed cuisine, is appreciated by her customers, satisfied with the quality of her services and the attentiveness that Virginie brings to their needs.
The Chefs she admires the most are Alain Passard for his straightforward cuisine and Alain Ducasse for his work with local produce. For Virginie, the Top Chefs can be the trigger for awareness and all it takes is joint work to support change.
Projects in development
Virginie is in the process of writing two books dedicated to her children. One will be called "Les délices de Valentin" and as the name suggests, it will be dedicated to her son Valentin. The other will be called "Saveurs du Tibet" and will be dedicated to her son Calvin. These books are to be published in 2019.
A third book, currently under discussion, will revisit Polish cuisine (where Virginie is from), as a tribute to her grandmother, and dedicated to her daughter Clarisse.
In addition to her literary projects, Virginie would also like to open a plant-based and raw gastronomic restaurant in Paris.
With such benevolent work, there is no doubt that her projects will come to fruition. Virginie is passionate and creative. Her story makes her an atypical and resourceful Chef. With My Little Factory, she brings healthy and serene plant-based cuisine, with original and tasty creations, and the desire to give her creations a gastronomic quality – a sizeable challenge that she is not afraid to take up.
Translated by Malvika Kathpal