With its veggie offer, Maison Landemaine has met with new success which heralds a real turning point in the profession and in consumption patterns.
Craftsman of conviction
Originally from Mayenne, Rodolphe Landemaine learned the basics of the baker's profession at Ceproc and from Compagnons du Devoir. For six years, he perfected his skills in prestigious houses before setting up his own business when he was only 27 years old.
In 2005, he met Yoshimi Ishikawa, a Japanese baker and entrepreneur living in Paris, who promotes Franco-Japanese exchanges around the bakery and pastry-making professions.
Together, in 2007, they relaunched the bakery located at 56 rue de Clichy in the 9th arrondissement of Paris. Maison Landemaine was born!
Today, the company has fifteen stores in Paris, one in Lille and two in Tokyo and has become a place of life in tune with our times. Contemporary and responsible, Maison Landemaine combines craftsmanship, ethics and pleasure.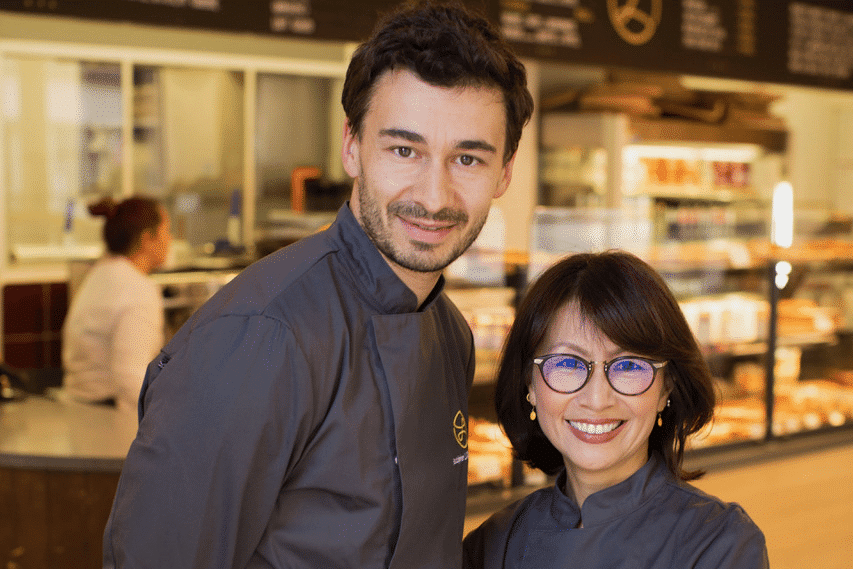 A savoury and sweet plant-based range
Rodolphe Landemaine has always been sensitive to plant-based food. Vegetarian for several years, he became vegan in 2013. From then on, he began to think about the reorientation of his offer, to develop his range by offering plant-based products.
Today, at Maison Landemaine, we can therefore count on a veggie offer (vegetarian and vegan) made up of a salty and sweet range that varies according to the seasons.
The savoury offer consists of various salads (falafel peas, Lebanese tabbouleh, rice noodles with vegetable wok…) and a vegan "Avocatofu" sandwich made up of avocado, tofu, spinach leaves, red onions, sundried tomatoes and a homemade marinated pepper sauce.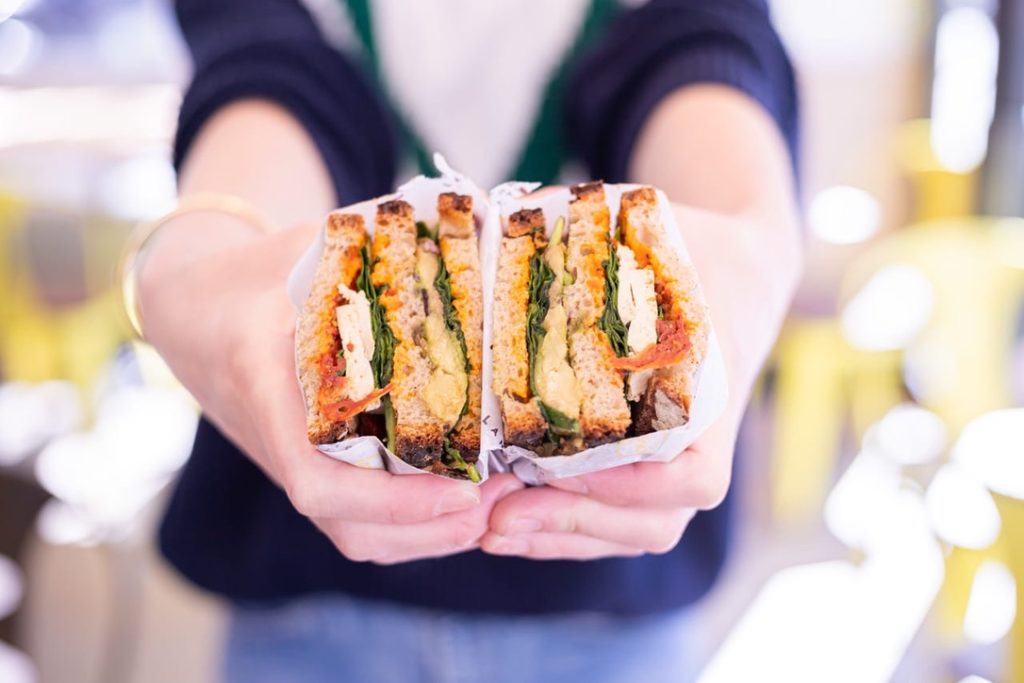 The sweet offer consists of a thin apple tart (vegetable puff pastry, applesauce and apples), a strawberry tart (vegetable Breton shortbread, plant-based pastry cream, strawberry confit and fresh fruit), an ordinary croissant (100% plant-based puff pastry and gilding), an apple turnover (plant-based puff pastry, compote, apples, vegetable gilding) and an Aloha Mango dessert (crunchy almond, mango and passion fruit compote, coconut mousse and passion fruit glaze).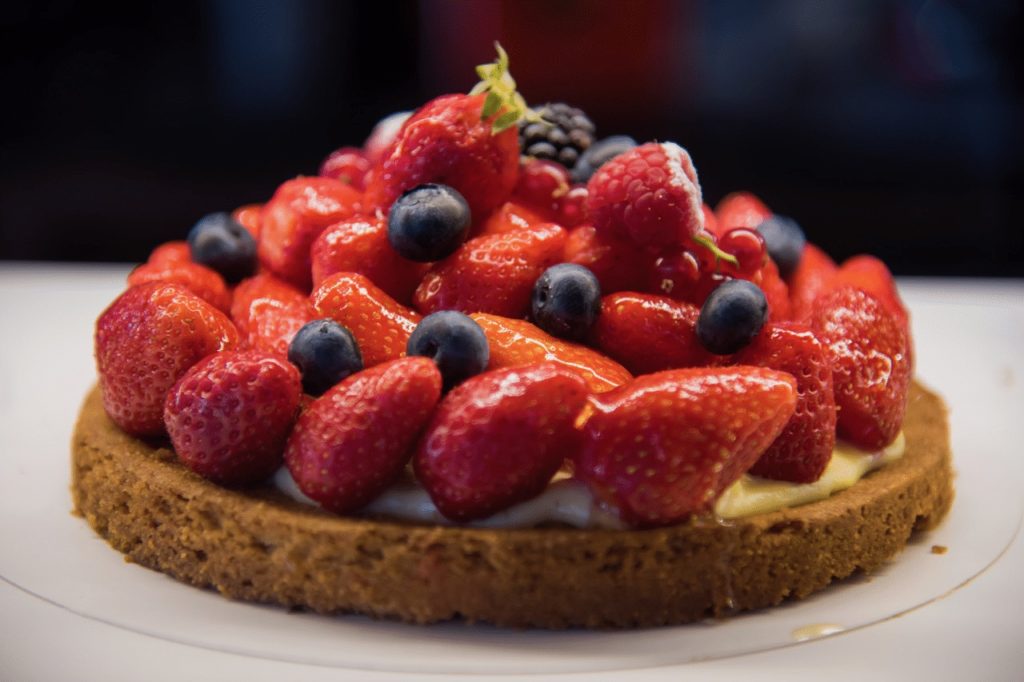 To identify the different offers, a coloured pastille system allows the customer to identify vegetarian, plant-based and wheat-free products.
The search for quality
At Maison Landemaine, the ingredients are carefully selected. Combined with traditional know-how, the products are produced with the aim of providing a quality that combines tradition, ethics and gluttony.
The flours come from organic farming or CRC (Culture Raisonnée Contrôlée) and mostly of French origin (or at least European).
The Valhrona chocolate brand accompanies Maison Landemaine on the sweet offer. Committed to a strong CSR charter, Valhrona is in fact developing its range for professionals, already offering white chocolate and plant-based milk chocolate.
As a professional bakery, it is above all a question of promoting the quality of "homemade" bread and providing it with a different and contemporary garnish.
The work on the plant-based offer took a few years of reflection and three years of research to find the most suitable solutions and make tasty recipes that could please everyone.
Soon, a plant-based bakery-pastry shop!
For Rodolphe Landemaine, the worm is in the apple and it is only a matter of time. With current trends, he observes that things change very quickly and the codes are gradually falling. This is why, if gastronomy does not reinvent itself, it will die.
Faithful to this approach, Rodolphe Landemaine is launching his new fully plant-based and zero plastic bakery and pastry project in Paris, alongside the original Maison Landemaine concept. A real technical challenge involving a lot of research and development, and adapted sourcing.
With the desire to break the codes, in an eco-responsible approach and in tune with the time, Rodolphe Landemaine wants to offer a coherent offer that reflects his values. This new disruptive bakery concept will certainly be one to watch closely for a long time to come.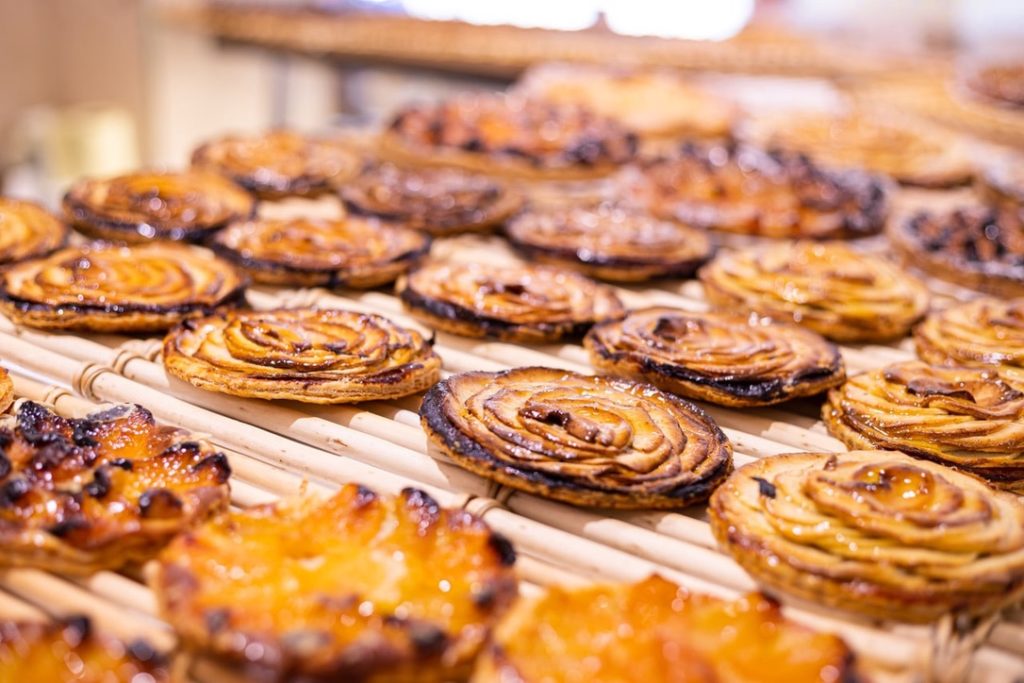 Translated by Malvika Kathpal