Plant challenge
With the theme of "all vegetable", it was not necessarily a foregone conclusion. A challenge for these Chefs used to cooking animal products in the pure tradition of gastronomy. And yet…
In the kitchen, a dozen Chefs worked hard to prepare 100% plant-based dishes, thus leaving their comfort zone and giving way to their creativity. And after two hours, the result was amazing.
On the menu
Each participating Chef was able to create a plant-based dish and present his creation.
Enzo Franceschelli (Embassy of the Kingdom of the Netherlands) prepared various vegetables stuffed with 4 grains and turmeric.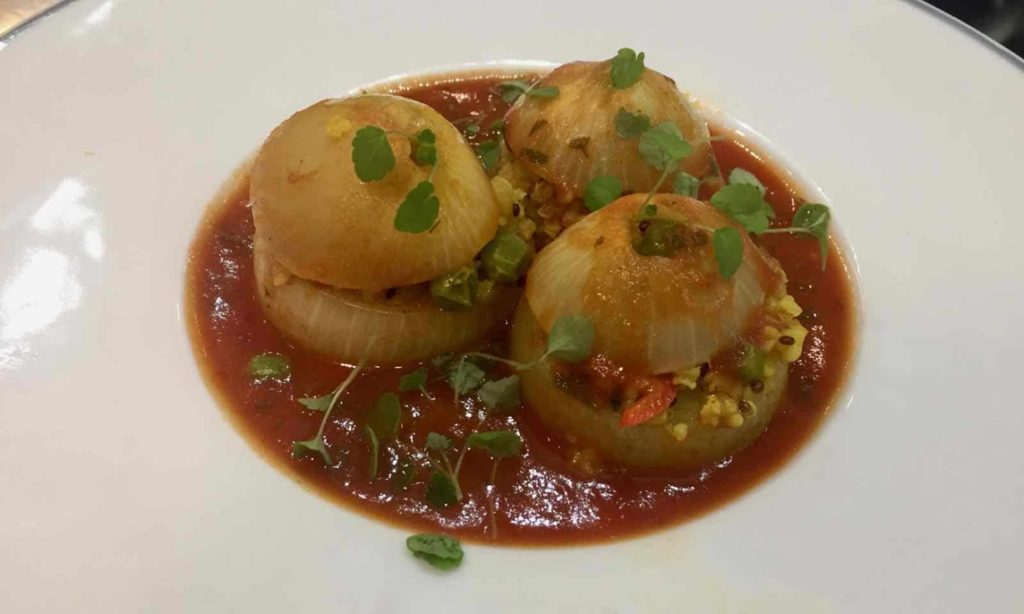 Valentin Poirier (Restaurant Le Quinquangrogne) prepared comtoise cabbage with smoked carrots in a vegetable broth infused with lemon juice and green tea.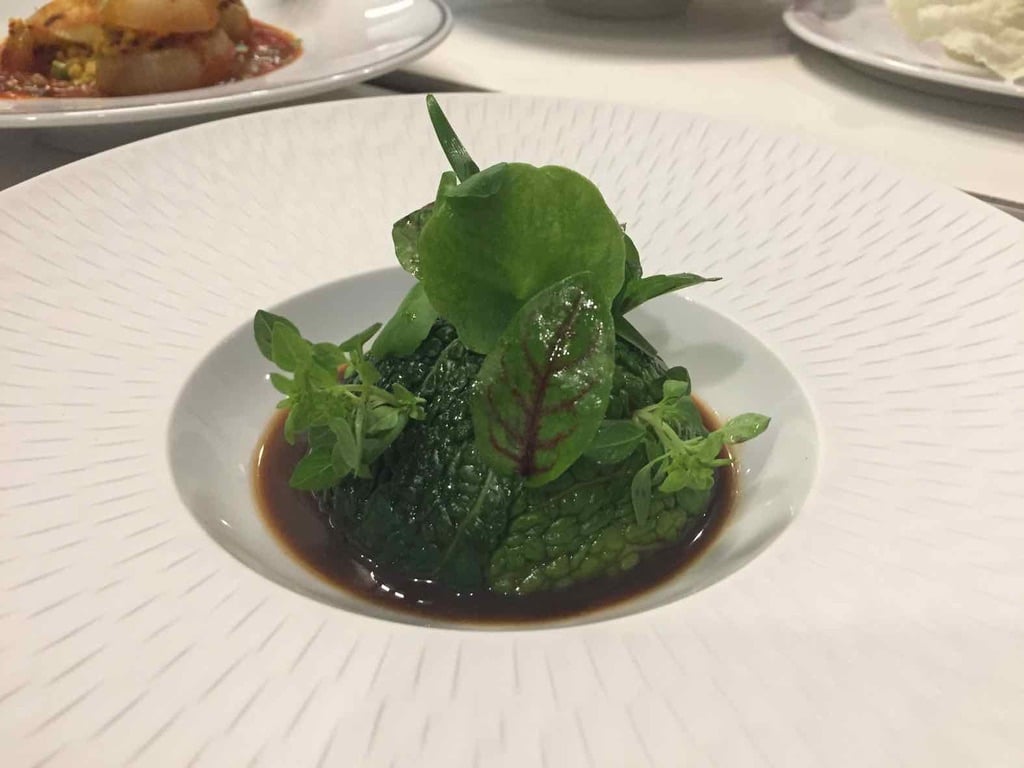 David Fauveaux (Arpège Group) prepared a hay-smoked roasted cauliflower on a cauliflower mousseline cooked in hay, accompanied by a cromesqui of cauliflower with peanuts browned in garlic and parsley, topped with a grapefruit gel.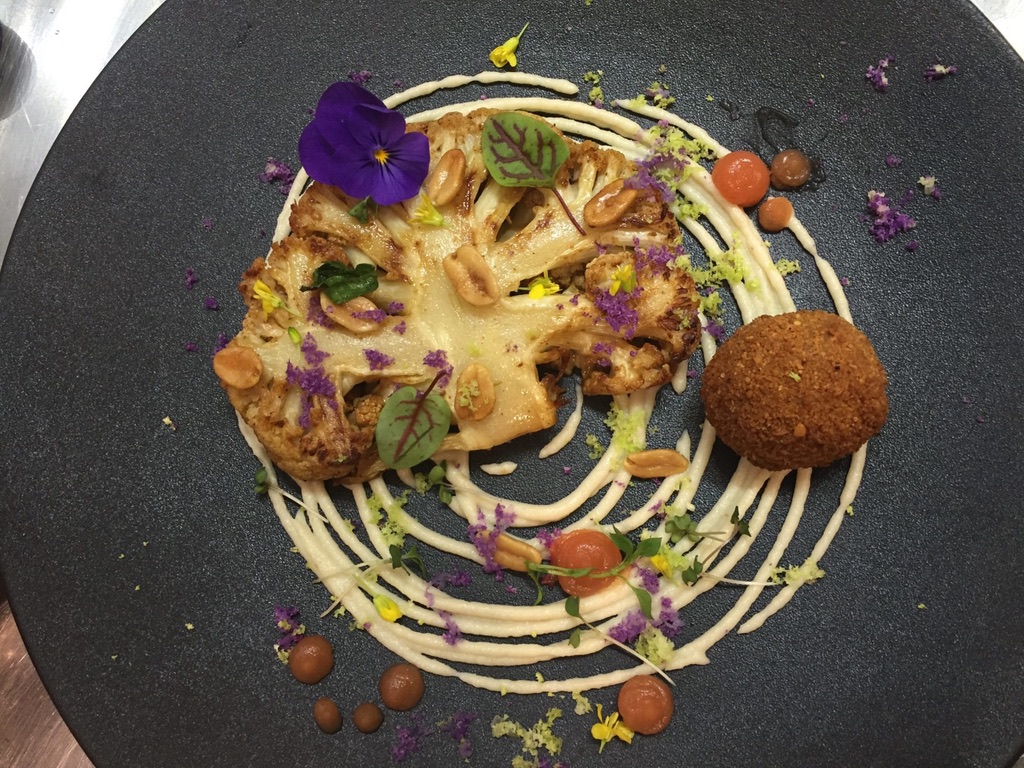 Nicolas Deslandes (Arpège Group) has created a sushi sphere made of Peruvian Red Ochoke scales, with a ginger avocado interior with garlic and lemongrass on a creamy coconut milk and Azuki bean mousseline.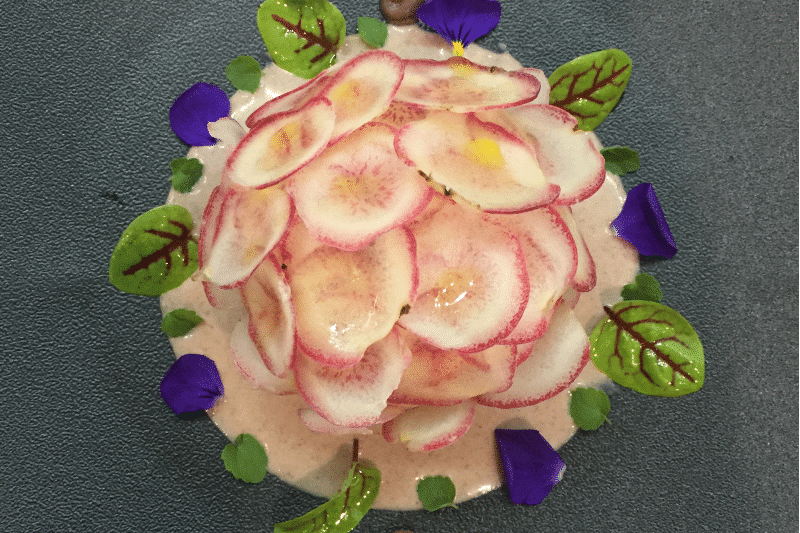 Yves Bonhomme (Golf de Joyenval) prepared a cabbage tabbouleh seasoned with mioga root (Japanese ginger).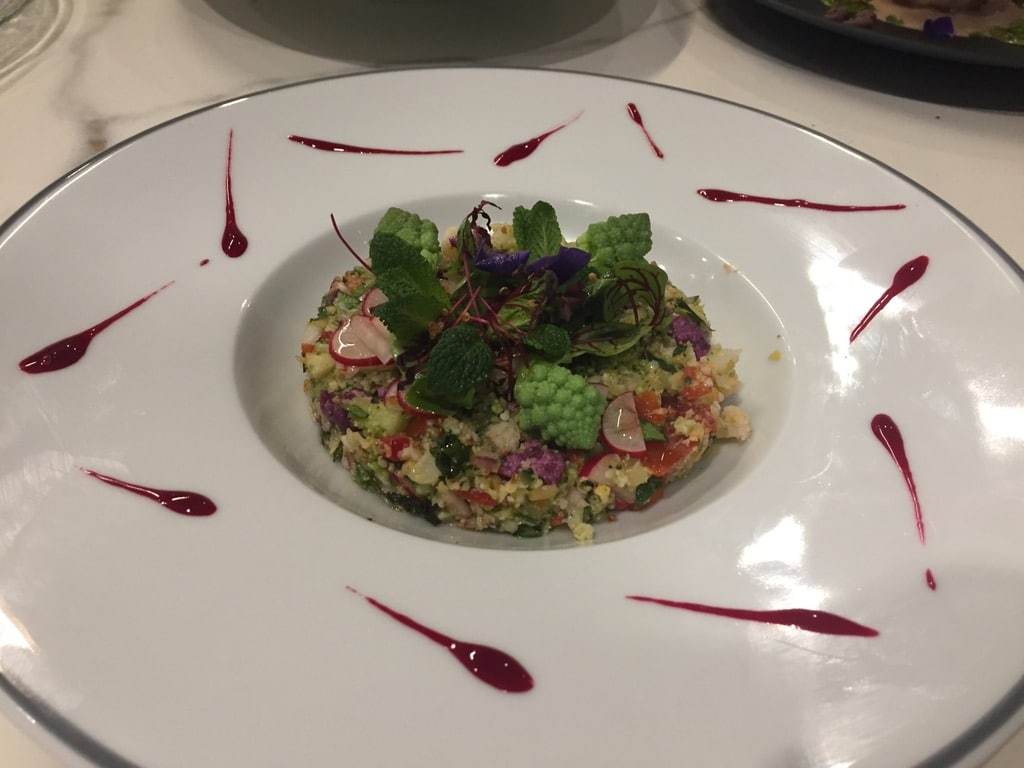 Matthieu Silvestre (Restaurant La Table de Cassan) prepared a baked turnip, stuffed with oyster mushrooms and small vegetables, accompanied by a jelly of trumpet of death juice.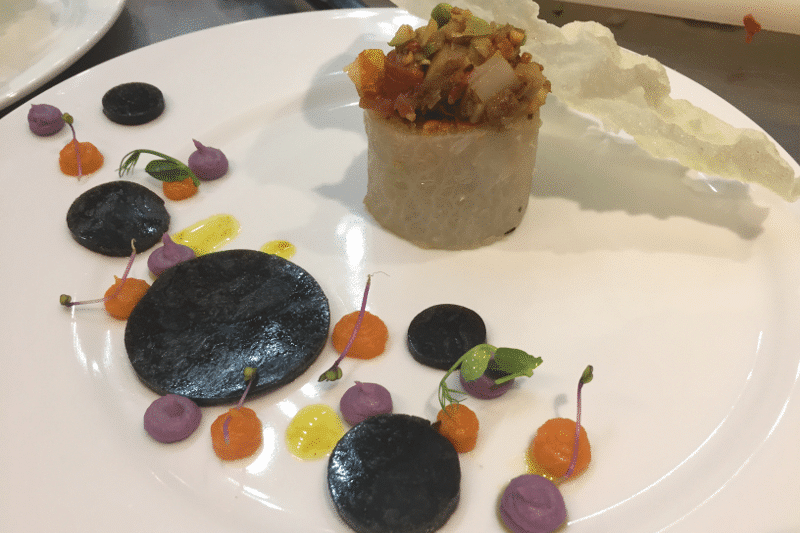 A new theme to explore
The difference between vegan, vegetarian and plant-based is not always clear to these traditional Chefs. But what they have realised is that plant-based cuisine can easily manage without cream, milk and butter, and that without these ingredients they can still make interesting dishes.
Chefs are slowly starting to take an interest in the subject, and there are many reasons for this. The demand is there, even if it is still discreet. Also, some Chefs are naturally curious and open to new ways of working.
They are aware that they could go even further. Some recipes could be improved, flavour combinations better researched or new ingredients added. There is a feeling that they still lack specific knowledge and that a little more work would be enough to achieve perfection. We could imagine dishes worked with seitan, tofu, tempeh… We could even challenge them to go towards a broader approach, and make a plant-based meal a global plant-based experience.
Everything is still possible for these curious and passionate Chefs. I encourage them to continue!
Thank you to the Ecole Ferrandi and the International Club Les Toques Blanches for their welcome.
And thank you to all the participants for this beautiful work:
Enzo Franceschelli (Dutch Embassy)
Valentin Poirier (Restaurant Le Quinquangrogne)
David Fauveaux (Groupe Arpège)
Nicolas Deslandes (Groupe Arpège)
Yves Bonhomme (Golf de Joyenval)
Mathieu Sylvestre (Restaurant La Table de Cassan)
Franck Charpentier (Restaurant Le Quinquangrogne)
Philippe Salomon (Pastry chef)
Michel Bazin (Mb Conseil)
Jean-Pierre Cassagne (President of the Toques Blanches)
Jean-Yves Guion (Secretary of the Toques Blanches)
Eric Sanchez (Vice President of the Toques Blanches)
Jean-Claude Chanroux (j3c Conseil, member of Toques Blanches)