On March 12, 2020, the plant-based pastry will make its debut at Ladurée, with a proposal of two plant-based macaroons, to be discovered in all Parisian stores.
The chocolate macaroon "Pure Origin" from Peru 70 % of cocoa
The promise of a sure value, with slightly woody and smoky notes. The very essence of gourmandise, which offers in all elegance, a ganache reinvented with a mixture of millet milk, almond and hazelnut.
The coconut caramel macaroon
A real delicacy with round and childish flavours, and very present notes of caramel. For this macaroon, a vegetable butter has been specially made to bring a result as close as possible to the original one.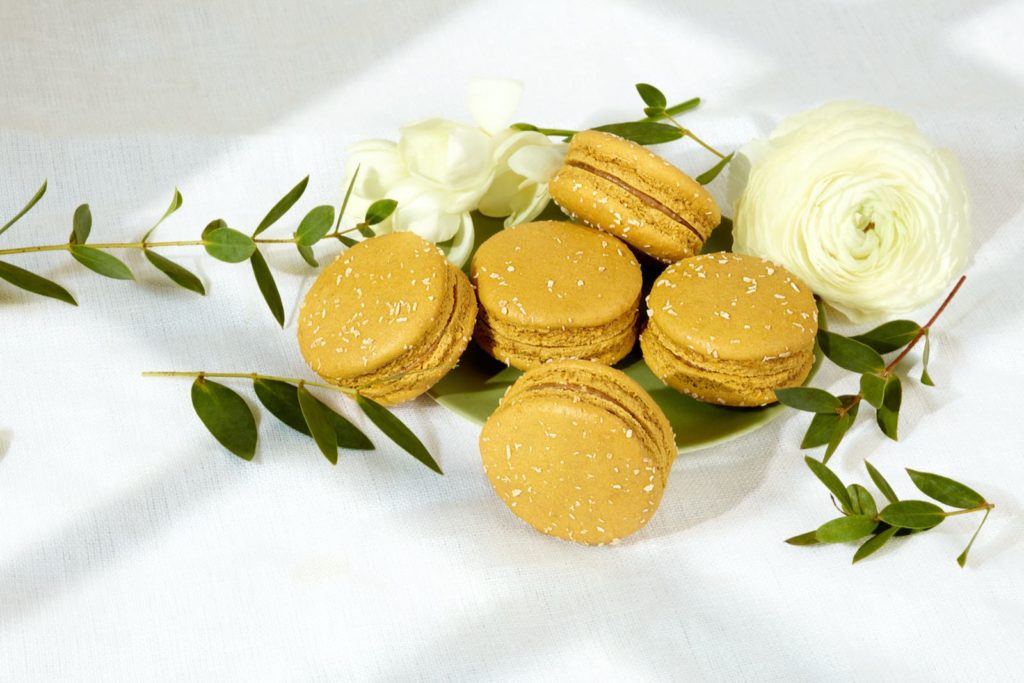 This first plant-based offer is completed by two fine pastries, a hazelnut roll and a praline millefeuille. An offer that will be enriched over the months since the savoury menu, pastries, viennoiseries and macaroons will now have their plant-based alternative.
Plant-based pastry of French style
Last October after the announcement of the new 100% plant-based salted offer, realized in collaboration with the American Chef Matthew Kenney, Ladurée was long-awaited on the field of the plant-based macaroon.
Vegan customers will be particularly delighted by this new offer, as well as other customers who will discover a modern and committed way of consuming in these new products.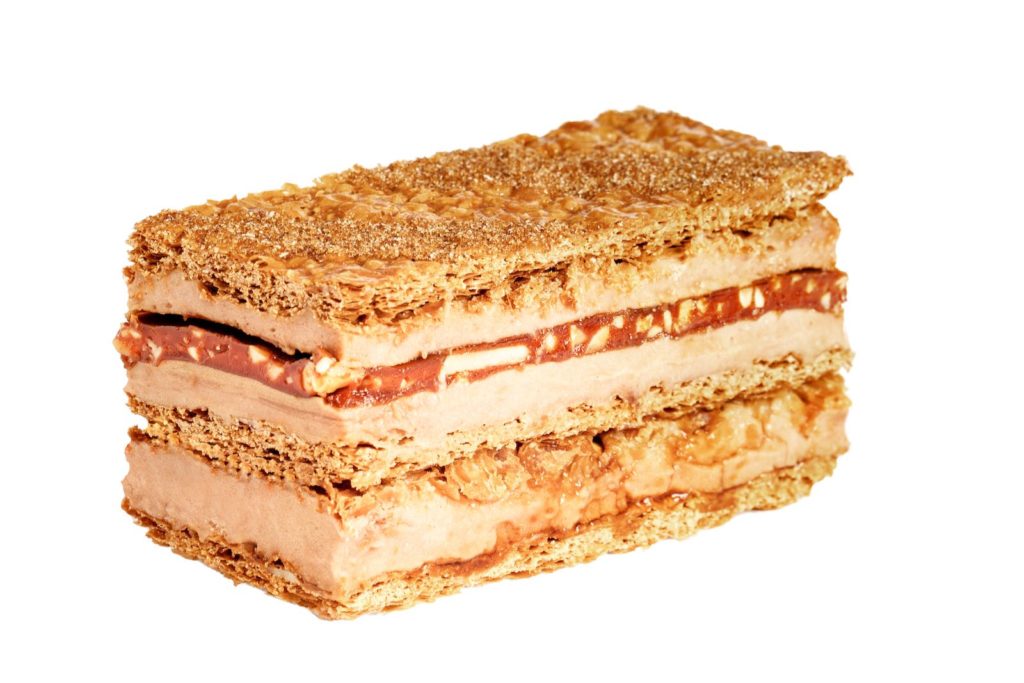 French pastry can indeed be ethical and tasty at the same time. The pastry sector is currently demonstrating this by the agile and rapid evolution of its offer. In a short period of time three major pastry brands have launched their plant-based offer, such as Pierre Hermé and his two plant-based creations, followed by Land&Monkeys the new brand of plant-based bakery-pastry proposed by the Maison Landemaine.
With its new range of vegan macaroons, Ladurée marked a step forward for a profound change and confirmed that the future will be resolutely plant-based. A future that is already taking shape with a pastry offer that is more gourmet, healthier and above all more responsible.
Translated by Malvika Kathpal