Much more than a guest house, La Campagne St Lazare is a family story. Isabelle and her daughter Barbara have converted this former lazaretto into a place that reflects their love for Haute-Provence. They have made this place a cocoon of nature, as close as possible to what they want to convey to the people who come to visit them.
Vegetable and creative gastronomy
The restaurant of La Campagne St Lazare offers a family and traditional cuisine, whose luxury is freshness.
Barbara is a naturo-cook. A graduate of the hotel school, she also studied naturopathy (at the Euronature school). Through her healthy and creative cuisine, she shares her passion for well-being and eating well, with the idea that "we are what we eat".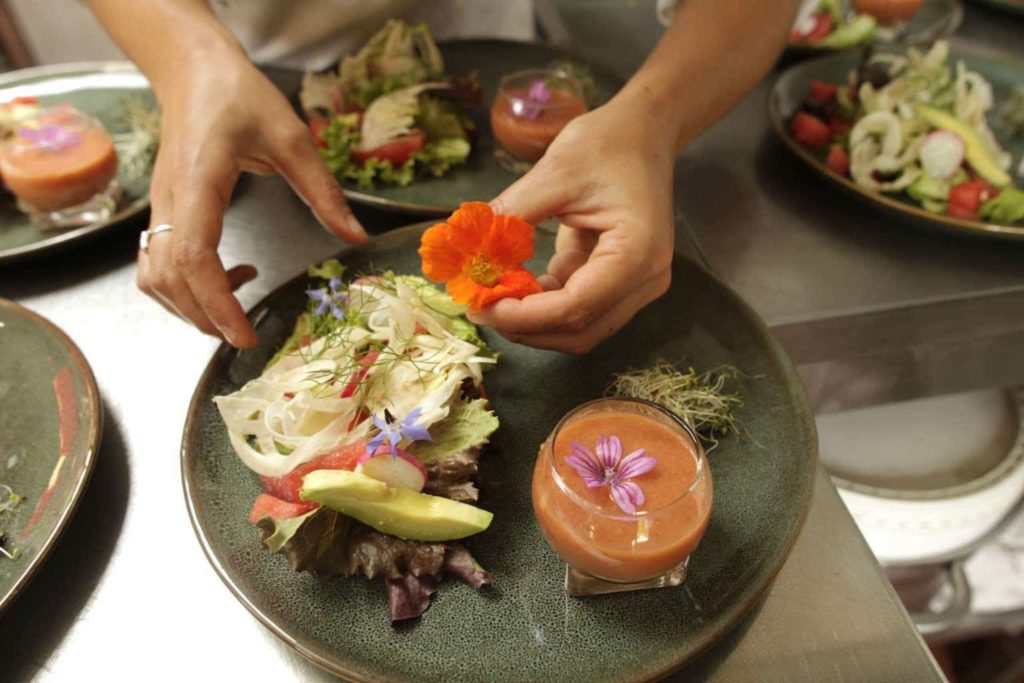 At the restaurant, Barbara's plant-based creations change every week according to the seasons and the market. We just need to call Isabelle to book in advance. For groups, the menu will be tailor-made.
The menu offers a choice of two or three dishes every day, with at least one vegan choice. Vegetarian dishes can also be adapted to a vegan version on request.
On the menu, you can find mushroom bites, a vegetable tartare, beet ravioli, an asparagus quiche, spinach lasagna, little spelt risotto, scrambles with truffles …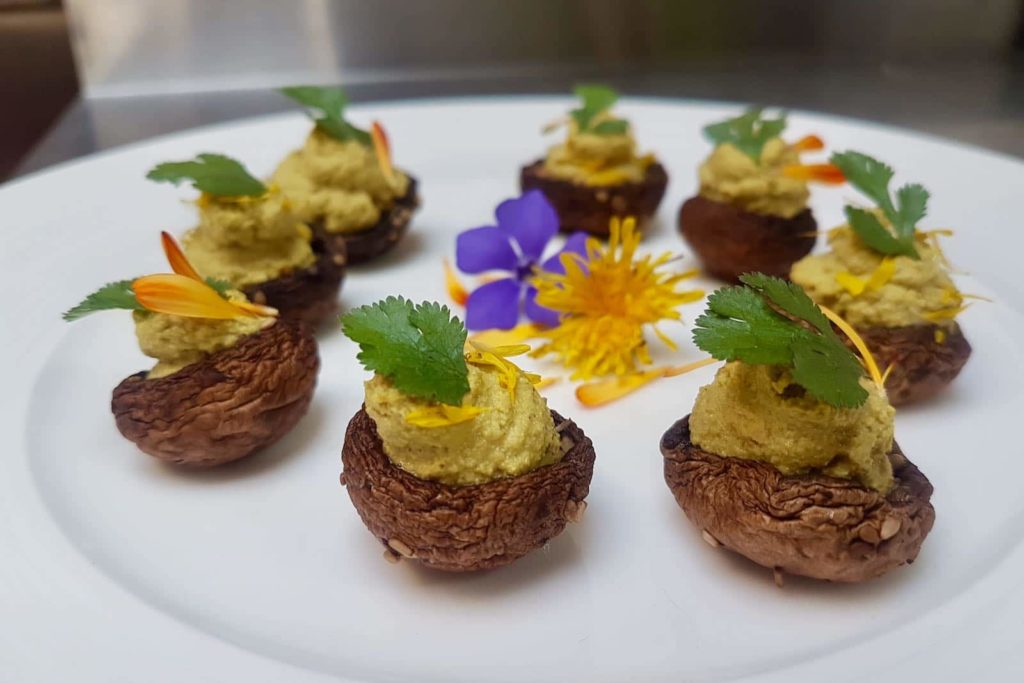 All the dishes are homemade, even the fauxmages that Barbara makes herself and which may be available a la carte from time to time.
As for desserts, it can be, depending on the inspiration, a chocolate fondant or a vegan chocolate tart, a carrot cake, a cheesecake, a strawberry tart or roasted apples with vanilla.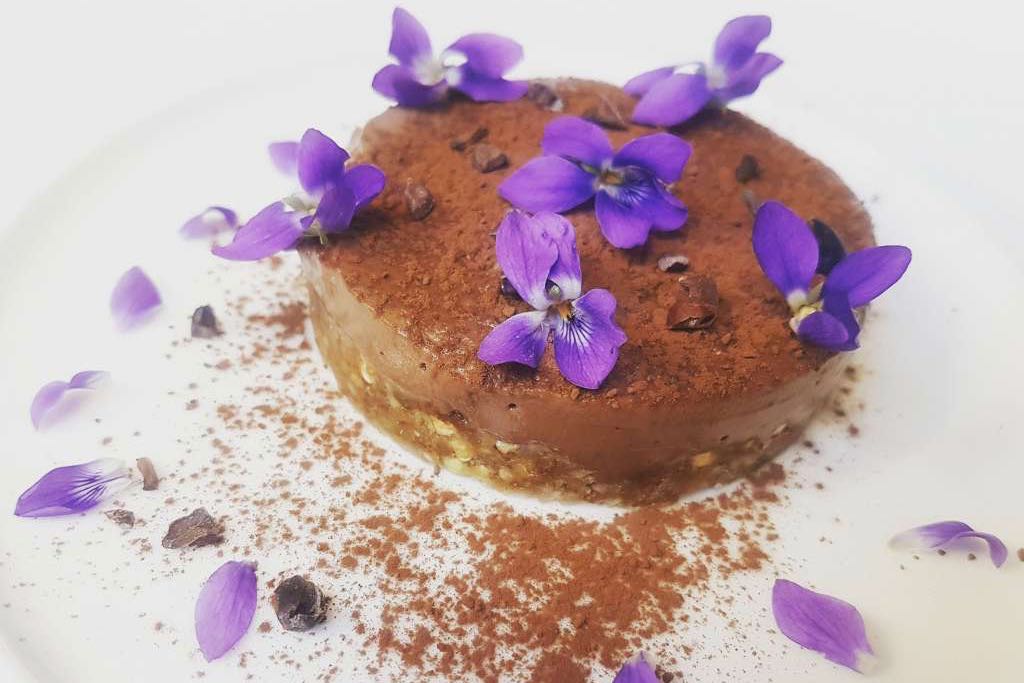 Conscious cooking
Isabelle and Barbara have chosen to respect the nature that surrounds them and to enhance all of its essences.
For Barbara, it is important to work conscientiously in a kitchen. Her recipes are plant-based, local and organic, enhanced with her own wild pickings and made in accordance with the cycle of the seasons.
Barbara also uses old-fashioned cooking methods where everything is done by hand, with no kitchen equipment, to be present at every step of the recipe.
At La Campagne St Lazare, it's all about cooking regional products with pleasure and respect.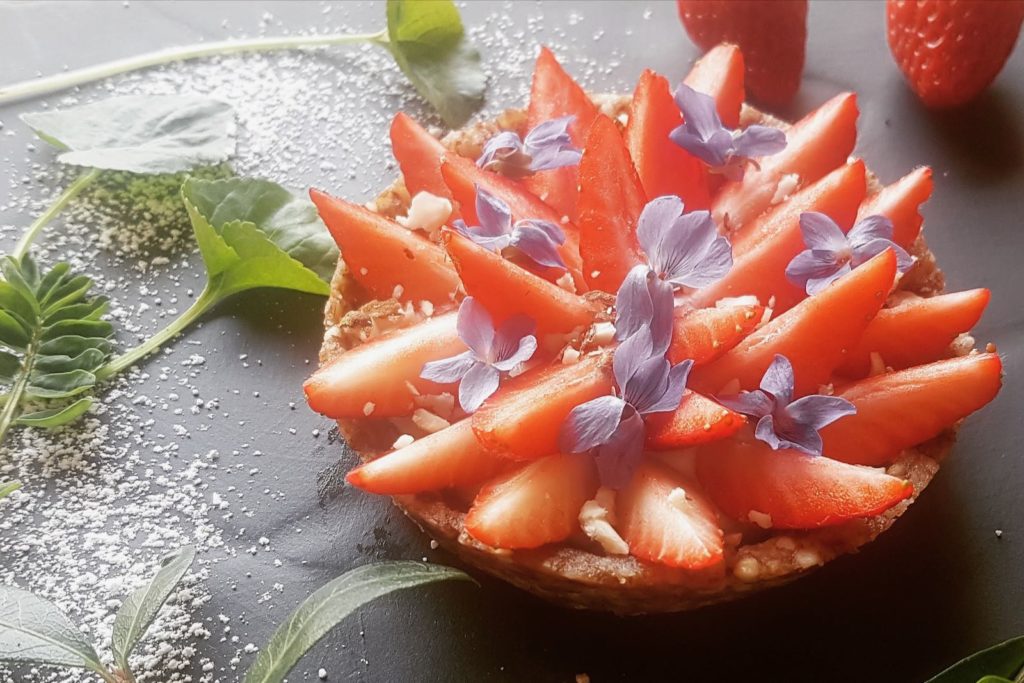 An eco-lodging certified European Ecolabel
The Campagne St Lazare is located in the heart of an exceptional environment. The whole team actively participates in the preservation of this wealth and is committed to an environmental approach to protect the natural resources of the territory.
To validate its approach, La Campagne St Lazare relied on the European Ecolabel standard for tourist accommodation. This official label is a sign of environmental quality certified by AFNOR Certification® and valid on a European scale.
Thanks to this certification, the establishment contributes to the use of renewable energy sources, to energy and water savings, to the reduction of waste production and to the improvement of the local environment.
Soon, the Espace Onzen will enrich the offer of La Campagne St Lazare. This 90m² Spa & Nature will soon open its doors and will offer a relaxation area and a zen course in the art of Feng Shui.
The Campagne St Lazare is the promise of a unique moment of privilege, to spend time with oneself, in the midst of the most beautiful things nature has to offer.
Translated by Malvika Kathpal