Nestled in Rue des Martyrs (9th arrondissement of Paris), HOY is built around five pillars: accommodation, restaurant, yoga room, treatment room and floral corner.
HOY is, above all, a meeting place which invites us to change our habits and to cultivate our state of being to have fun by consuming better.
The place sets an example with responsible choices, through waste sorting and the partnership with sustainable suppliers.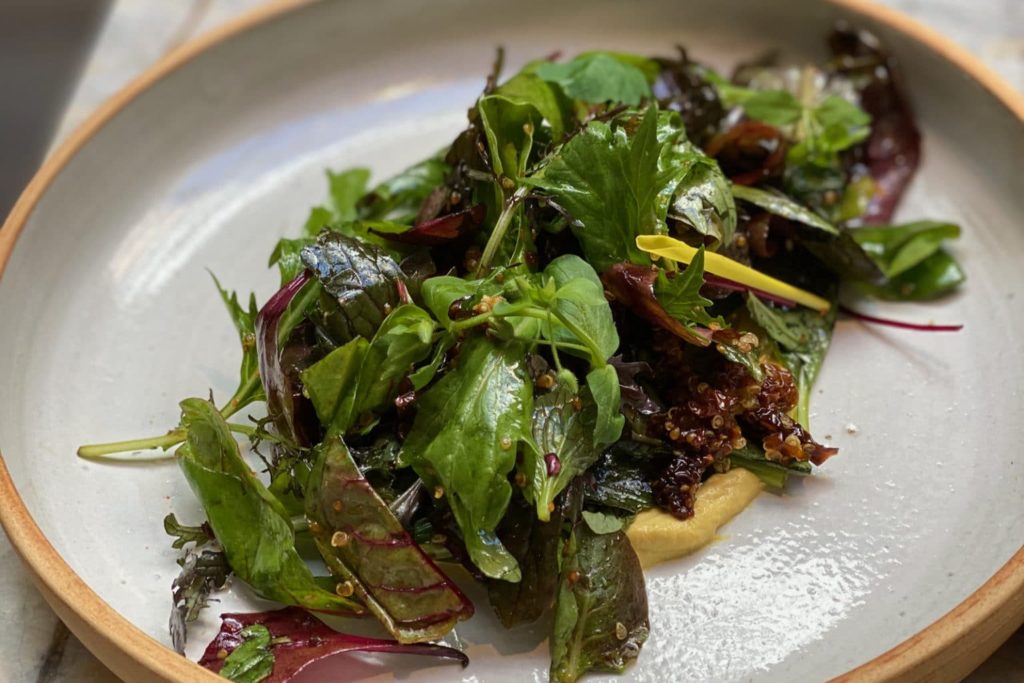 HOY's MESA
For HOY, each meal should be a unique experience, while at the same time healthy, filling, and full of energy. HOY's MESA restaurant has been designed keeping this in mind, with a holistic approach offering plant-based cuisine inspired by Latin American culture.
HOY's menu uses authentic, fresh, wholesome products of optimal quality and favours and only seasonal, local, and sustainably grown produce.
Also, the preparation and cooking techniques are designed to preserve the nutritional qualities of each ingredient.
Lauren Lovatt's plant-based cuisine
The menu was designed and developed by Lauren Lovatt and Carolina Rodriguez, both pioneers of plant-based cuisine and the founders of the Plant Academy in London.
Imagined by Lauren, the Plant Academy aims to promote and share a holistic view of plants and their uses through workshops, meetings or even consultations. Lauren is also the woman behind Feed Your Mind Candy, an inspiring event meant to shape dreams through food.
In her dishes prepared with precision, she shares her passion for seasonal and local ingredients, embellished with beneficial and invigorating plants.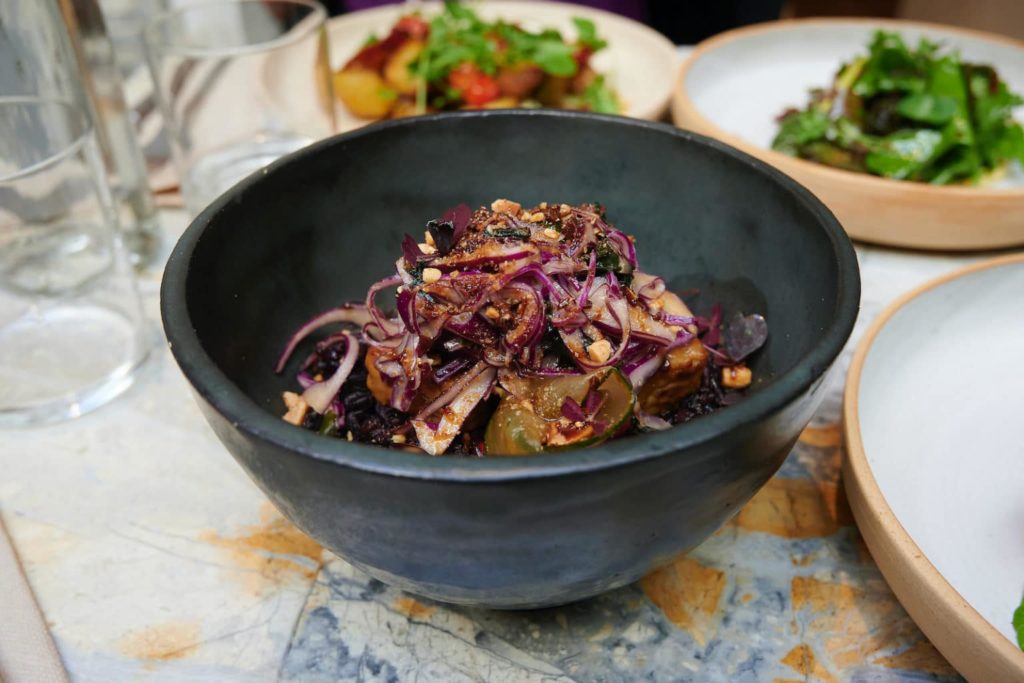 A lunch in the heart of plants
HOY's MESA offers a variety of dishes at all stages of the meal, to be chosen according to your tastes and sensibilities.
As a starter, we will find a focaccia with vegetable butter, escabeche and cabbage fermented with turmeric or a cheeseboard made up of 'cheeses' from the Jay & Joy brand (Jil, Jeta and Joie Gras), accompanied with red radish pickles and seasonal chutney served with seed crackers, focaccia, candied carrots and marinated black olives.
For the main course, you will be offered a choice of a Yin Bowl composed of rice, iced 'Kedelaï' tempeh with pomegranate, CBD and a seaweed salad and caramelized peanuts, or Golden Potatoes, a dish composed of roasted new potatoes, wild sprouts and a pine pollen vinaigrette.
The dishes are offered with an option of sides: Crackling Sweet Potatoes, Cacao Baked Beets or Wild Greens.
For dessert, you can choose between a Banana Tres Leches or Fallen Fruits. The menu includes little treats to consume to end lunch on a sweet note: two truffles with surprising flavours (tequila and white chocolate / mint).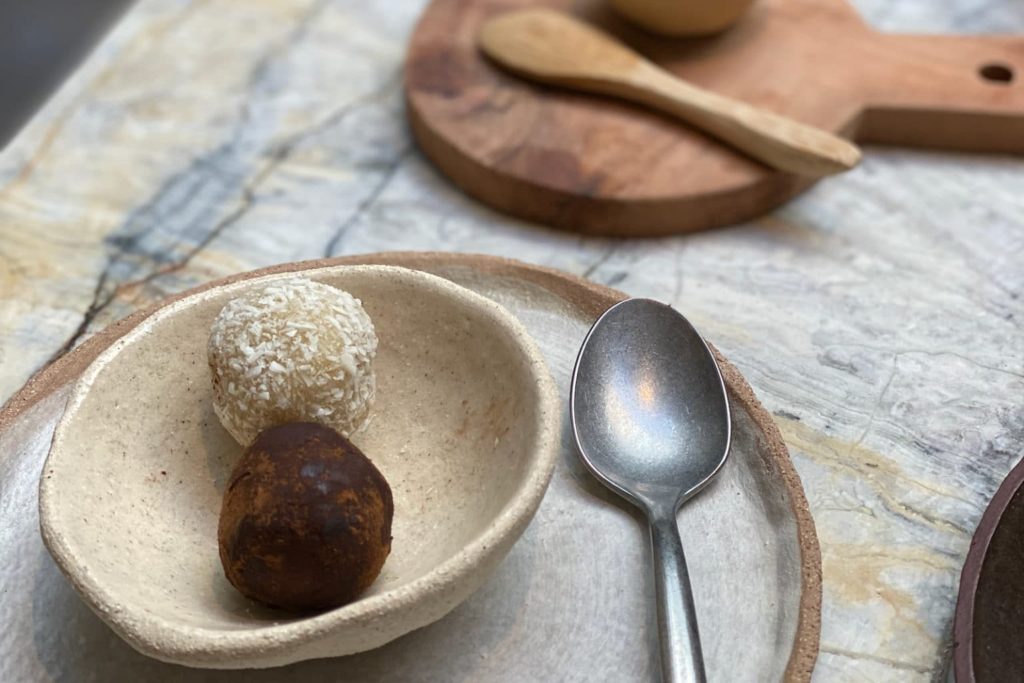 Not all the dishes are exclusively vegan, some are vegetarian. Do not hesitate to ask the in-house team for details. The team cares for its customers, is attentive and generous, and makes you want to come back to enjoy the moment again.
Translated by Malvika Kathpal