His last name "Cuoco" means "cook" in Italian. Guillaume is indeed a cook, but not quite like the others. In reality, he is more interested in pastry making! His new range of plant-based pastries is the proof. Authentic and creative, it shows the way to express his convictions through taste.
Respect for products, authenticity, know-how, evolution… Guillaume is part of this generation of chefs in search of meaning and balance. He seeks to pass on messages that can only be transmitted through gourmandise.
Guillaume Cuoco, a cook crazy about pastry
Doctor in Chemistry and cook in his spare time, Guillaume has always been passionate about pastry. The excellence of his studies and a form of "reason kept" pushed him towards a career, certainly enriching, but very far from what drives him deeply.
After several years in the biochemistry industry, the young man finally dared to listen to his dream and passed, in 2018, his CAP Pastry Chef. A diploma obtained with flying colors, which then led him to take a new step: opening his own pastry shop.
Guillaume wants to express his talent and convictions. He launches his "Creative Pastry Shop" to show to whoever wants to watch, what he is capable of doing.
Plant-based pastry to say "less is more"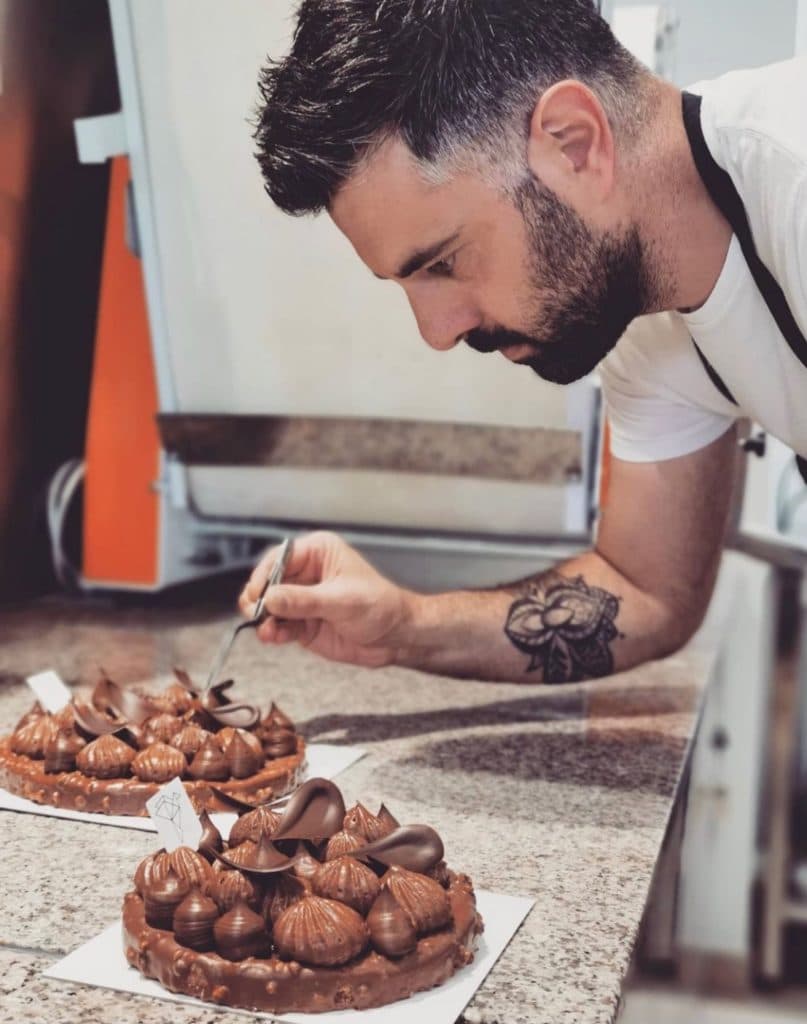 In Malemort-du-Comtat, Guillaume is making his own experience and offering fine gourmet 100% homemade pastries (a rare commodity!) with shimmering colors. Two-tone raspberry croissant, striped chocolate bread, pastry like a delicate flower… His cakes are the playground where the finesse of his creativity is expressed: stylish, elegant… The art of pastry-making takes on its full meaning here!
But Guillaume doesn't stop there and adds a modern touch to his creations by reducing the amount of sugar for a healthier pleasure.
After Malemort-du-Comtat, it is in Avignon that the artisan pastry chef chose to open a second store. In the capital of the Vaucluse, he firmly believes that he will find the public looking for an ethical pastry that is in tune with the times.
His objective? To bring authentic tastes and give access to a new form of greediness.
Guillaume then embarked on a new challenge with the creation of two collections – vegan and gluten-free pastries – with one motto: "less is more".
A plant-based and creative pastry
Guillaume Cuoco's pastry shop represents a know-how in the elaboration of delicacies that combine an authentic and recovered taste of good products.
The pastry creations are fine, refined, with little sugar to provide a low glycemic index, using local products, seasonal fruits of high quality (A.O.C, A.O.P…), in partnership with small producers of the region.
In addition to the quality aspect, this approach ensures an ecological dimension, dear to Guillaume. His objective is to propose a healthier and more responsible consumption.
For the Pastry Chef, it is indeed possible to combine traditional pastry and innovation and his work is oriented every day in this search for balance.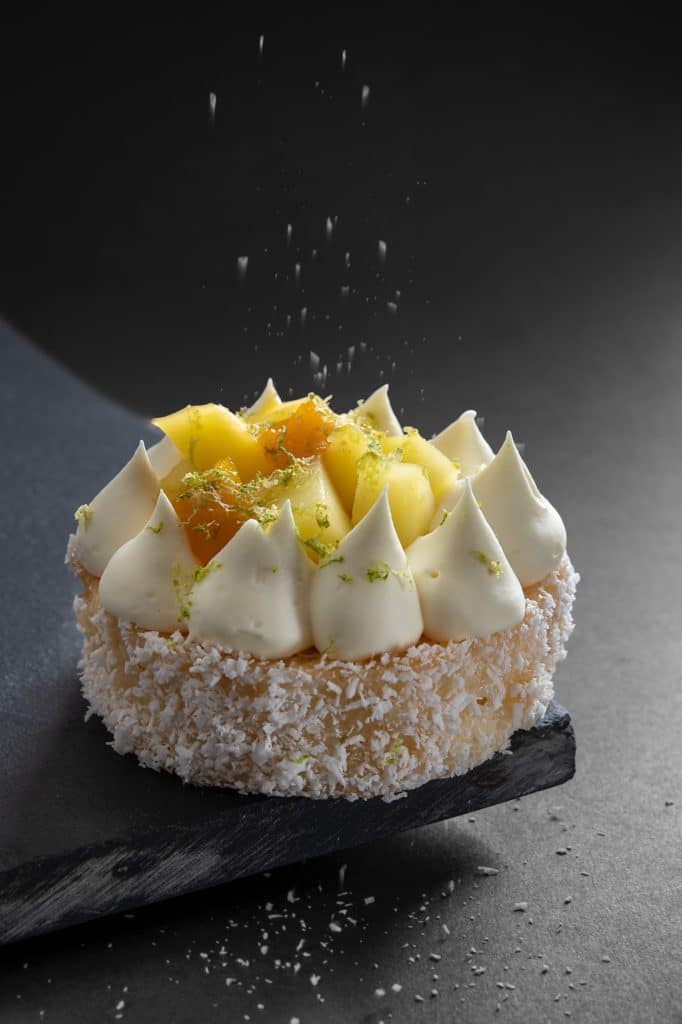 A collection dedicated to vegan pastries
Guillaume Cuoco's vegan collection now includes cakes and pastries, to be found in the store or ordered online:
The chocolate-blood orange cake is made with cocoa crumble, blood orange confit, dark chocolate mousse
The puffed rice cake – red fruits is made of a puffed rice cookie, red fruits confit, vanilla ganache, red fruits.
The coconut-mango Financier is made with a vanilla ganache, mango confit and fresh mango.
In pastries, we find the chocolate bread and the vegan croissant.
And to follow Guillaume's work, who has fun on this new playground, you can follow him on his Instagram account dedicated to his vegan creations.
"There are no small dreams, there are only big upsets…" – Guillaume Cuoco
A new generation of pastry chefs is shaking up the sweet world, Guillaume Cuoco is one of them. With his new vegan and gluten-free ranges, the Pastry Chef wants to propose an adapted offer, in line with his convictions and the new eating habits.
---
Learn more:
The delivery service is only available for the department of Vaucluse with a single fee of 7€ per order. Delivery is offered for a basket of a minimum amount of 60€.