Eolia has two passions: culinary arts and pastry-making.
While she is lactose intolerant, she becomes a vegan at the age of 17 and naturally turns to plant-based pastries. Beyond the "health" aspect, her research makes her aware of the environmental concerns associated with eating meat and she begins to reflect on the subject.
Childhood memories at the birth of the project
Eolia takes her CAP Pastry work-study program and integrates gluten-free pastry as part of her studies. She works in several restaurants, including the Gentle Gourmet, and then joins the VG Pâtisserie team when the place opens in 2017.
Her learning and experiences within these establishments give her solid know-how and the desire to create her own project.
Eolia then benefits from support for business creation which allows her to enter an incubator at Willa (incubator dedicated to female entrepreneurship). She launches her brand in 2019.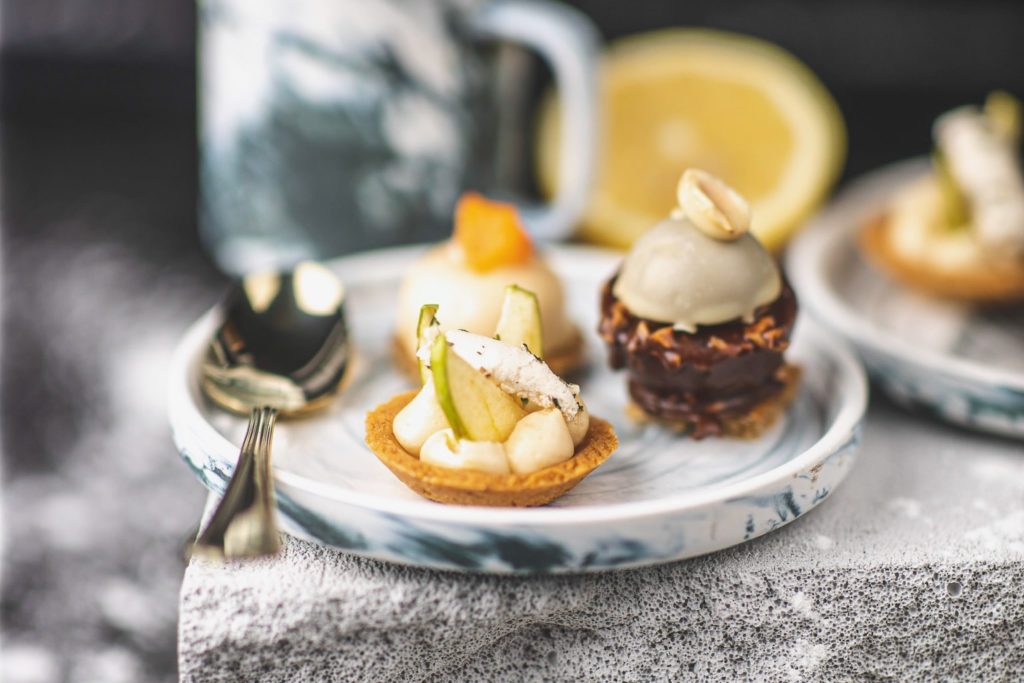 Artist's studio
At the same time, Eolia began to look for premises. Her choice fell on an artist's studio in Choisy le Roi.
A heritage-listed building, the location was perfectly suited to what the young woman wanted to do. She transforms it into a production room that she shares with her photographer father. The place was made for them.
In this place, Eolia wishes to organize events where it can accommodate around twenty people. She imagines the brunches and teatime that she would like to offer there. Above all, Eolia wishes to make her studio a meeting place, in line with her values ​​of sharing.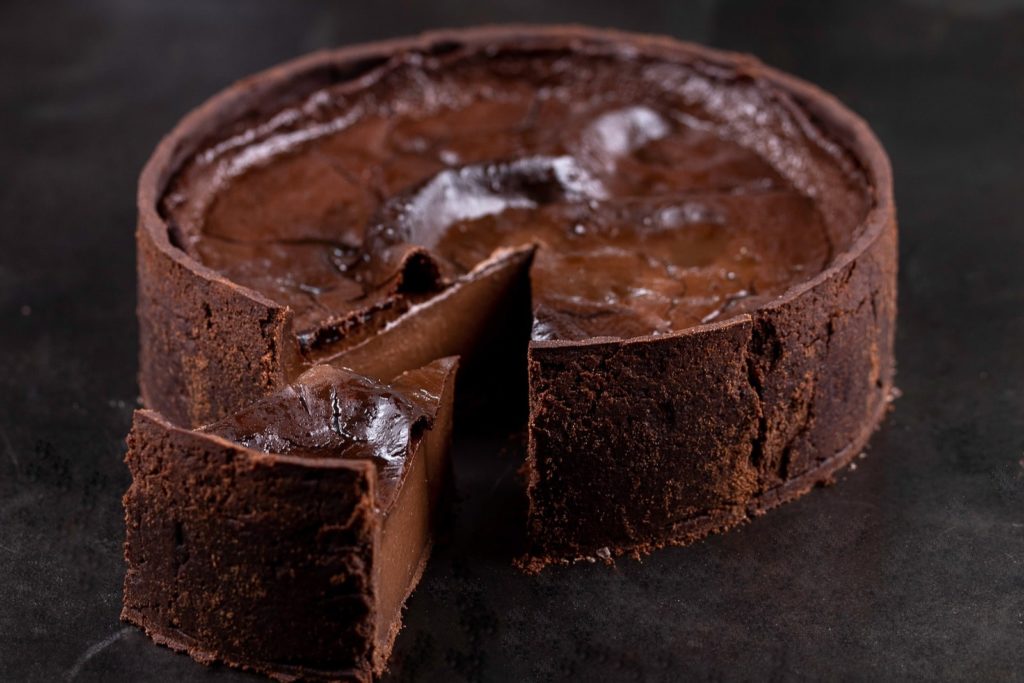 100% plant-based fine pastry
Eolia offers high-end, 100% plant-based and gluten-free fine pastry.
Its offer consists of a range of fine pastries and travel cakes. At Eolia, you will therefore find a wide choice of pies, sweets, desserts, cakes, financiers, brownies, flans, cookies… Refined creations available individually or in large format according to a menu that changes with the seasons or tailor-made to the requirements of its customers.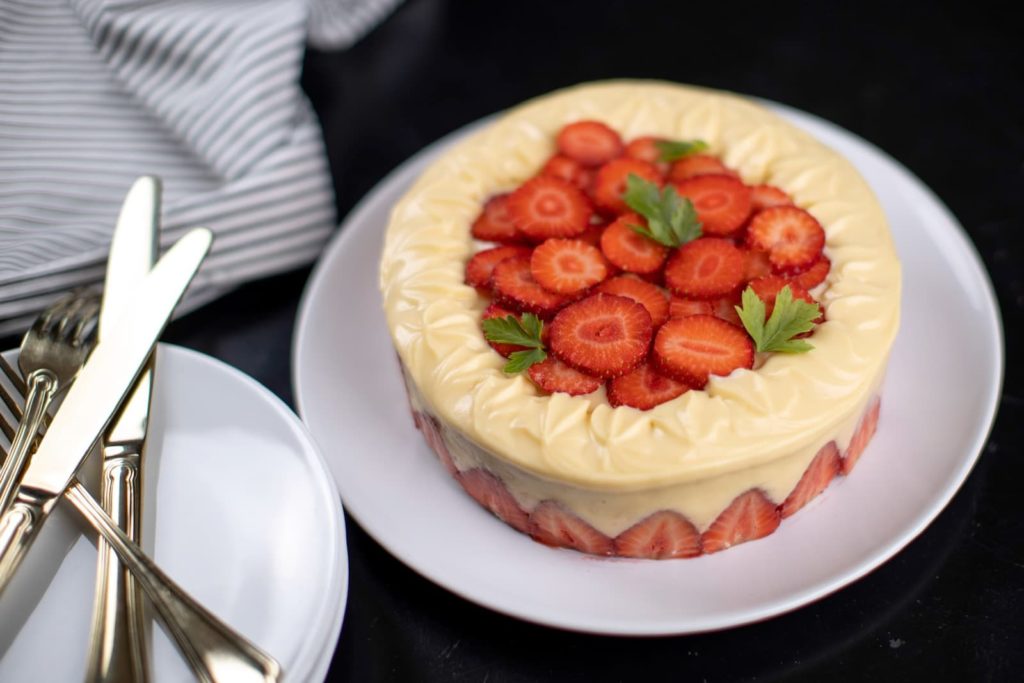 For events, Eolia also offers a range of sweets, savoury dishes and cold-pressed juices.
With the confinement period linked to Covid-19, the delivery service has developed, and demands have intensified, pushing Eolia to rethink its offer. The project is to acquire a twin-carrier which will facilitate travel and increase deliveries.
Eolia plays on the strength of tastes and the play of textures to make her creations ultra gourmet pastries. She also chooses natural, organic or reasoned products, and works with small companies, mainly French, having no matter what, an ethical approach.
A family affair
Eolia works as a family, with her brother Aronn, who helps with the preparation and ensures the deliveries. As for their father, he takes all the photos of the pastries.
From her origins, which come from Martinique, Cameroon and Hungary, Eolia retains a cultural richness that she expresses in her culinary creations.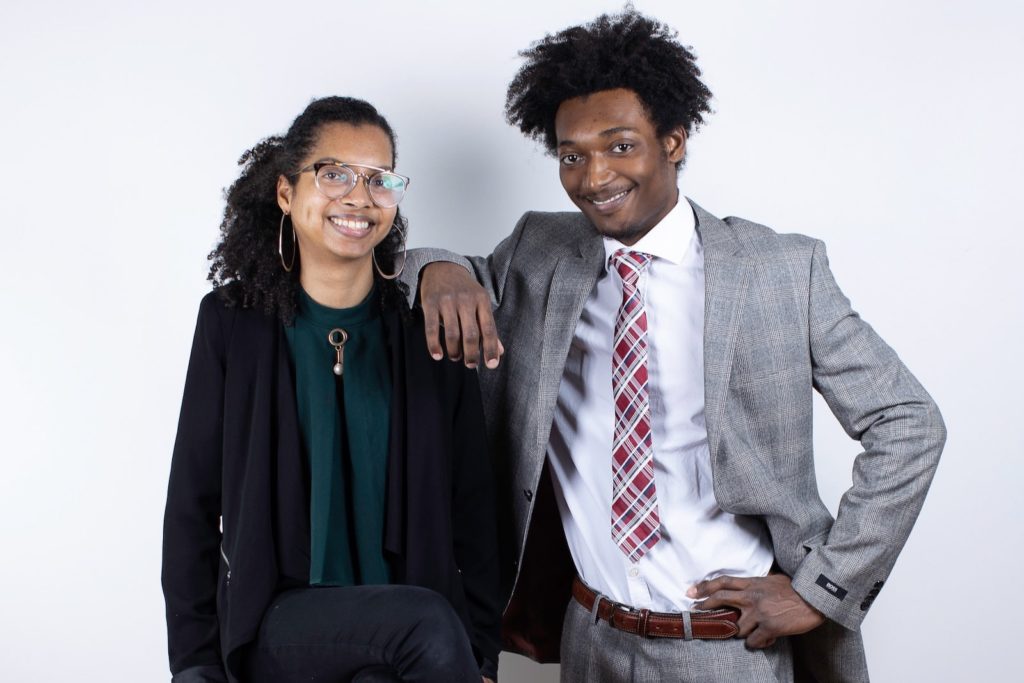 Eolia is a reference to the princess of San Ku Kai but it is also and above all an ode to nature. A reminder of the wind, which carries us with its breath and crosses us like a childhood memory. Through her creations, Eolia brings out this memory that lies deep within us. Creating emotion, with delicacy and refinement. This is the promise that Eolia keeps.
Translated by Malvika Kathpal