Symbol of gluttony and refinement, it is the essential ingredient in baking. Amateurs or professionals love it and work with it in various creations, for the pleasure of all. Its 100% plant-based dress gives it a new aura that makes it all the more attractive.
A chocolate story
Chocolate originates from the Mayans who consumed the grains of the cocoa tree to which chilli peppers and other spices were added. This sacred beverage was called 'xocoatl'.
The word 'chocolate' appeared in the 17th century. It comes from the Spanish "chocolate" which would have borrowed it from the Nahuatl* "tchocoatl" or from the Mayan "chokola'j", a verb which means "to drink cocoa together". It refers to cocoa paste or powder with added sugar, vanilla and other flavourings.
Thanks to the navigators who brought it back to the royal tables of the old continent, chocolate then enjoyed great success, becoming the favourite drink of kings and other queens. This noble food, once reserved for the aristocracy, was democratized by the industrial revolution which made its production less expensive.
Today, the average consumption in France would amount to 8.1 kg per household per year. The French are also distinguished by a propensity to consume more dark chocolate than the rest of Europe (30% against 5% on average in Europe).
Chocolate yes, but of high quality!
Just like great wines, there are different 'crus' of chocolate. Since 1994, the World Cocoa Trade Organization (ICCO) has established a list of countries producing fine cocoas or cocoas with remarkable flavours for their aroma and colour.
In France, the National Institute of Origin and Quality classifies quality chocolates as follows:
The 'Origin chocolates': they must be produced from cocoa from a single country
The 'Raw chocolates': they are made from cocoa from an identified geographical region or even from a single plantation
The 'Grands crus chocolates': these are chocolates whose cocoa has a particular character, uniquely identifiable, which justifies a high price.
Quality chocolate should have a velvety, warm hue, a clean break, a deep and frank cocoa scent, a shiny surface, a good length in the mouth and a bitterness without pungency. Added to this the manufacturing process must be respected and the quality of the added ingredients.
The top chocolate houses are turning to plant-based products
For those who avoid dairy products, until recently the only alternative was dark chocolate – when it did not contain milk powder or other dairy ingredients! Thanks to the work of chocolate makers, things are evolving and today, plant-based chocolate is making its entry into French pastries, offering us a wide range of delicacies.
Like La Maison du Chocolat, which unveils this year its new 100% plant-based collections. The 'Destination Planète chocolat' presents, among other creations, the Terres cacao ganaches.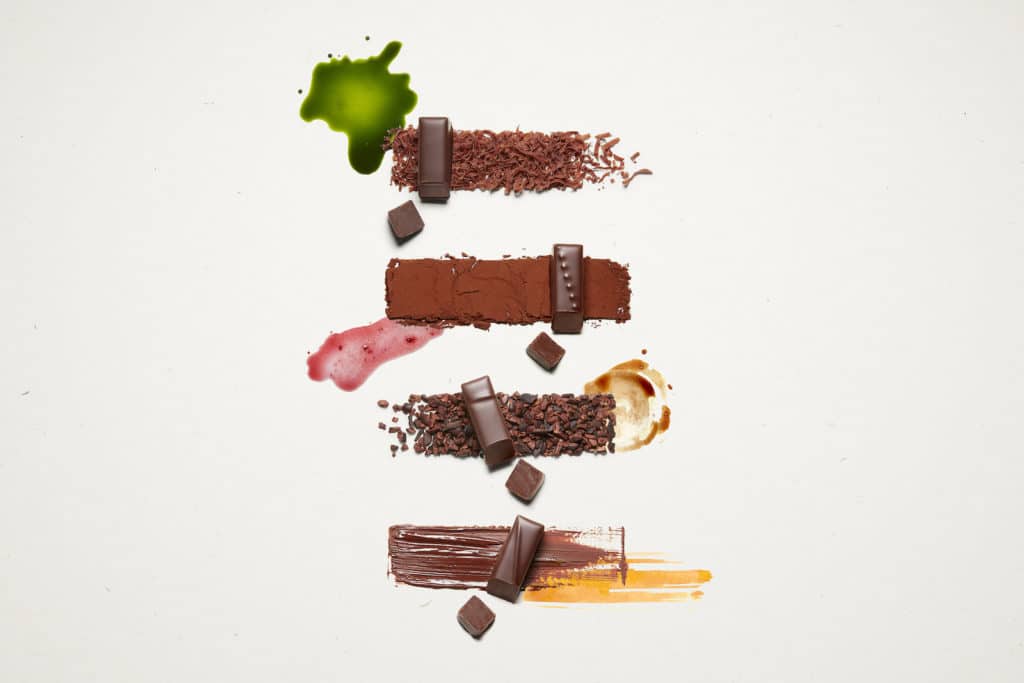 This is also the case for La Maison Lenôtre, which unveiled its 'Jardin Nature' for Easter, made up of traditional eggs, a vegan chocolate tree and a plant-based dessert.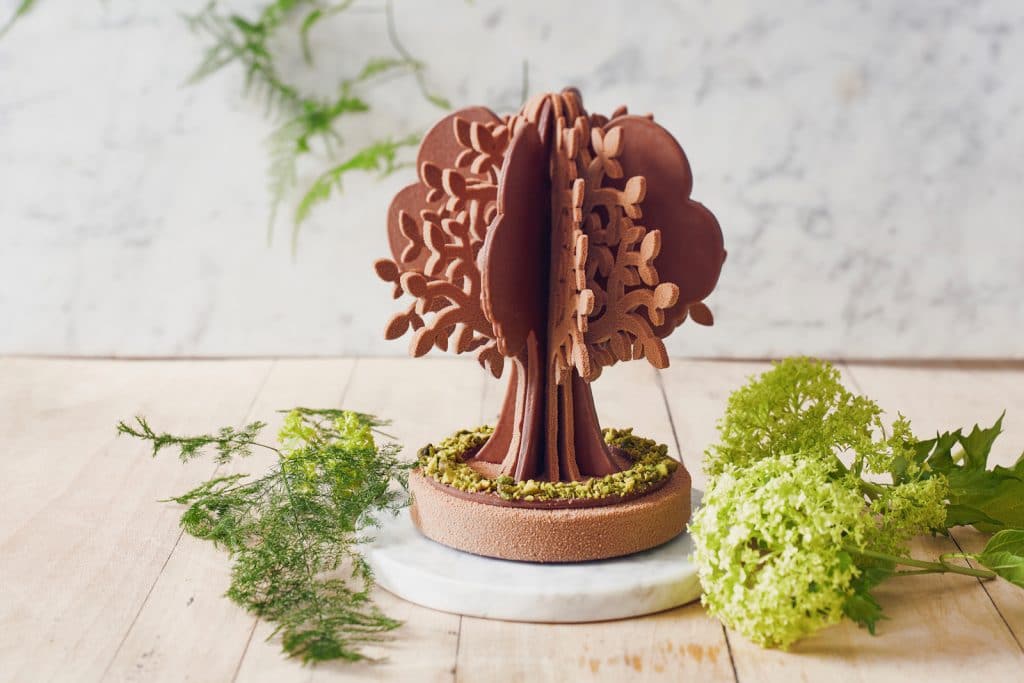 And we also remember that in 2020, Pierre Hermé signed two plant-based chocolate pastries, in collaboration with La Maison du Chocolat. Good news: Rose des Sables and Fleur de Cassis are back in force in 2021, in an even more gourmet format!
Brands are developing their consumer ranges
Today, plant-based chocolate is no longer the sole prerogative of pastry Chefs. Historic brands and others less well known are diversifying their offer to the general public, offering new high-quality selections.
This is the case with Dardenne which offers organic and fair trade chocolates including a 100% plant-based range.
Maison Michel Cluizel also offers organic and vegan sweets. Tablets, black tiles, mendiants, orangettes and almond crumbs are part of the 100% plant-based offer that can be found in stores.
Ara Chocolat is an artisanal chocolate factory. In the workshop boutique of the 10th arrondissement, you can find a selection of 100% plant-based and organic chocolates and small candies.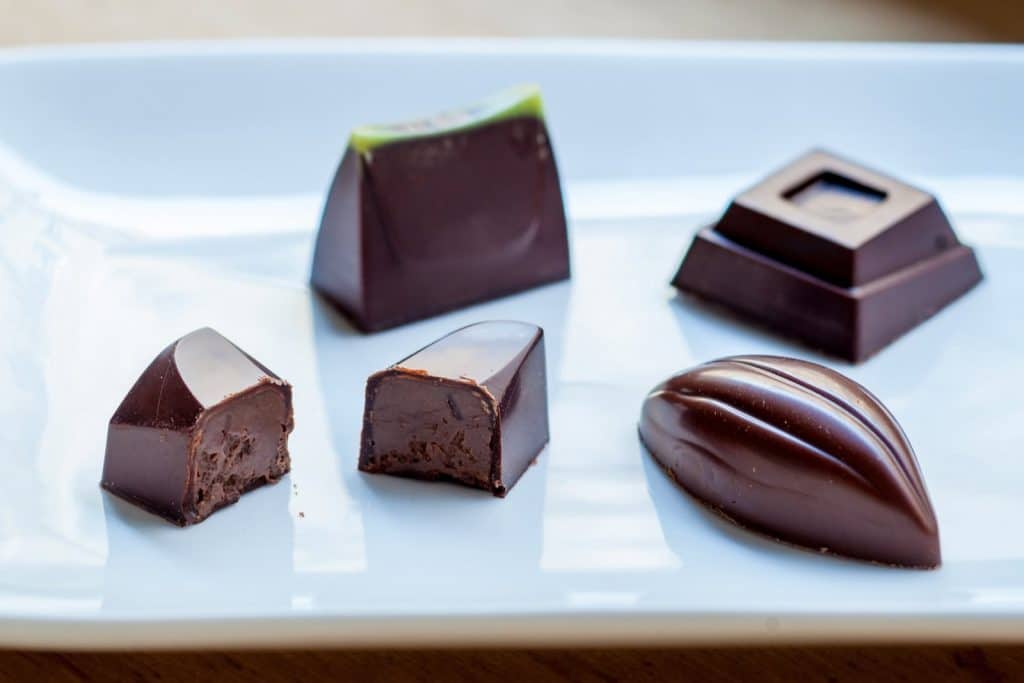 Damyel is an innovative brand that offers a selection of bite-sized chocolates, bars and plant-based desugar sweets. The chocolates are made in the refined and gourmet decor of their workshop in Paris.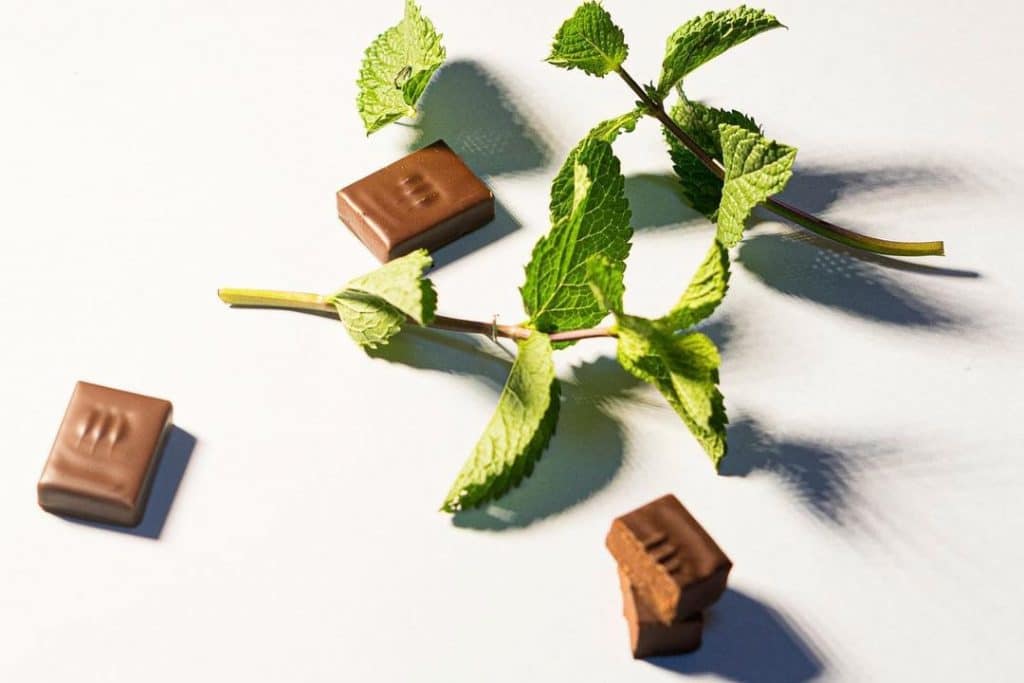 The Kaoka brand, for its part, offers a wide range of aromatic tablets, which meet the expectations of consumers, available exclusively in organic stores. The choice of this distribution channel is consistent with the desire to address distributors and consumers committed to respecting nature and mankind. For spring, Kaoka is launching 2 new organic and fair trade chocolate bars from Peru, 85% and 100%, with powerful and fruity aromas.
Frédéric Marr is one of the few French chocolatiers to work from the cocoa bean. With Rrraw, he invites us to discover the power of raw cocoa in his Parisian workshop boutique. By banning roasting, cooking and refined sugars, he has adopted an approach that aims to be respectful of cocoa, and thus allows it to express the full force of its aroma.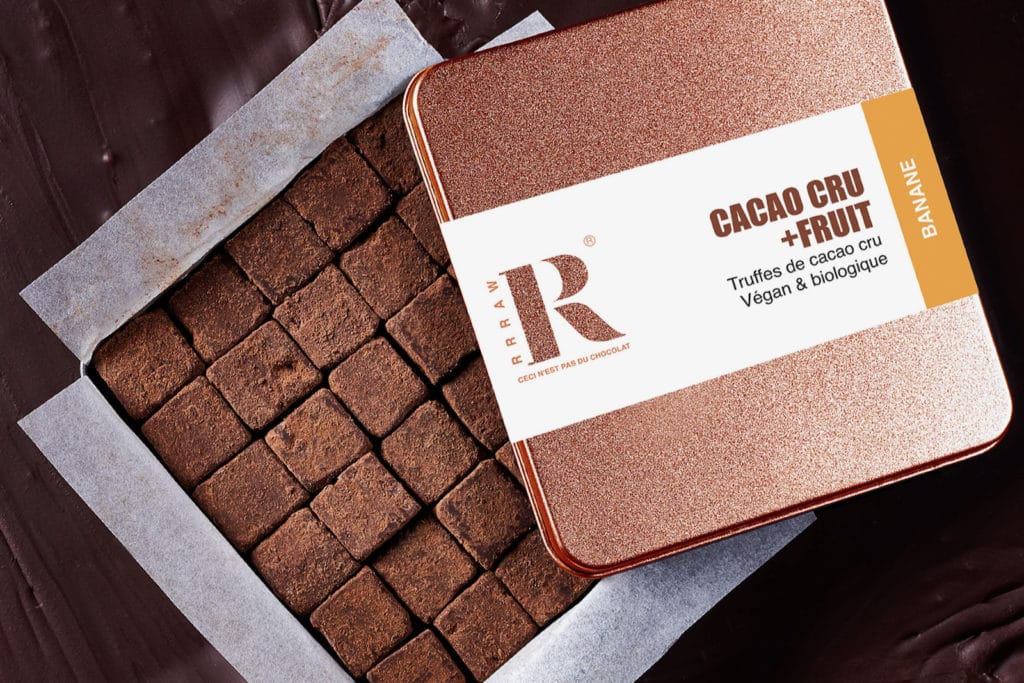 When Pastry Chefs explore plant-based chocolate
For pastry Chefs, chocolate is a source of inspiration and plant-based pastry, a great playground.
The versatility of chocolate makes it an ideal medium for the expression of culinary creativity. It is thus the keystone of many specialties and opens the field of possibilities for pastry professionals.
At Valrhona, the new Amatika grand cru vegan chocolate is making Pastry Chefs happy. Chef Frédéric Bau has collaborated with Pierre Hermé to explore the world of plants and develop the concept of "reasoned gluttony".
Daniel Becker created Linnolat, an innovative and eco-responsible plant-based cover brand. By transforming dried fruits, he enhances the by-products of high-end oil mills and opens up a world of possibilities in pastry and chocolate making. Linnolat, which comes in several flavours (hazelnut, coconut, white sesame, coffee and pistachio), can be work like a traditional chocolate and was quickly adopted by Chefs, such as Nina Metayer (Café Pouchkine), Pascal Barbot (L'Astrance), Bérénice Leconte (VG Pâtisserie) or Fabien Deal (KKO Concept).
On Barry Callebaut's side, the brand recently announced the creation of Plant Craft, a range of products for plant-based pastry including cocoa, decorations, chocolates… and in particular a plant-based alternative to milk chocolate: M_lk Chocolate.
Cacao Barry's Ambassadors Chefs are not left out. They try their hand at plant-based pastry making in a completely new approach based on an innovative concept called "Pâtisserie & Anthropologie" which proposes inspirational universes and recipes highlighting new societal issues. A concept that we have not finished hearing about!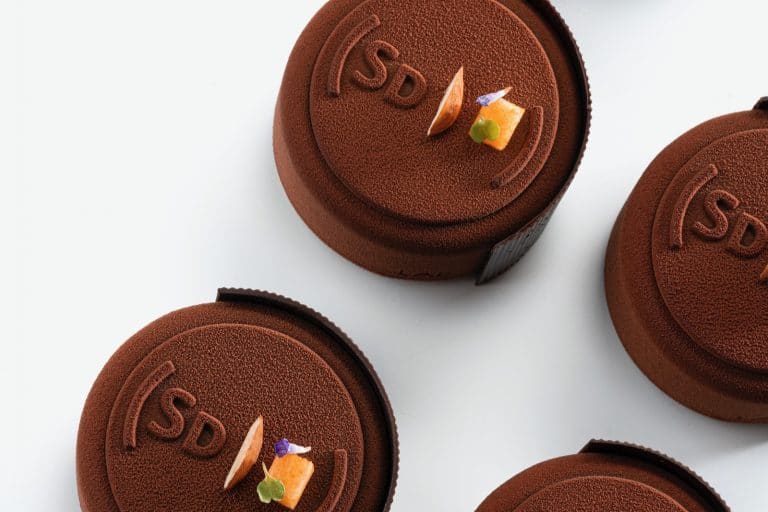 The growing consumer demand, combined with the boldness of chocolate makers, is pushing this new black gold to open up its palette of flavours. The creativity of the pastry Chefs and their use of our good chocolate, allows them to offer us crazy sweets and brings us out of the 'black, milk, white' trio, to enter a new era of chocolate, with countless varieties and endless possibilities.
Our selection of chocolates for everyone!
At Michel Cluizel, we recommend the Mokaya 66% organic dark plantation chocolate bar.
At Rrraw, our favourite goes for the trio of raw chocolate bars, the raw chocolate cubes with hazelnut vanilla and the Cannabliss, these raw chocolate cubes with Breton hemp.
At Kaoka, we recommend the dark chocolate and coconut bar or the 90% dark chocolate bar for purists!
Our Valrhona selection turns to the Grands Crus dark chocolate tasting box: Guanaja & Abinao. For pastry Chefs, Manjari 64% black cocoa beans will bring freshness to your desserts.
At Cacao Barry, we recommend the 70% dark couverture chocolate, Ocoa and Callebaut Select 53.8% dark chocolate for pastry Chefs.
* Nahuatl, whose name probably derives from the word "nāhuatlahtōlli"; Mexican is a macro-language of the Uto-Aztec family
Translated by Malvika Kathpal
---
You are a Pastry Chef and want to learn more about how to work with plant-based chocolate? Join the professionals of the Institut V Club.