Complementary backgrounds
After training in human resources management, Eline worked for a while in the training sector before moving into the catering business. Her health led her to change her lifestyle and to take an interest in naturopathy. For a year, she travelled to New Zealand and Asia from where she returned as a vegetarian. On her return, she created her structure "Food2Naturel", which offers a culinary service for individuals. At the same time, she applied for a job at Café Pinson, where she began as a waitress before taking up the position of Manager.
Yann, a Chef in traditional cuisine for twenty years, changed his diet in 2012. He then gradually specialised in plant-based cuisine and created his own business, Cuisin'Etik, in 2016. He also made a few extra jobs, including one that brought him to Café Pinson where he met Eline.
Together, they are redesigning the menu and trying to bring a new dynamic to the restaurant. From this common professional experience was born the desire to join forces and for Eline to join the Cuisin'Etik adventure.
The rebirth of Cuisin'Etik
Each of them bringing their own strengths to the project, Cuisin'Etik was reborn with a new dynamic.
Eline and Yann have since stopped working at Café Pinson and are completing their respective careers. Eline is preparing to take the CAP in pastry making. As for Yann, he completes his initial cooking training with a CAP in chocolate making.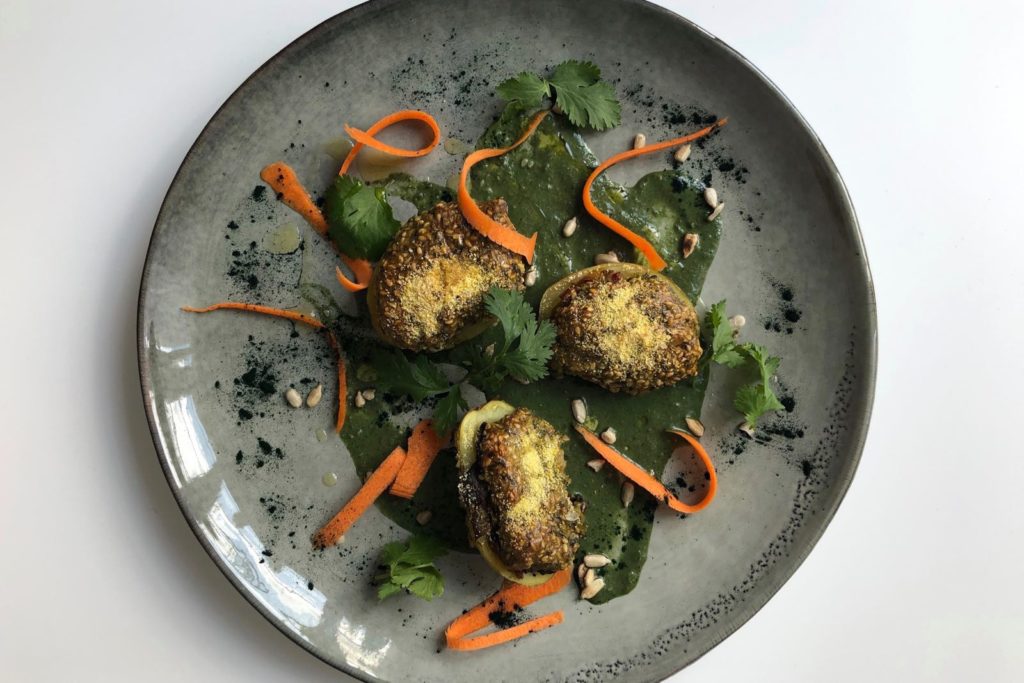 Cuisin'Etik's offer is now mainly oriented towards cooking workshops for professionals and individuals. Eline and Yann are also service providers for the 1.2.3 Veggie campaign of the AVF (Association Végétarienne de France) in which they offer tailor-made workshops in the Biocoop Dada store.
In their classes, Eline and Yann train participants in vegan cooking, with a complete menu from starter to dessert. But they also talk about the importance of shopping at the market, of addressing small local producers, of focusing on quality and seasonality, not forgetting waste management, a subject dear to the two partners.
In the workshops, Yann is the technician. He teaches cooking techniques. Eline popularises the discourse and culinary terms, in addition to bringing awareness of the nutritional aspect. The two of them complement each other and the duo work is appreciated by the participants.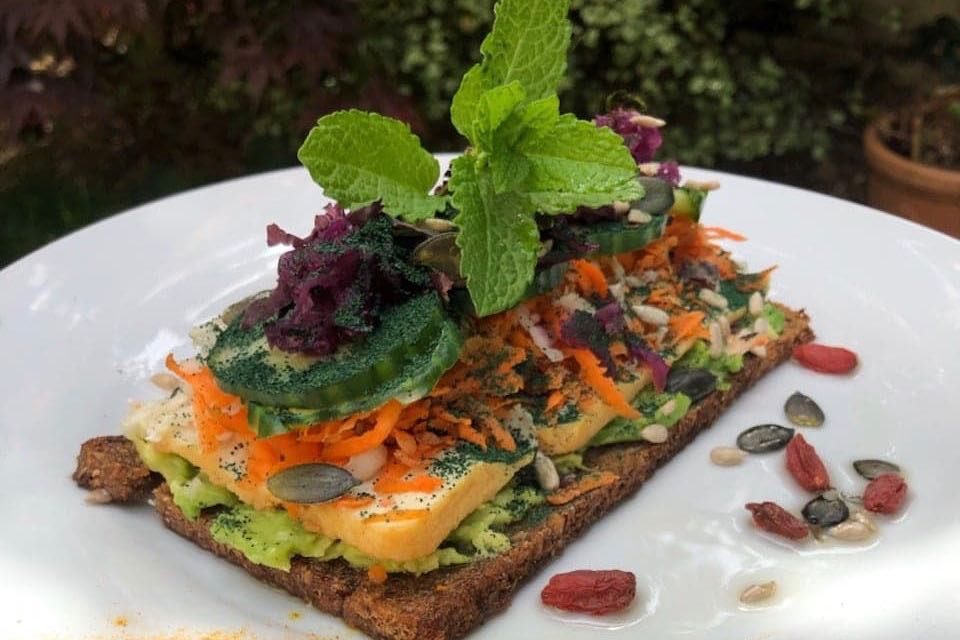 Projects for two, but not only …
Last September, Eline and Yann met for the first time at the Smmmile festival under the Cuisin'Etik brand, with a special street food stand. Building on collaborations like this one, which have allowed Cuisin'Etik to gain recognition, they now want to develop their own workshops to offer exclusive courses for catering professionals.
But beyond Cuisin'Etik, the two partners also wish to diversify their career paths by carrying out their own personal experiences. Because working independently makes it easier to find each other. For them, it is a question of bringing together their strengths around a variety of skills and thus offering a complete range of courses that is fully consistent with who they are and what they want to convey.
Translated by Malvika Kathpal