With its taste notes of candied fruit, licorice, undergrowth and lightly roasted balsamic vinegar, black garlic is an ideal condiment to enhance dishes.
Maison Boutarin, a family story
Maison Boutarin is a story of land, passion and commitment. A family story too, united like cloves tightly packed in the same head of garlic!
Since 2017, Maison Boutarin, run by Fanny and Stéphane Boutarin, offers black garlic in different forms.
Stéphane Boutarin has been producing garlic for 20 years now. If since his earliest childhood, he discovered the agricultural world alongside his grandfather and his father who were farmers, it was not until 2001 that he started his own business
In 2017, Fanny and Stéphane combined their know-how to serve the same desire, that of promoting garlic and rediscovering its multiple flavours.
Together, they produce different types of garlic including IGP * white garlic from Drôme, elephant garlic, purple garlic and black garlic. With the know-how of other craftsmen; they offer many creations and create new combinations of flavours such as black garlic with fruit or dark garlic chocolate, on sale on their online store and in their partner delicatessens.
Artisanal production for a variety of garlic
IGP * white garlic from Drôme is produced from Drôme varieties from Messidor and Messidrôme. It guarantees consumers compliance with very strict specifications. In cooking, it is possible to use IGP white garlic from Drôme in different ways: to eat raw, cut into strips or small pieces to accompany a salad, or cooked in a jacket.
Elephant garlic (Allium ampeloprasum), sometimes called oriental garlic, is the fruit of a cross between garlic and leek. Planted by hand in early October, it is then harvested by hand in early July. Its peculiarity is to produce a peduncle surmounted by a flower bud which, cut in May, will allow the garlic bulb to grow bigger. The cut stalk, called 'garlic flower', is marketed in May. Appreciated by Chefs to brighten up springtime dishes, elephant garlic flowers can be cooked a bit like asparagus.
Purple garlic (Allium sativum) is planted in October-November and harvested in early summer, in mid-June. Following the harvest, twenty days of drying minimum are necessary to obtain good conservation of this condiment. At the end of July-beginning of August, purple garlic can then be marketed. This variety, because produced in autumn, is early and resistant to cold, which allows good conservation over time. Its ivory-fleshed pods have a pronounced taste, ideal for intensely spicing up dishes.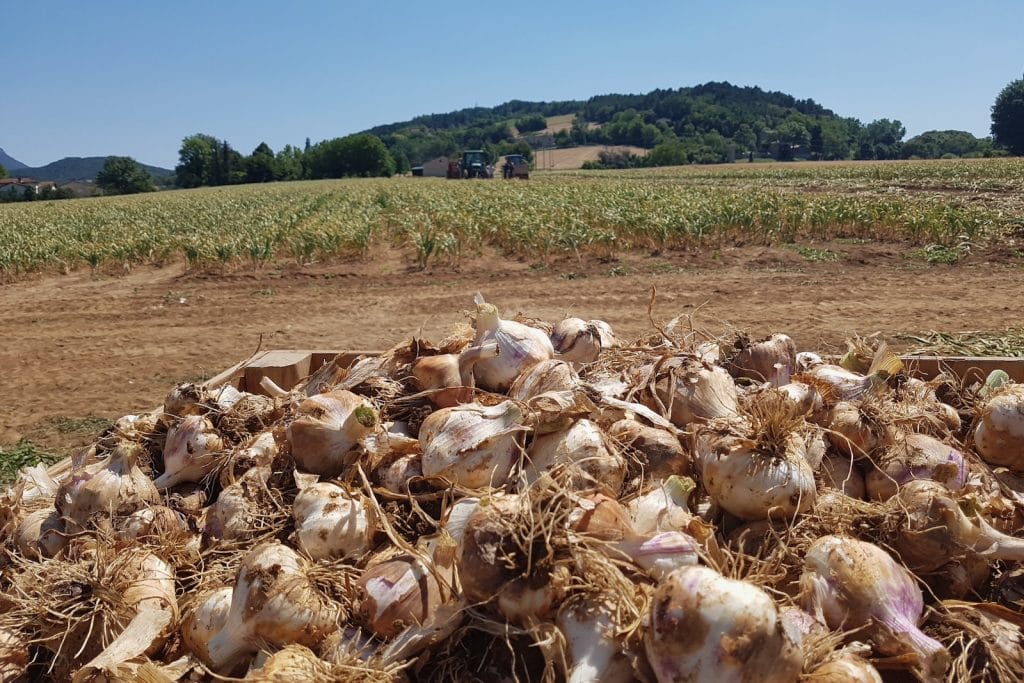 Black garlic, meanwhile, has been particularly popular since the 2000s in the Aomori region in northern Japan where it is mainly considered as a health food. In other words, it is a food whose composition has an active effect on the health of the consumer. If several methods exist to produce it, the Japanese manufacture is the most natural (because of no addition of moisture or other ingredients in the preparation (Editor's note)). According to legend, garlic is candied between 45 and 60 days in seawater previously drawn from the depths.
Stéphane and Fanny Boutarin were inspired by this Asian method to produce their black garlic because they did not want to alter the final product. To do so, they selected a naturally sweet variety: IGP white garlic from Drôme, cultivated on their land. The head, when placed whole in a low-temperature oven for 30 days, changes texture and taste. Since the Maillard reaction produces its effect in a humid environment, the cooked food then takes on a brown colour and produces new aromas. The sugar already present in the raw garlic will caramelize each clove, which will become melting. Once out of the oven, the black garlic will rest in order to release all its aromas and obtain a perfect taste balance. Black garlic has notes of licorice, balsamic vinegar or even undergrowth that go wonderfully with salty or sweet foods.
For the month of June 2021, La Maison Boutarin plans to launch an organic black garlic production that will enrich the existing range, always in a search for excellence.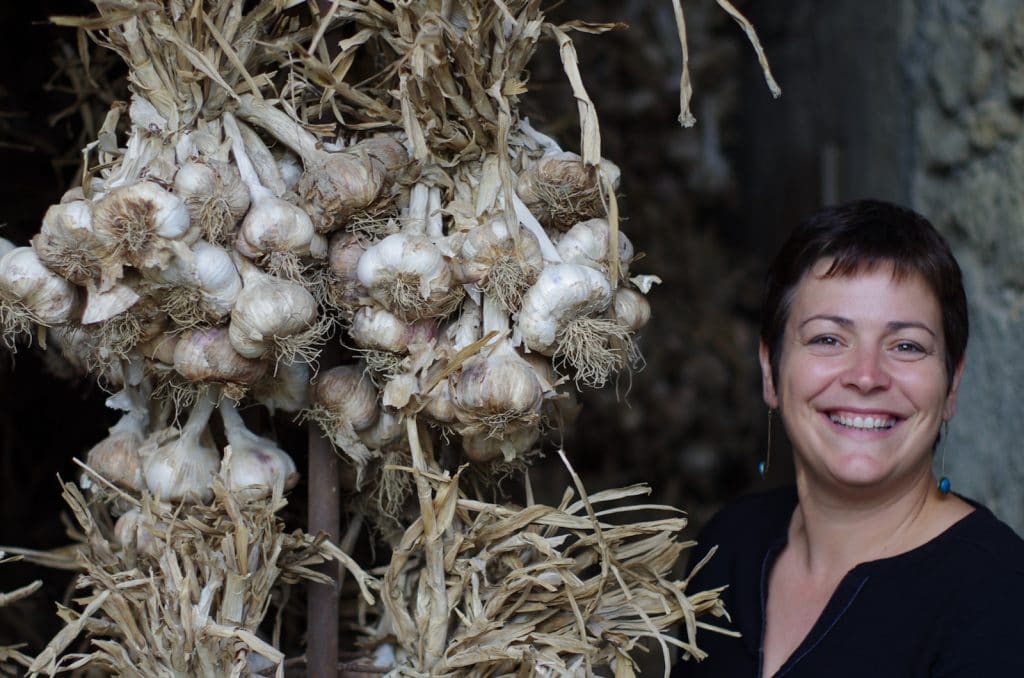 Black garlic in vegetable cooking
Since 2010, black garlic has become popular in the West. Sold in the form of a bulb, it is easy to add to preparations, it softens the bitterness of citrus fruits and gives flavour to dishes. Note that it is added only at the end of the preparation because it does not require to be cooked again.
Today, great restaurants and renowned chefs are discovering the still unknown flavours of garlic. Some starred Chefs have been using it since its arrival in France. This is the case of Chef Sébastien Bonnet, who has used it in a mille-feuille for the menu of his restaurant Le Kléber located in Drôme. This is also the case for Chef Adrien Zedda who works it at Culina Hortus, a gourmet vegetarian restaurant in Lyon.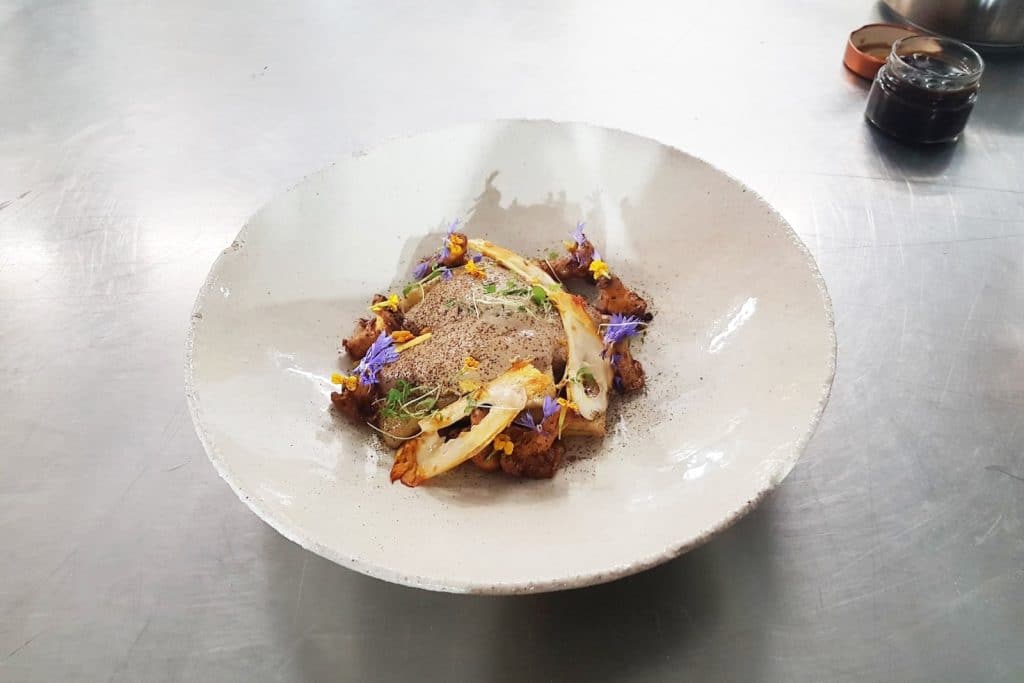 Black garlic also brings to plant-based cooking that little extra soul that makes all the difference and makes it possible to prepare different dishes.
The health benefits of black garlic
What is certain is that black garlic is a real source of minerals and trace elements. Rich in vitamins B1, B2 and B6, it is an ally against cholesterol and tension.
However, even if considered a superfood, the allicin molecule present in raw garlic can cause digestion problems, which black garlic does not. In addition, black garlic, more concentrated in anti-oxidants, could have beneficial effects in the fight against certain cancers, as explained by Professor Jin-Ichi Sasaki from Hirosaki University in Japan, who has been conducting research on the subject since 2003.
Whatever its condition, garlic remains a very useful ally in the kitchen. For those who know its virtues, the possibilities become numerous. Maison Boutarin reveals the full potential of this exceptional condiment thanks to top-of-the-range craftsmanship. Black garlic gives us the opportunity to be epicurean … with a capital A.
*IGP = Protected Geographical Indication
Translated by Malvika Kathpal