Vegetarian since her teenage years, Fanny has evolved in her life by listening to her values ​​and convictions. Her passion for cooking has led her to design her professional career in an atypical and resolutely modern way.
After several experiences in Parisian plant-based restaurants, Fanny wanted to create her personal project. And it was in autumn 2019 that she opened her restaurant The Friendly Kitchen, in the 11th arrondissement of Paris, with the desire to make people discover the diversity and refinement of plant-based food.
Comforting plant-based cuisine
Entering The Friendly Kitchen is to feel a soft and warm atmosphere. Not only is the place beautifully decorated, but the food is delicious.
The restaurant offers plant-based and gluten-free, organic and local cuisine, that changes with the seasons. But it is above all the gourmet and comforting dishes that make Fanny's culinary signature, which are particularly appreciated when coming to her 'house'.
The menu consists of five starters, three main courses and three desserts. For starters, you will find hummus with candied lemon or sweet potatoes, roasted beetroot with zaatar, a carrot velouté, and a plate of Jay&Joy 'cheeses'.
The dishes include ricotta conchiglie and spinach, five-flavoured tofu and sesame broccoli, and tagine-style quinoa risotto.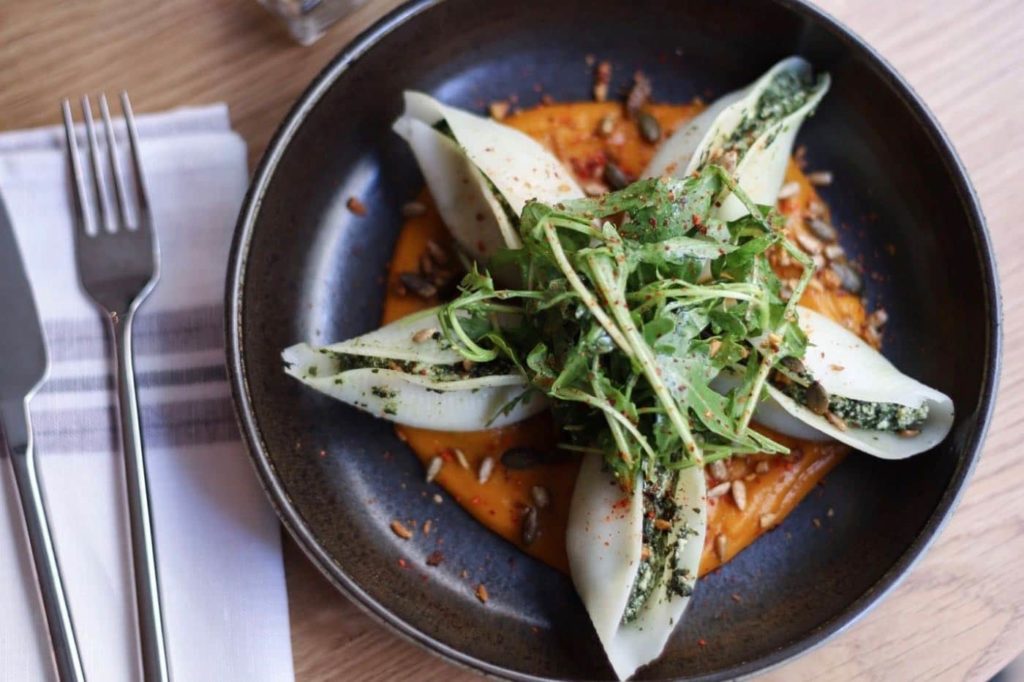 The desserts are just as delicious. Between the chocolate and tonka bean mi-cuit, the poached pear with golden spices and the exotic tiramisu, the choice can take a while!
Natural wines
As for drinks, the restaurant offers a selection of natural and biodynamic wines, craft beers and other organic drinks (with or without alcohol).
The wines were selected by Claire Brachet (Double Vin & Végétal). Oenological advisor and specialist in vegan wines, Claire has chosen natural wines (without added sulphites), full of character and in harmony with the restaurant's dishes.
The menu thus offers three white wines, four red wines, one sparkling wine and two champagnes. As the wines come from small winegrowers, they may change according to the seasons.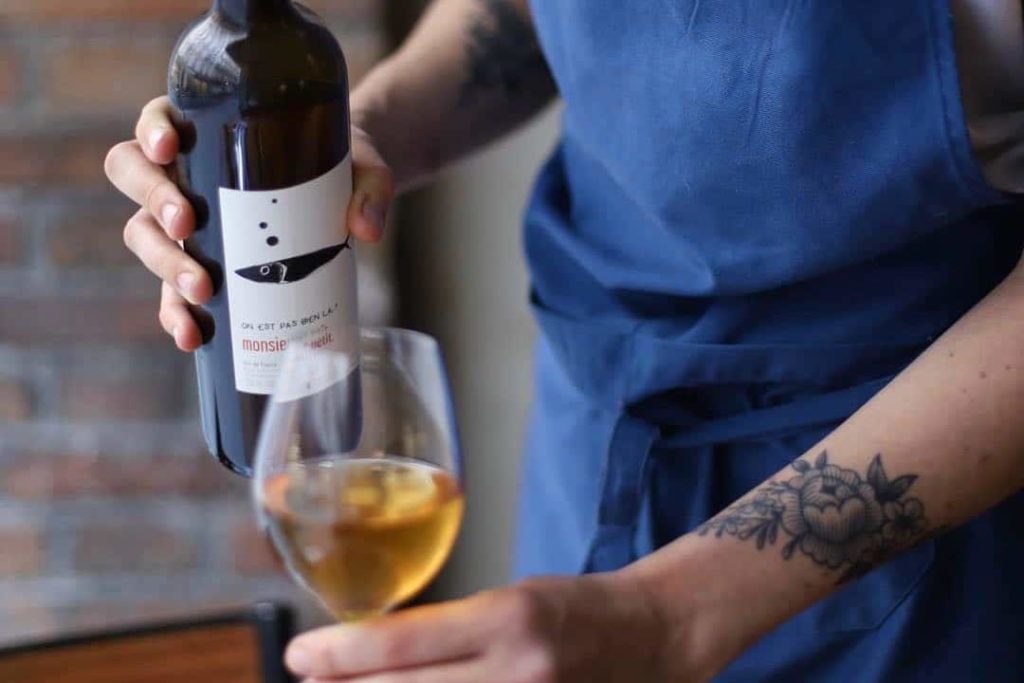 With The Friendly Kitchen, Fanny Mijon wishes to share her love of cooking in a friendly setting. Her comforting vegetal cuisine brings a special warmth to this talented young Chef. Above all, she makes a point of honour to match her cuisine to her values – a highly successful bet that can be felt right down to the plate.
Translated by Malvika Kathpal