The world of cider is in effervescence. It is living its revolution, driven by consumers' desire for new taste horizons, low alcohol products, natural and respectful of the Earth. Inspired by Eric Baron or Eric Bordelet, young and talented apple growers are setting up everywhere in France, Brittany, Normandy, the Basque Country, but also in Savoy, or in Gâtinais.
What is an author's cider?
Cider is a fermented drink made from apples or pears. We are not talking here about industrial cider with a very standardized taste, the banal companion of our crepes or galettes evenings. By 'author ciders', we mean signed ciders, with marked styles, imagined and created by apple winemakers. They are inspired by the world of wine and work with apples as winegrowers work with grapes.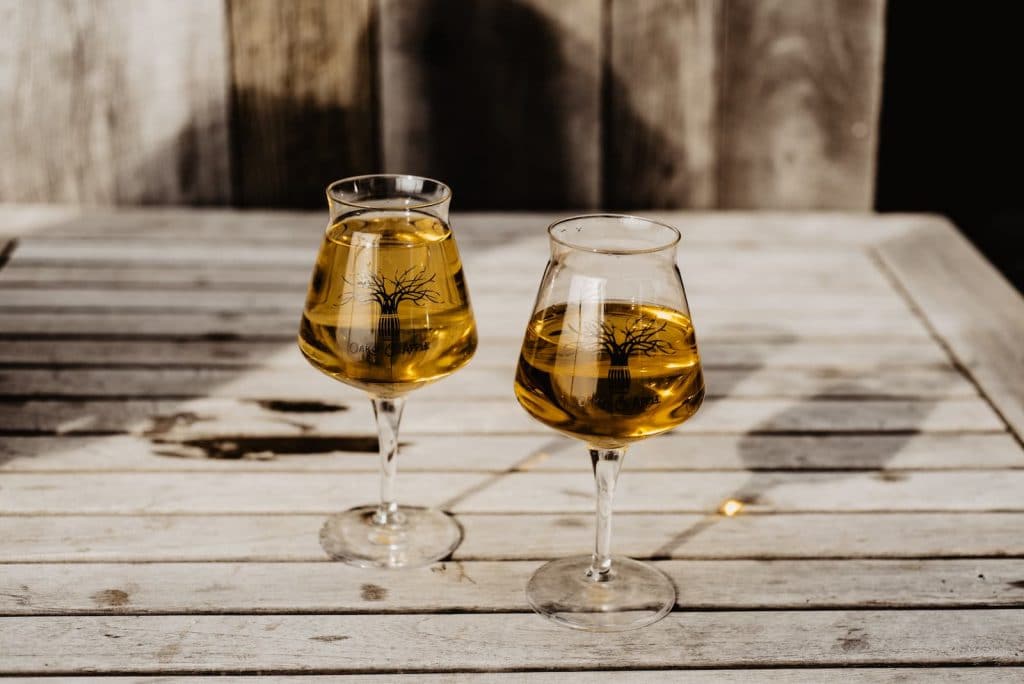 The author's cider worked like wine
Manual harvest of the fruits, fermentation in vats using indigenous yeasts, natural fermentation in the bottle, the author's cider processes are reminiscent of those of natural sparkling wines, or Pet'Nat. We also find the notion of vintage cuvées, but also of assembly, some cuvées being composed of dozens of varieties of apples, such as the Brut of Cyril Zangs, which has 69 varieties. While other cuvées are made of a single and unique variety, such as La Distellerie du Gorvell and its mono-varietal Guillevic cuvée.
These winemakers also make their ciders like great wines and sometimes choose to work certain vintages in oak barrels, which then gain in aromatic complexity and texture. Let us quote Champêtre by Julien Thurel, or Carpe Diem, Eric Baron's prestige cuvée, aged in wood between 6 to 8 months.
Some of these ciders benefit from being tasted in their youth, we appreciate their freshness and fruitiness. Others, on the other hand, like certain wines, benefit from being forgotten for a few years in the cellar.
These complex and aromatic cuvées, structured, with marked tannins, gain in breadth and depth, their aromas evolve and become richer. The Nérios cuvée, from Domaine Johanna Cécillon, which has a cellaring capacity of over 10 years, sees its vigorous tannins soften over time, while its notes of caramel evolve towards notes of undergrowth, leather…
Winegrowers, apple winemakers… this expression, which is the signature of the Johanna Cécillon estate, is perfectly suited to these author ciders.
Respectful of nature, the author's cider expresses a terroir
These apple growers also have in common respect for the Earth. They work organically or biodynamically. They listen to nature and to the seasons, they live to the rhythm of their orchard meadows and pamper their trees and their fruits. Their vintages are often natural, or with minimal doses of sulphur, the objective being to let their terroirs express themselves as well as possible.
Because they are committed to producing vintages that reflect the richness of these terroirs. Thus Antoine Marois, who works a lot on this notion, has identified six of them. He produces as many cuvées, one marked by power, another by extreme finesse, another again by minerality… Six cuvées for six expressions of terroir.
Cider renews the pairings of our gourmet tables
The result is gastronomic cuvées, infinitely varied and complex. Some are marked by liveliness and freshness, others by roundness, still others by power, some are tannic, and others finally, give pride of place to fruit and sweetness, these are the soft ciders. So many sensory perspectives, so many richnesses in the agreements, so many surprises for the taste buds.
Antoine Marois' La Roche cuvée, a powerful cider with complex notes of undergrowth, responds wonderfully to the distinguished power of the porcini mushroom. The tension, liveliness and saline notes of the Free Cider Des Bouteilles à l'Amère cuvée call for an entry with an umami flavour, based on seaweed. It also goes well with a vegetable, creamy and soft cheese, with notes of hazelnut, of the "goat" type. The notes of candied fruit, vanilla and caramel from Johanna Cécillon's Nantosuelta cuvée go well with a tarte tatin, or even with vanilla frozen desserts. As for the vintage Poiré Granit Grand Cru from Eric Bordelet, it is ideal as an aperitif, while the taste buds are still virgin and able to appreciate all its complexity and precision.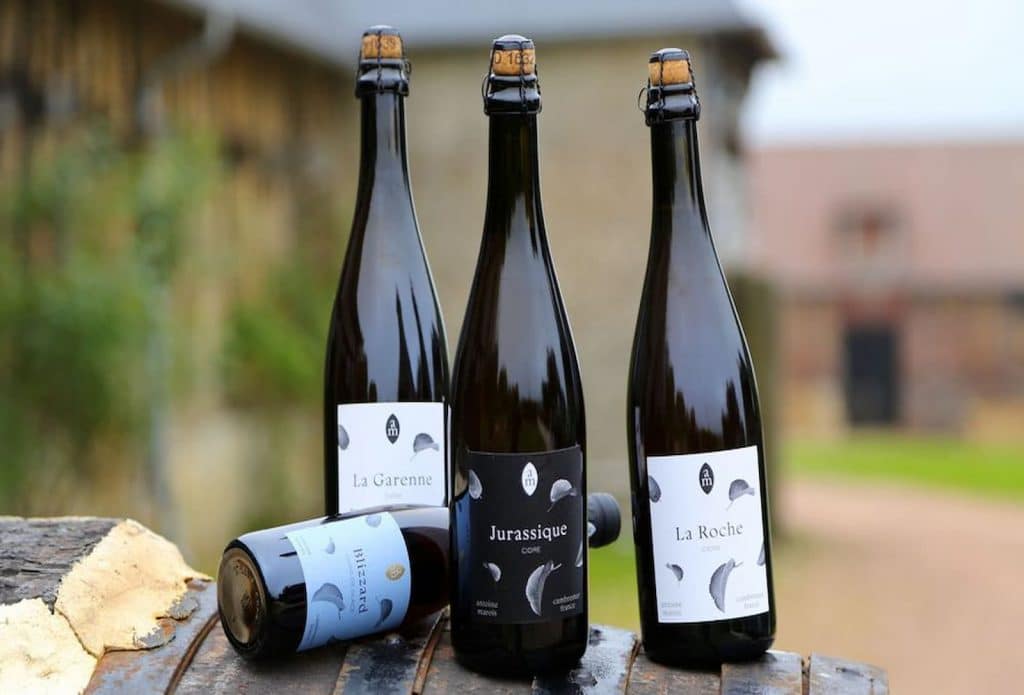 Damien Lemasson, Jérôme Forget, Etienne Leroy, Florence Loisel, Benoit Lesuffleur, Coat Albret … the list is not exhaustive, but these talented winegrowers should also be known and followed!
Translated by Malvika Kathpal