Alongside Romain Meder, Chef Alain Ducasse is launching his new restaurant Sapid, with a plant-based and sustainable feel.
After the concept of Naturaliste, imagined alongside Nicolas Camart and Chef Romain Meder, the commitments of Maison Ducasse are back in a new and contemporary form, turned towards a healthy, ethical and digital cuisine.
A digitalized culinary experience
Born in the kitchens of the restaurant Aux Lyonnais, Naturaliste takes place in the heart of Paris under the name Sapid.
The establishment offers a digital experience since when we enter Sapid, we are invited to place an order on one of the two available terminals. There is no table service, nor sales at the counter. But the staff is present to guide us and to bring us the meal at the table.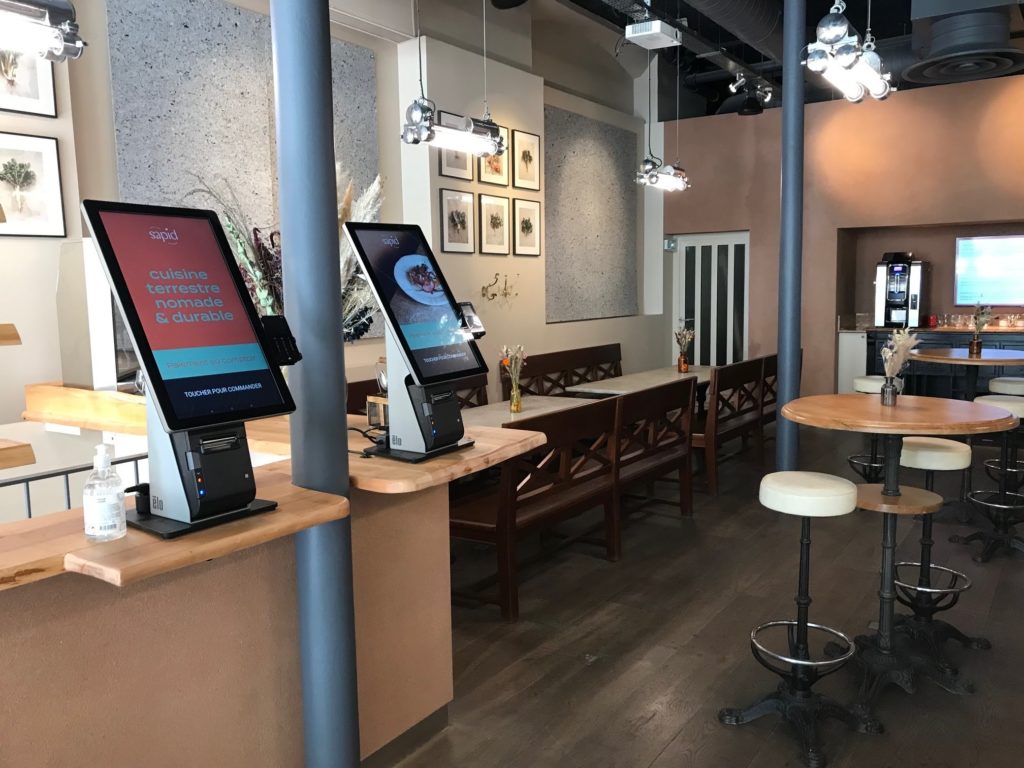 An earthy, nomadic and sustainable cuisine
At Sapid, the cuisine is creative and natural. Vegetables and cereals are the mainstay of the menu. A cuisine that appeals to the greatest number of people, with attention paid to the quality of the products.
"I buy from the same local producers as I do for our top restaurants. Then, of course, there are adjustments to be made to the recipes, but it is the search for the best that drives us", Romain Meder.
At Sapid, the commitments are clear: the majority of the ingredients are plant-based… or almost, since the few animal proteins, in this case fish, are only used as seasoning.
The Chef has also favored recycled materials to provide a contemporary, ethical and elegant setting. Large school refectory tables allow diners to share a meal at the same table, sitting on communal benches. At the entrance, the pantry, visible from the street, stores fruits and vegetables that can be observed both inside and outside.
The taste of a healthy and committed cuisine
At Sapid, we find of course the naturalist signature of Chef Ducasse. A cuisine mainly focused on vegetables, accompanied by cereals and seasoned with marine proteins. A lively cuisine of fresh products with original flavors, with dishes that are both healthy and tasty, limiting salt, fat and refined sugar.
The products are sourced with a selection of the best ingredients, chosen in the heart of their respective season in their region of choice. We work hand in hand with producers, market gardeners, farmers, seafood artisans, etc., all of whom are committed to a careful and sustainable culture.
Precision cooking that uses professional know-how and techniques: from dehydration to fermentation, not forgetting perfect cooking and the right combination to better reveal the asperity of the products and their character.
A menu as close to the plant as possible
For starters, we'll let ourselves be tempted by the roasted eggplant, mustabal, walnut and basil. For the main course, we choose between steamed carrots, lentil bolognese, toum, or refreshed quinoa, summer vegetables, peppers crushed with paprika. For dessert, poached yellow peaches, hemp tofu, beer will face the figs "au naturel", peppers drop, scamorza.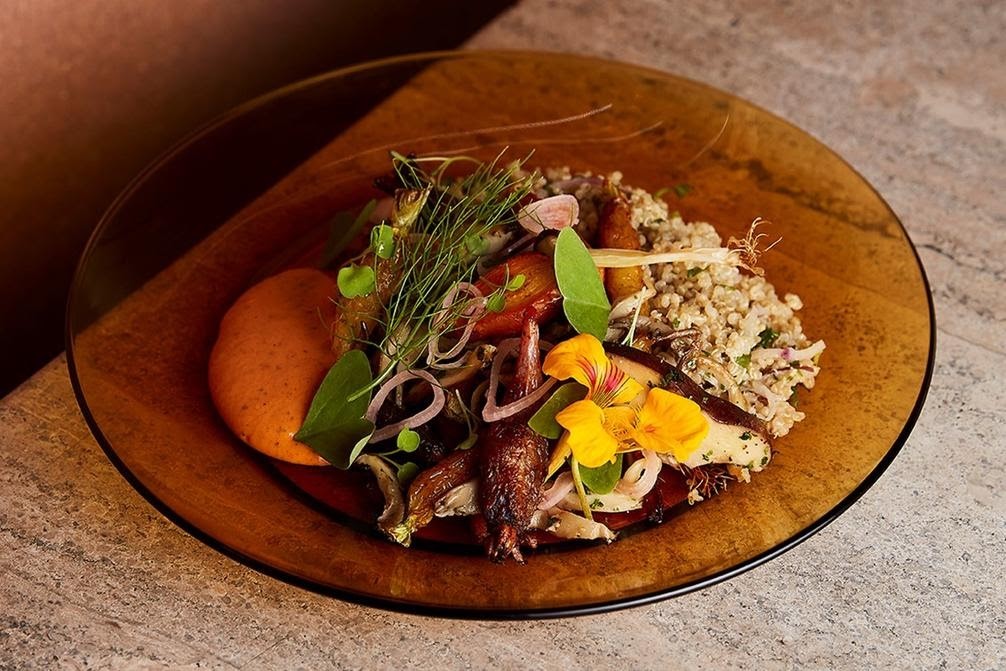 ---
Learn more :
Sapid – 54, rue de Paradis, 75010 Paris