The story of a Samurai
Ronin is a warrior who leaves alone, without a master, lost in a new life without landmarks. This freedom he his given will lead him to what he has never been able to do before: achieve his ideal.
This is the story of Charles Mélisson, who, by taking an interest in the cuisine of yesterday, ended up taking an interest in the cuisine of tomorrow.
After two years of work, he opened his gastronomic plant-based restaurant in the heart of the city of Angers, and with Anne-Claire, his partner launched this audacious bet to win the stars.
A 100% plant-based gourmet menu
The restaurant offers a unique discovery menu, consisting of nine courses in the evening. The menu changes twice a month, varying with the seasons.
The story begins with the spring with marinated Chioggia beetroot and Asian chilli cream, candied ginger and pea sprouts, followed by a 100% mushroom brioche croque monsieur, worked in all its variations, and a Chinese ravioli with caramelised tofu, mousseline of celery cooked in spelt milk, spelt juice emulsion, celery and fleur de sel.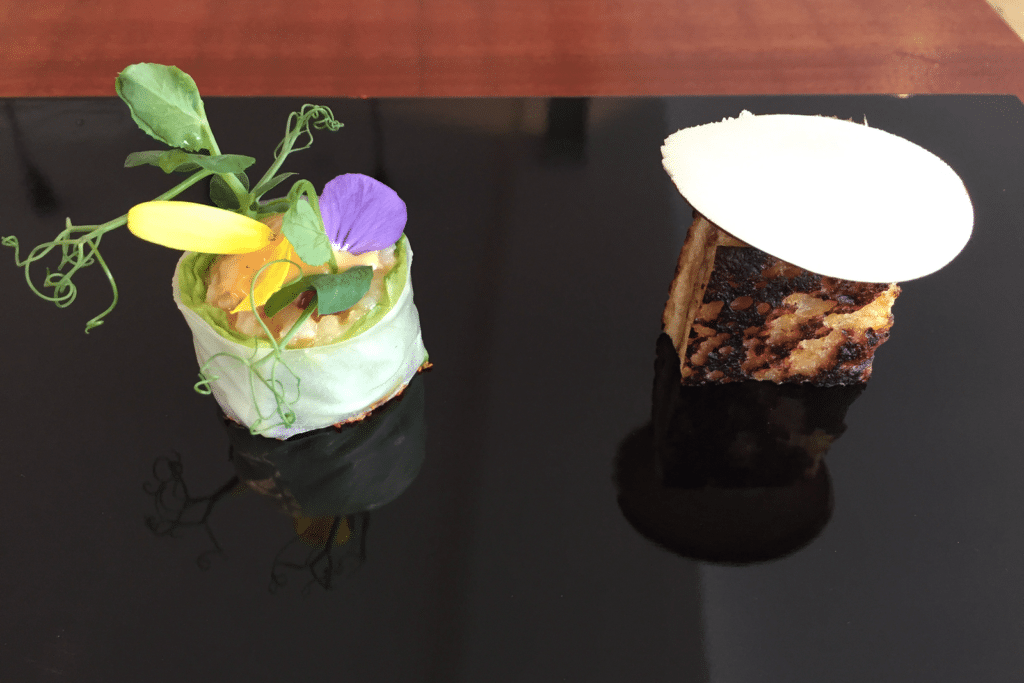 The story continues with five dishes, both sweet and tangy:
Roasted cauliflower with skin, onion crumbs, Indian spices, fresh vegetable cheese with two peppers.
Roasted polenta, mayonnaise, vegetable ravigote, iodized sprouts, Sorrento lemon zest.
Grilled and raw candied vegetables, wasabina leaf, vitelotte, green and purple radishes, vegetable broth with sherry vinegar, Espelette pepper, vegetable butter, brown mushrooms.
Roasted seitan with hazelnut butter, azuki beans, Sri Lankan-inspired peanut sauce, jasmine flower, coconut emulsion.
Black soil and Jerusalem artichoke in the fatty sauce.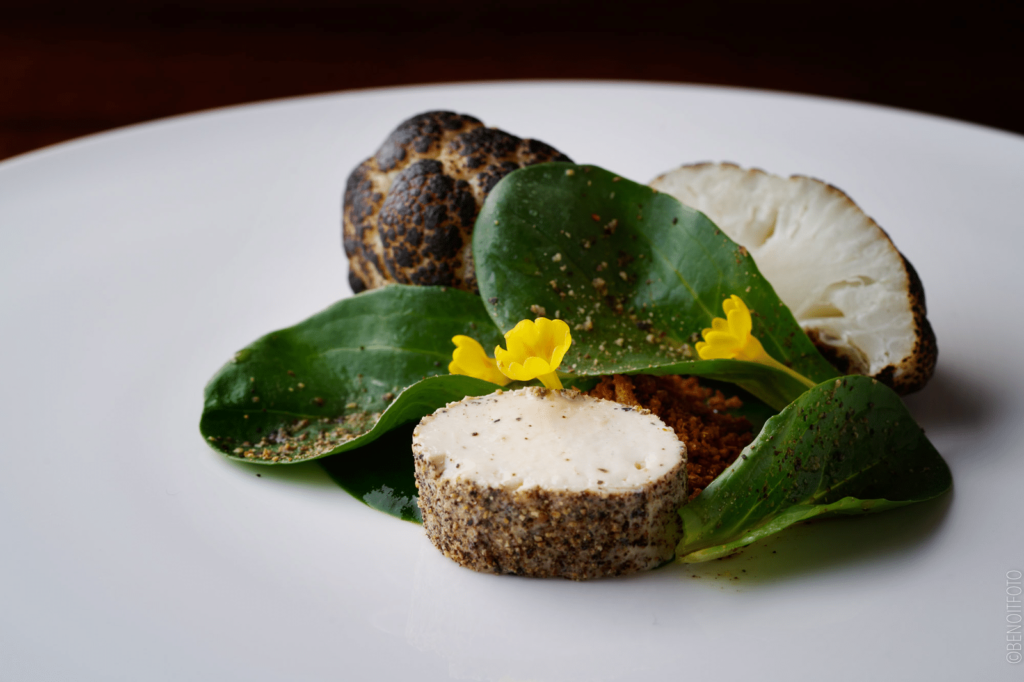 The story ends with fine and light desserts, around a bitter chocolate and puffed rice, then a granny sorbet, with cider and buckwheat.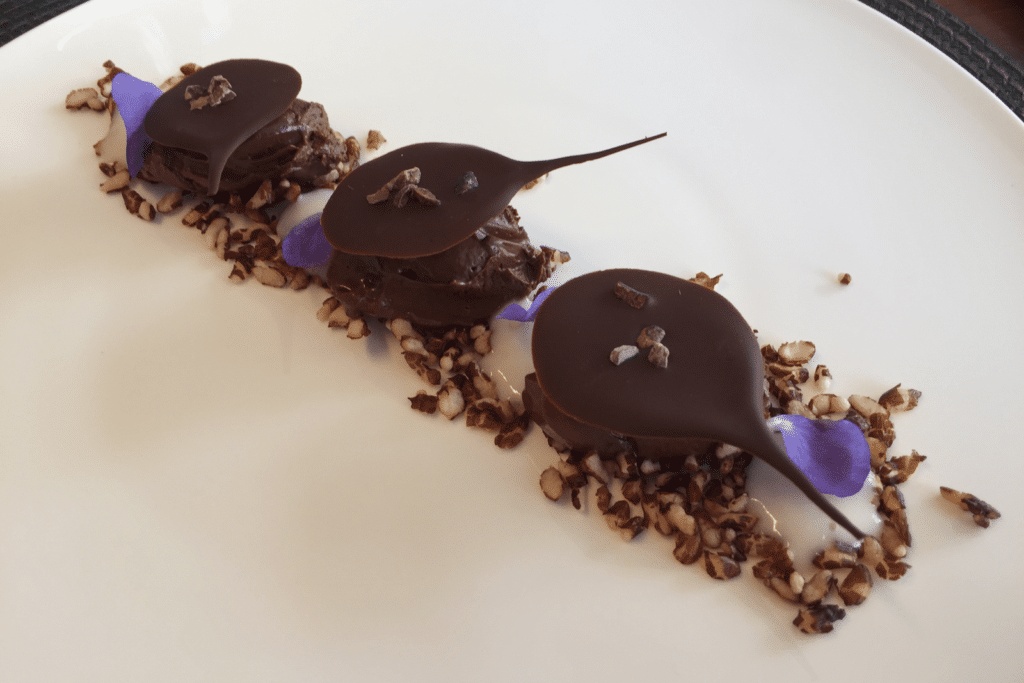 The wine list, built in line with the menu, proposes organic, biodynamic or natural wines, and echoes the Loire Valley wine region. A food and tea pairing can also be proposed.
Through this menu, the Chef offers us original compositions with multiple associations. With straightforward and spicy flavours of French and Asian inspiration, he invites us to a disconcerting experience where the reference are no longer here, for a surprising result.
A responsible approach
At Ronin, offering a responsible approach is important. This is why the restaurant pays particular attention to the products used. While favouring bulk purchases and sourcing from organic stores or from local producers, the restaurant also makes sure to limit waste and treat it with organic compost.
Respecting nature also means respecting people. Charles and Anne-Claire are very attached to the human dimension. The restaurant, therefore, offers few tables, to make the exchange more pleasant, and highlights artists of the region in a game of light and shadow.
The cuisine of tomorrow
Ronin is like his Chef, who above all wants to break the codes to offer a different gastronomic cuisine, which is elegant and refined. Charles offers progressive and idealistic cuisine. Using traditional techniques, he brings a touch of modernity to his dishes.
But it is also the question "how will we feed the world in the years to come?" that Charles and Anne-Claire wish to answer. Their conviction? That it is possible to create a luxurious plant-based gastronomic cuisine, respectful of nature and people.
Cuisine is already evolving without even realising it. For Charles, it is a question of seeing what it will become by looking at how it was before, seeing how it is now, and feeling how it could be tomorrow.
In short: a pinch of observation, a hint of intuition, a bit of daring… and a blank page to write a new story.
Translated by Malvika Kathpal