From Australia to France
Originally from Sydney, it was in France that Richard Hawke discovered pastry-making. After finishing his apprenticeship, he obtained his visa and left his country with the sweet dream of learning from the biggest names in French pastry. It was in Lyon that he decided to settle in and found a job there with Jérôme Languillier's team (World Champion, 2009).
With this experience, he gradually developed his skills and put them to good use in various structures in the Lyon region.
During these years of professional development, Richard met his wife, Amandine. They decide to settle in Haute-Loire. This is where the National Superior School of Pastry (ENSP) Alain Ducasse and Yves Thuries is located. Richard will be a teacher there.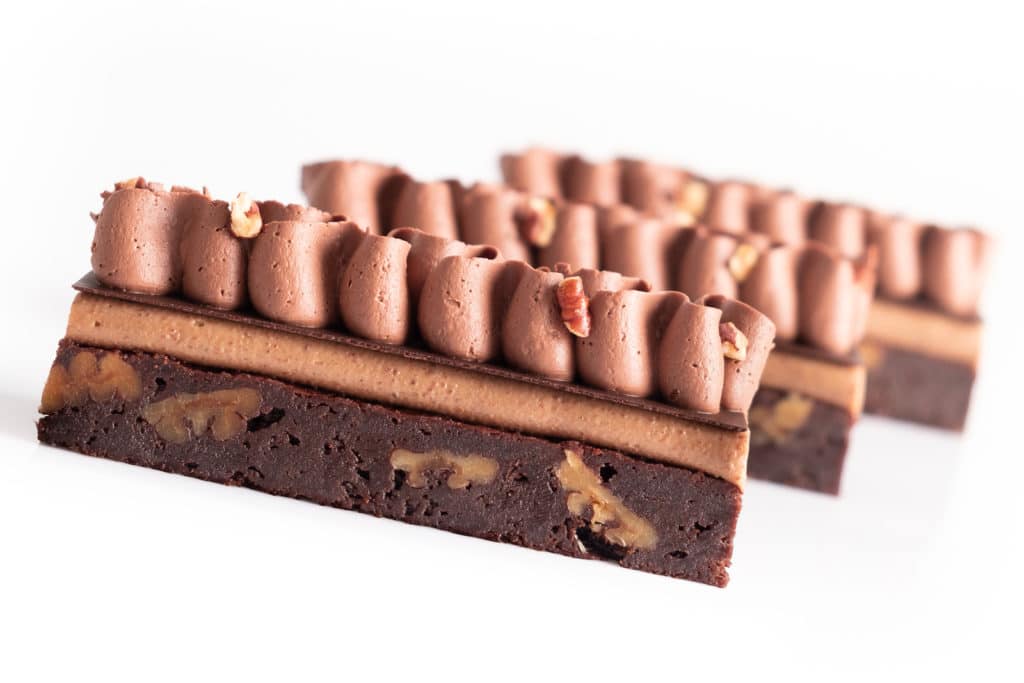 Passion and sharing
The ENSP is a meeting place for the big names in pastry making. The Chefs gather around professional events (Relais Desserts, MOF Chocolatiers Finals, Croquembouche Competition, etc.). It is also a place of education and Research & Development. Thus, these years at the ENSP allow Richard to meet many people and to deepen his know-how in all areas of the profession: chocolate making, sugar art, confectionery, desserts, pies, etc.
Richard specializes in teaching international students and chooses a pedagogy geared towards the learning of know-how and mastering technicality while instilling values ​​of rigour and perseverance.
For Richard, traditional pastry techniques are essential to creating high-level pastry, whatever style you choose.
Towards new horizons
After a period of professional consolidation, the Hawke family moved to Casablanca (Morocco). Richard received a professional opportunity that would open up new horizons for him. His challenge: opening a gluten-free pastry shop.
This was the first time Richard faced so many unknowns: business creation, cross-cultural management… It was above all for him the opportunity to discover a whole new aspect of his profession: allergen-free pastry. He had to review all his knowledge to understand "gluten-free", "lactose-free" and focus on a theme of the future: plant-based pastry.
Seeking balance
Richard became an expert in this field and was quickly asked to offer his first masterclasses. He then moved to Slovakia for two years, where he developed a local project at the same time as his international consulting offer.
He was very interested in plant-based pastry and because a plant product must be beautiful, good, and keep the cold, Richard worked in search of new and more sophisticated recipes. For several years, he has been collaborating with major brands (CapFruit, Weiss) to develop plant-based recipes adapted to the food industry.
Today, settled in France with his family, Richard could define his daily life in three words: research, travel and family. Just imagine him in his laboratory, in permanent creation, his wife and children tasting all of his recipes in progress – all under the rhythm of his travels abroad, allowing him to share and transmit his passion.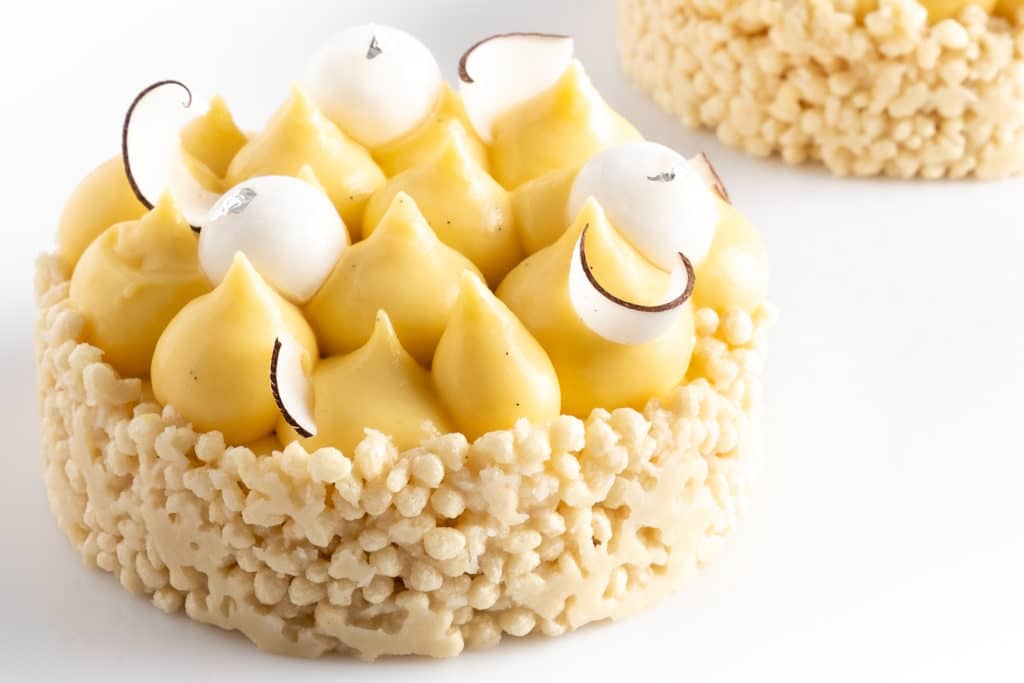 And because Richard does indeed like to pass on his knowledge, he is currently carrying out a writing project. His first book, 'Adapt', will be aimed at all professionals and will offer recipes on the theme of allergen-free pastry. Because it is important to give the choice to bake in different ways, this book invites us to open up to other universes to offer a wider choice.
The plant-based pastry is for Richard Hawke a pastry of the future, which adapts to new consumption patterns and deserves to be explored. It is a multi-faceted pastry, which opens up new horizons and which is made to satisfy the greatest number.
Translated by Malvika Kathpal