Jean-Christian, what are the main differences between a plant-based dish and a non-vegan dish?
There is no longer any difference, the only limits are the imagination of the cook. The textures of plant-based cuisine are created by the way the ingredients are worked and they are much more numerous than meat, fish and seafood. The taste is the same. In conventional cooking we tend to concentrate the taste by cooking, for example, meat-based stews for hours, not keeping any nutritional quality, only the taste counts, which is exactly the opposite of plant-based cuisine where my priority is the nutritional quality. The dressing of fresh produce and the colours of the micro-greens and fresh herbs that I use make all the difference. I am not trying to restore the look or taste of meat, it is all about going back to pure products.
Is there an ingredient that is more difficult to work with in a plant-based version?
No, not really, it's just different cooking techniques and timing. You often have to start your plant-based cooking the day before, by infusing ingredients for several hours, rehydrating dry products. I use dehydrators to concentrate the taste of certain ingredients and change their structure, work the temperatures of certain oils or fats to make them firm or liquid, use bacteria to ferment fresh products, all these techniques are used daily in my cooking and are an integral part of my cooking classes at Blue Lotus.
How can we help Chefs to know all the subtleties between the different plant options?
The first step would be to motivate them. The market for almond, rice, soya and other nut milk is booming, new products and new brands are constantly being created. We are still in a rather alternative market today and Vegan Chefs are not taken seriously. Today, in Europe and the United States, there is still no possibility to get a Chef's certificate without working with meat, fish and seafood.
I have personally approached the official schools, I have contacted the European Parliament, I have spoken to the international press, no one seems interested. The only thing that amused them was to see for the first time, a plant-based restaurant tickled the list of the best conventional restaurants and entered the list of the 500 best German restaurants, entered the Gault and Millau and refused its first star. Even an extension or an official Vegan Chef diploma after CAP does not interest them. It is education that forms; for me there is no other solution that holds up.
Why do you think Vegan Chefs are not put forward more?
In France, they are few, and the same goes for the rest of the world. I am the first French Vegan Chef to work and publish internationally. We are still only at the beginning of the vegan revolution. The people who run us, the Ministry of Health or the Ministry of Future Development ignore us completely. I tried to invite Nicolas Hulot to the Paris Veggie World in October 2017 and my request was completely ignored, as if we didn't exist, not even a negative response, nothing. The Ministry of Health should be accused of nutritional negligence. They are designated and paid to help us live better and healthier lives, and forbid for example our students to eat healthy home-cooked meals. The people who run us need to stop hiding behind a nutritional ignorance that is becoming shocking.
What would it take for mentalities to change?
More information, more examples. Look around you. What we have created to improve our everyday life is absolutely amazing. The only area where we have regressed is in the food sector. Is there anything more important than our health? I often remain speechless.
The cost of allergies and illnesses caused by eating dairy products, vegetables and fruits, meat and fish covered and fed with pesticides is monstrous. If the Ministry of Health started promoting fresh plant-based foods with a blanket ban on the use of pesticides, it would be a game-changer and help plant-based foods to regain their place.
A century ago we still had a small piece of meat and a lot of vegetables on our plates, today it's the opposite… why is nobody reacting?
How to encourage Top Chefs to take more interest in plants?
Alain Ducasse is for me a good example of the evolution of conventional cuisine towards plant-based cuisine. The same goes for Michel Bras who kindly offered me a recipe for my book. The future of great restaurants is linked to the evolution of plant-based cuisine. I just spent two months in Mexico City where Chefs do not leave their comfort zone. Mexico and Peru are for me two of the best sources of fruits, vegetables, nuts, plants and roots in the world, but Chefs stick to what I call the '5 T' menu, tacos, tortilla, tortas, tamales and tequila. Salicornia, for example, grows in Mexico where it is not consumed. Amaranth and Quinoa have a 7000-year history in Mexico and are consumed mainly in Europe and the United States. In June, I cooked vegan in the Hearst canteen in New York which houses the editorial offices of Elle, Cosmopolitan, Esquire (to name a few) and most of the 1,200 employees made a diversion to avoid being contaminated by my plant-based cuisine. "Sorry but this looks too healthy for me…".
To motivate the Chefs, let us also motivate the population. The press plays a very important role in motivating people. Journalist friends, get closer to Vegan Chefs… Please!
What advice would you give to Top Chefs?
To visit vegan fairs, to taste new products and ingredients, to open their kitchen doors to vegan colleagues, and to produce healthy dishes for a clientele increasingly fond of fresh plants. Even today, in many restaurants, the vegan customer has to be content with pasta, salad or side dishes. I think in the future, every restaurant will offer plant-based dishes to their customers. Vegan is not a religion. It would be a big mistake to isolate the vegan world from the conventional world. McDonald's has understood it. They now offer a veggie burger. This is the future of plant-based cuisine. In less than a century, the consumption of meat will have dropped dramatically. Our future, our survival, is in the plant world; and Chefs will slowly adapt to this new cuisine, I have no. doubt about it.
I also sincerely believe that if traditional gastronomy fairs invited Vegan Chefs, it would be beneficial for everyone. Partitioning Vegan chefs in vegan fairs does not advance plant-based cuisine. We are addressing customers who are already convinced and converted. We should be able to address traditional and conventional customers and give them the opportunity to taste our cuisine.
My young fellow Peruvian restaurateur from the Seitan Bistro de Lima restaurant, Santiago Santolalla, has just been contacted by the organizers of the largest culinary fair in Lima to present his cuisine for a month in the culinary fair restaurant. Santiago has done cooking courses in France, notably at the Paul Bocuse academy, and for me, he represents the future of plant-based cuisine in Latin America. When will we have the same opportunity in France?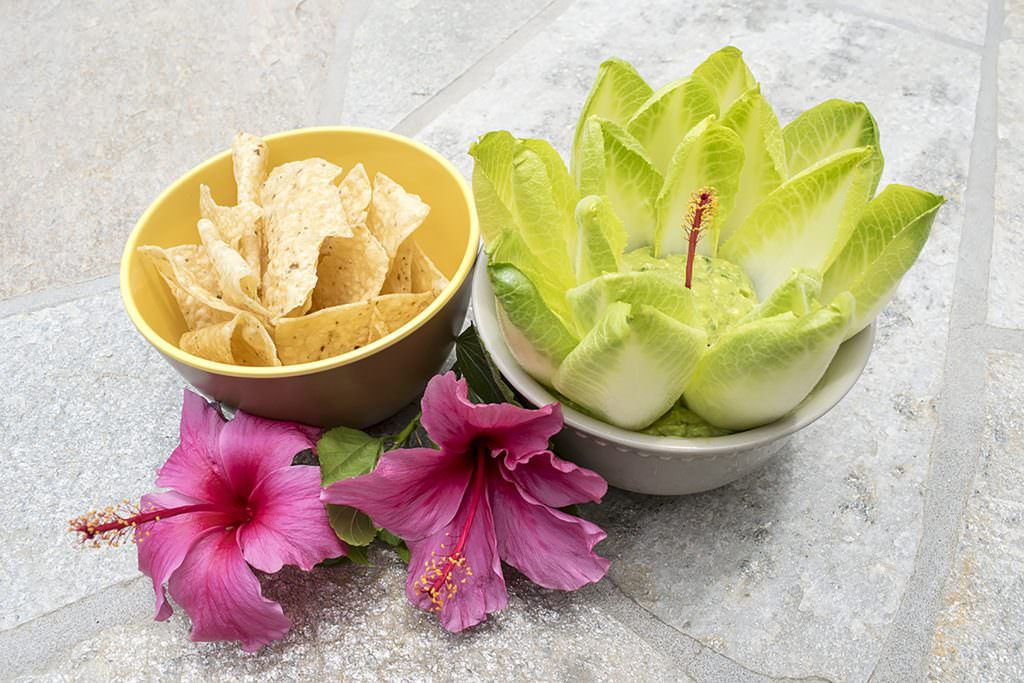 A big thank you to Jean-Christian for this exchange and his answers full of passion!
If you haven't already done so, don't forget to get "Végan : Le livre de cuisine végétalienne", available from Phaidon Editions for €39.95.
Translated by Malvika Kathpal