At the age of 21, Daniel Becker left Israel to live in France and fulfil his dream of working in the restaurant business. Thanks to a scholarship, he joined the Institut Paul Bocuse where he spent two years discovering new flavours.
Understanding the why
At the cooking school, young Chefs mainly learn the "what" and the "how". But it is the "why" that drives Daniel to want to understand how the techniques work and to explore the subjects that are close to his heart.
He is interested in the science of cooking and pays particular attention to the work of Hervé This, Harold McGee and David Chang.
During a trip to Peru, Daniel discovered the fermentation process of chocolate, creating what the Japanese call Umami (the 5th taste). His knowledge grew and created meaning. This search for new flavours motivates him in his quest for understanding and leads him to find treasures.
At the Bocuse Institute, Daniel enjoyed the theoretical courses the most and he developed a particular interest in the nutritional values ​​of foods. He notes in particular that with an average of 50% fat, dried fruits have characteristics similar to the cocoa bean.
Reflecting on this process, Daniel said to himself that it would suffice to de-oil the hazelnut and replace the fat with cocoa butter. This is how he came up with the idea of ​​transforming dried fruits into plant-based covers for pastries.
Daniel studies and gradually develops his project. He visits oil mills to understand how to recover the residue of hazelnuts. He tests different techniques and manufacturing methods until he receives the first orders. The Linnolat brand is created.
High-end artisanal manufacturing
Daniel officially launched the brand in December 2016 in Lyon. He presented the concept at Sirha in January 2017 and at Veggie World Paris in April 2017. The same year, he won the innovation prize from the Chambre des Métiers (Artinov).
The Linnolat range is available in five covers which can be worked like traditional chocolate:
Linnolat Hazelnut (Origin: France)
Linnolat Coco (Origin: Sri Lanka or the Philippines)
Linnolat White Sesame (Origin: India)
Linnolat Café (Origin: Lyon (Torrefector "Extrait ")) – released on July 1st
Linnolat Pistachio (Origin: Iran) – limited edition for this winter
A range essentially designed for professionals, which also gives the possibility of custom-made signature creations, based on dried fruits, fruits and vegetables, spices, herbs, flowers…
With an eco-responsible approach that allows the recycling of raw material, Linnolat is an innovative, high-end artisanal brand that respects the environment.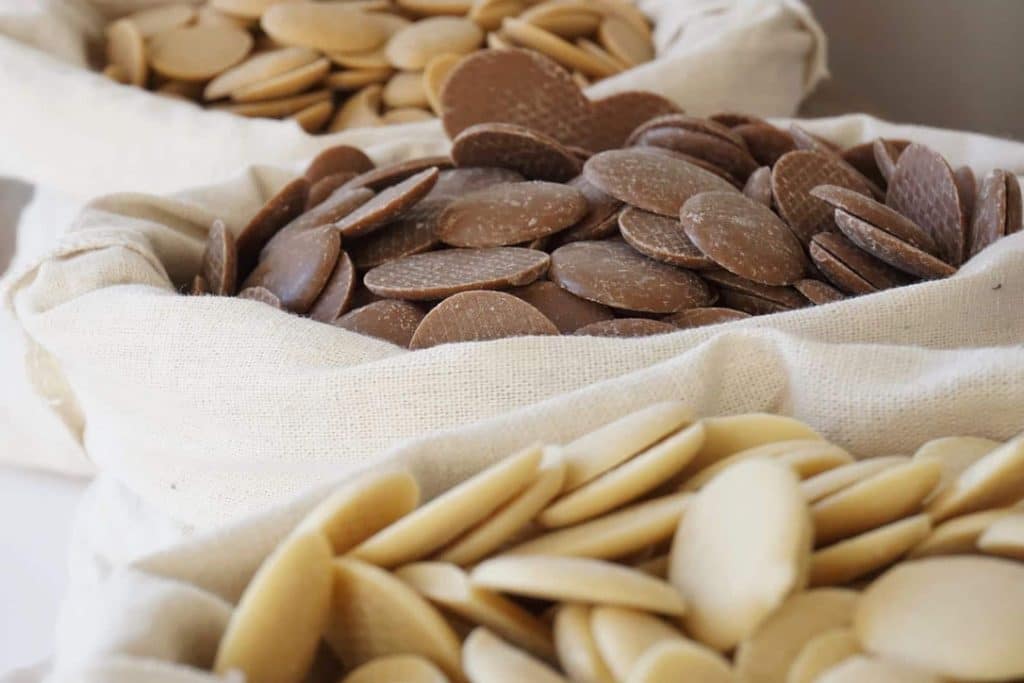 Chefs' view
Several Chefs are already using Linnolat covers. Michael Bartocetti (Shangri-La), Pascal Barbot (L'Astrance), Nina Meteyer (Café Pouchkine), Mathieu Viannay (La Mère Brazier) are among those who were immediately seduced by the taste and texture of the product.
Linnolat is also used by many plant-based pastry Chefs, such as Johanna Lefebvre (Jo & Nana Cakes), Bérénice Leconte (VG Pâtisserie), Camille Berton (Amour Pâtisserie)…
Daniel likes the idea of ​​associating the Linnolat brand with haute pâtisserie. He wants to support Chefs in their creativity and lead them to see plants as a real potential to access a more varied gustatory universe.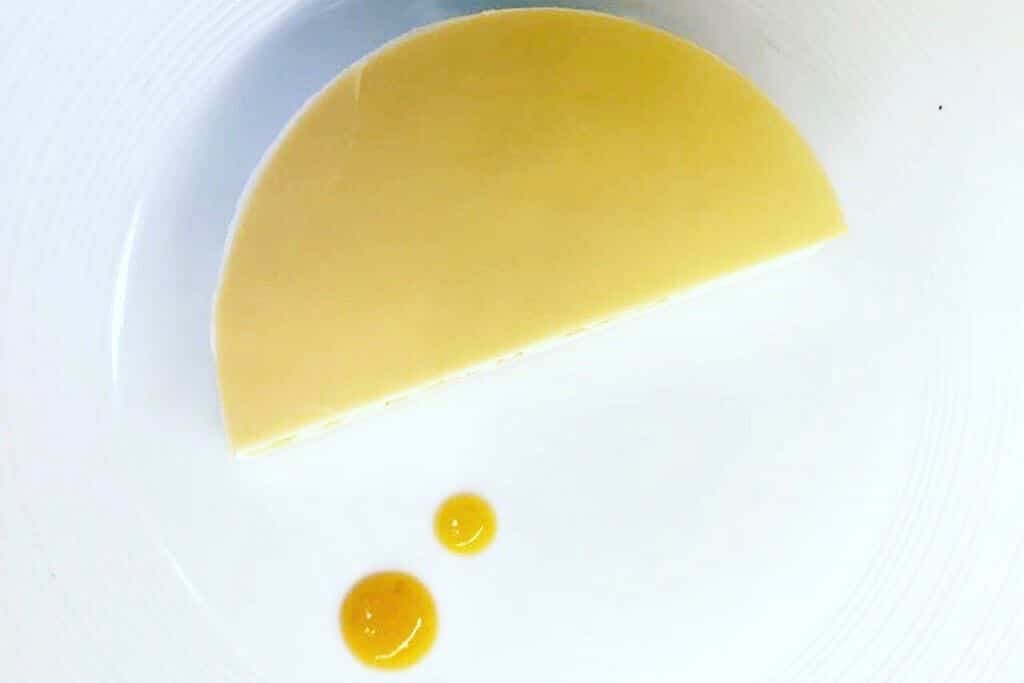 The innovation of chocolate
Sensitive to education and transmission, Daniel would like to develop a real 'Cooking Sciences' program for the major cooking schools, in order to pass on his technical knowledge to future Chefs.
With a new manufacturing laboratory that will allow him to increase his production capacity, he hopes to develop the Linnolat range in Europe, North America and Israel. The demand is indeed there and promises a growing development beyond France.
By its novelty, its techniques and its values, Linnolat is undoubtedly a pioneering product – the innovation of chocolate in all its excellence.
Translated by Malvika Kathpal