A Chef like a river
Jules chose Lyon to settle in and to create his restaurant concept around contrast cuisine. Free and passionate, Jules is constantly inventing, training, experimenting and reflecting.
In the kitchen, he seeks above all emotion, given and received. He is passionate about the raw product and the art of cooking. He particularly likes working with spices and condiments which enrich his culinary style and create bridges between flavours.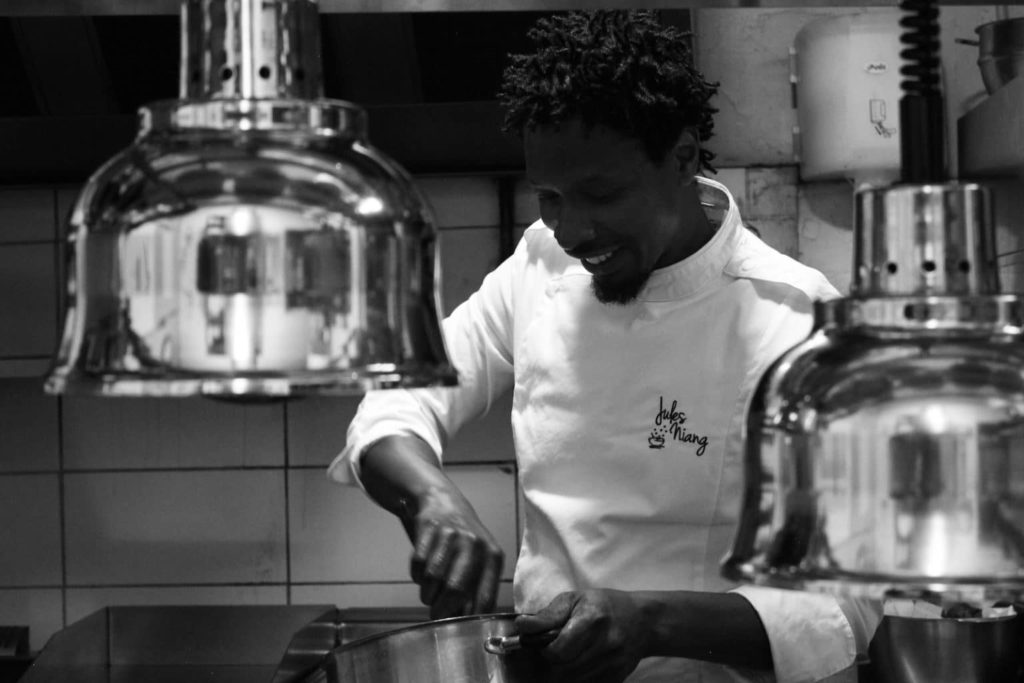 A cuisine of contrasts
The cuisine of contrasts is not a fusion cuisine, but rather the praise of the diversity of products through dissonance.
It is a respect for the raw product, the inspiration it brings and the associations it suggests. The product travels and transforms into unique nuances.
The cuisine of contrasts is made up of encounters, openness and dialogue. It is a cuisine without borders where products travel and meet, and where flavours spring up, creating new emotions.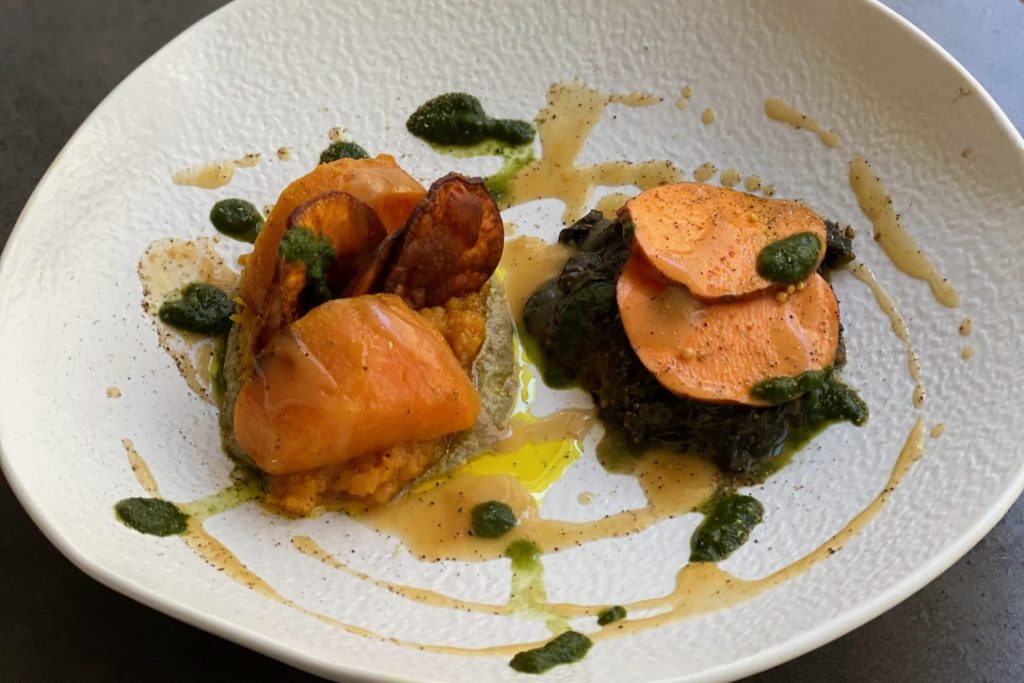 The contrast of plant-based flavours
The Chef works his menus on the slate offering new dishes every month according to his inspirations. All the products are fresh and the dishes are homemade.
On the menu, the poetic titles invite you to travel and make it easy to recognize what awaits us: new wave, landline, oxymoron, metronome, the song of the Sahel … Under a common theme, three choices of dishes: meat, a fish and a vegetable.
For this menu with plant-based flavours, the variation of mushrooms, arugula, pomegranate and zest of Buddha's hand seduced us straight away, by its fluidity and the subtle combination of softness and slightly spicy crunch. The tone is set.
As the main course, the sweet potato, accompanied by candied leaves in cashew nut butter, roasted root and ginger puree, makes us understand Jules's cuisine. The sweet and salty flavours, the changing textures with each bite, make us travel here and there.
For dessert, the little chocolate dome in its 100% plant-based version ends up surprising us. The Chef goes back to his travel memories for new products to compose the unthinkable. This unique dessert contains Kadaif which brings crunch and consistency to the heart of the dome.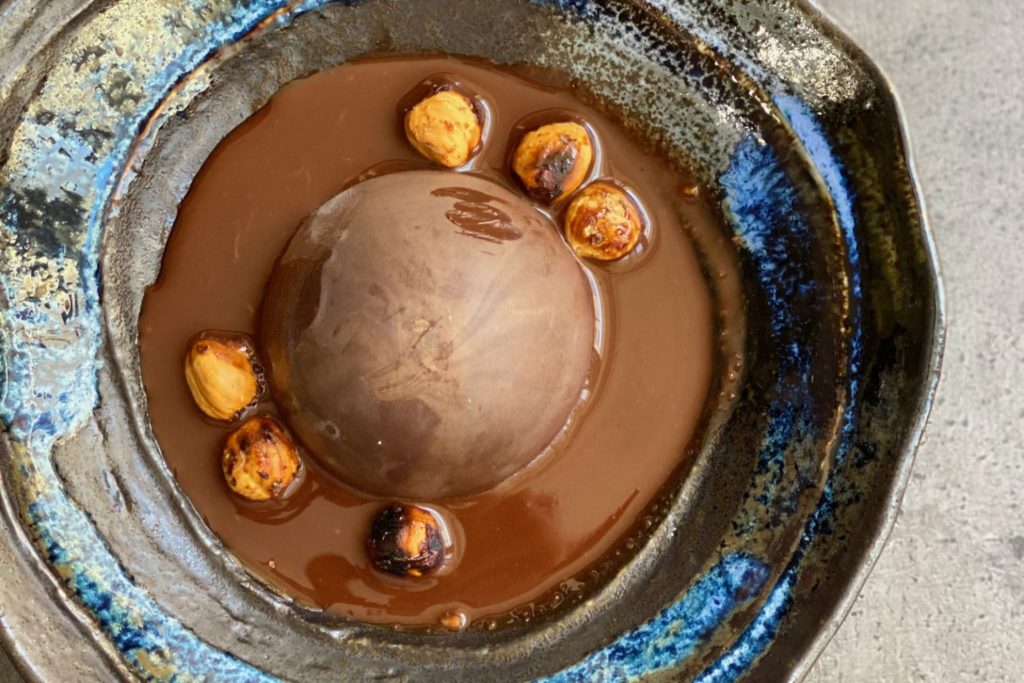 For Jules, cooking, if you have to define it, is above all a posture. It consists of keeping a perfect candour in front of the product, to explore its thousand possibilities by making it travel according to the flavours and the culinary and cultural inspirations.
Always with the aim of bringing new emotions to the table, awakening curiosity, greed, the little ogre in each of us. His plant-based menu is the proof that we can use what we know from here and elsewhere to make and perfect our dishes.
Translated by Malvika Kathpal