As far back as she can remember, Irèna has always had a passion for recipes. To be able to cook and create new things, she used to organise evenings around 'different' dishes. The guests would discover another way of eating, enriched by these unique taste experiences.
In 2016, Irèna's life takes a turn. She gets closer to Sol Semilla and rediscovers the superfoods she has already known for a few years. She runs stands for the brand and begins to advise people on the use of these ingredients in cooking.
At that time, she heard about living food*, and it was after an internship in Greece with Irène Grosjean (naturopathic specialist in raw food) that she understood the link between health and cooking. It was a revelation.
The following year, she followed Matthew Kenney's training and obtained her diploma (raw food certificate).
An aromatologist since 2011, she is gradually completing her professional career. And it is only logical that she specialises in living food to become a raw and plant-based food Chef.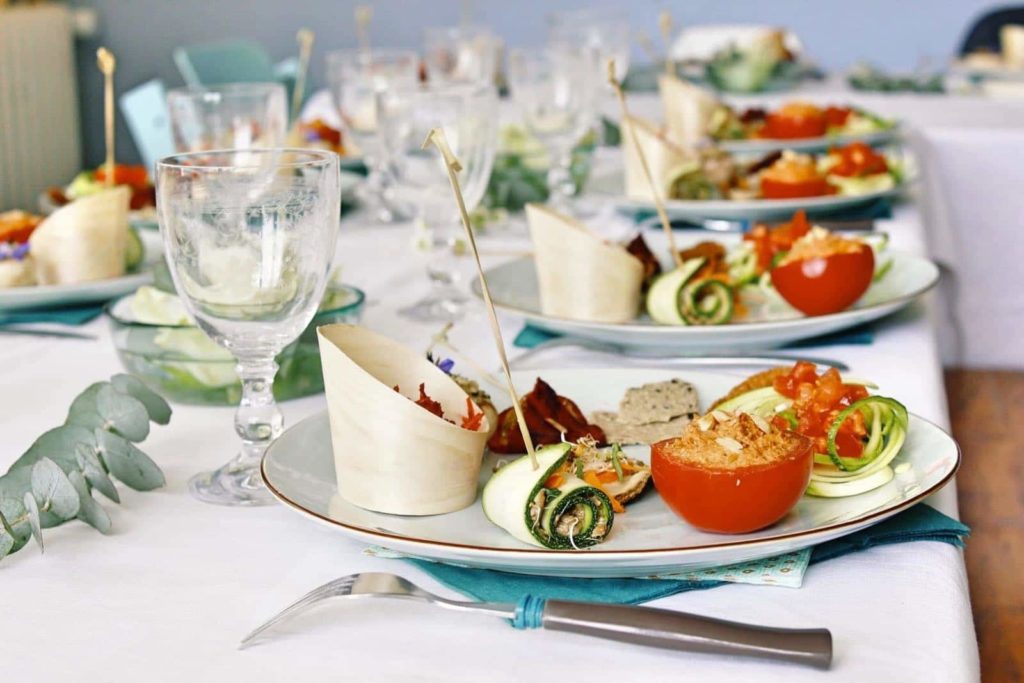 Teaching everyone a different way of eating
For Irèna, cooking alive means cooking differently and eating in a different order. This is part of what will allow the body to be satisfied. Living cooking is therefore an art to be mastered, which requires in-depth knowledge.
Today, her offer is based on three main activities:
Catering activity
Irèna accompanies private clients on private events and professional clients within the framework of corporate events. In particular, she has worked with brands to organise their launch parties.
Coaching activity
She accompanies professionals who wish to expand their range with the creation of specific recipes. She has notably worked on recipe creations with André Stevens, former pastry sous-Chef at the Hôtel de Crillon.
She also coached individuals who wish to change their diet by putting more raw food on their plates.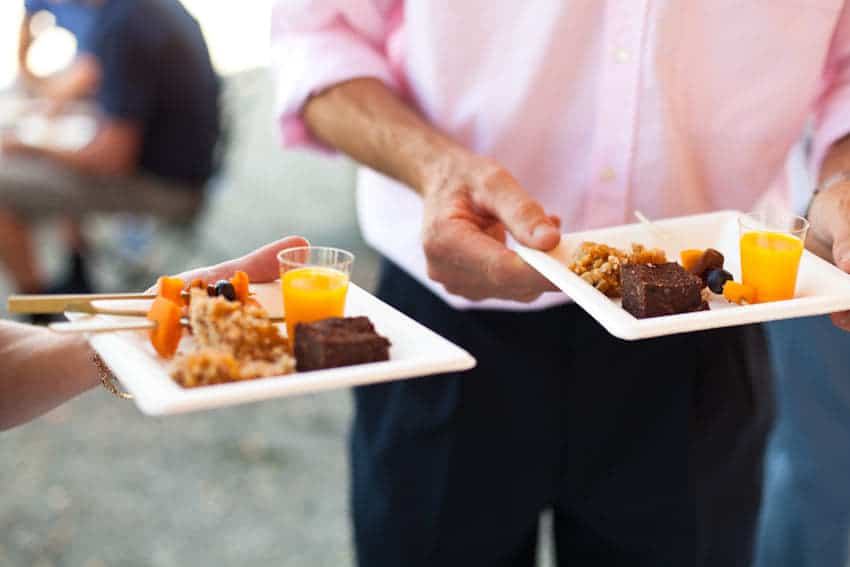 Workshops
For adults, Irèna offers a 3-hour workshop, the theme of which is announced in advance on Irèna Banas' Facebook page and weekends of immersion, organised in the Les Deux Figuiers gite (Cabourg).
For children, she offers thematic workshops in the form of snacks, organised at the request of parents. Irèna has been very close to children for a long time, and associations and schools call on her for educational support around food.
Respecting her values
Sensitive to ecology, Irèna carries strong values ​​linked to the preservation of the environment. Her cuisine is made only of plant-based dishes and contains products from organic farming.
And because in the kitchen, nothing is lost and everything is transformed, she takes care to recycle her recipes by accommodating leftovers and composting organic waste. She is also attentive to all stages of her services to give preference as much as possible to recycled materials.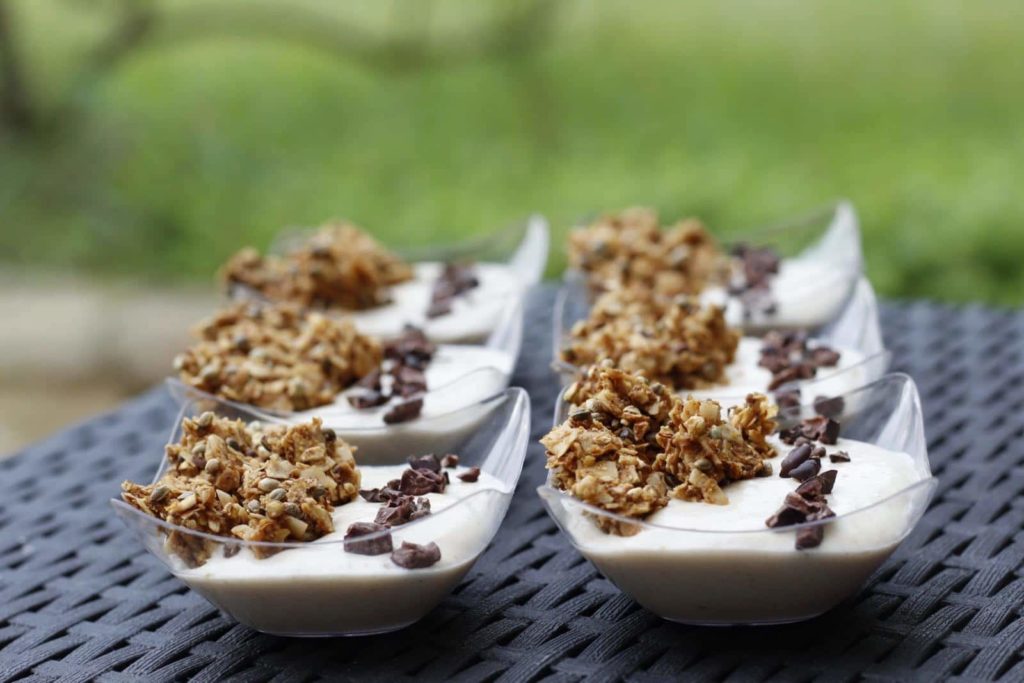 Write to convey the essential
For the past two years, Irèna has been writing for Le Chou Brave, the magazine of living food and abundance.
Her desire to pass on her knowledge naturally led her to write her own book. The book 'Raw Cuisine: 40 Gourmet, Living, Vegan Recipes' (published this year by Editions Marie-Claire) is aimed at the general public by offering recipes accessible to all.
Her next book, currently under consideration, should be released in 2020.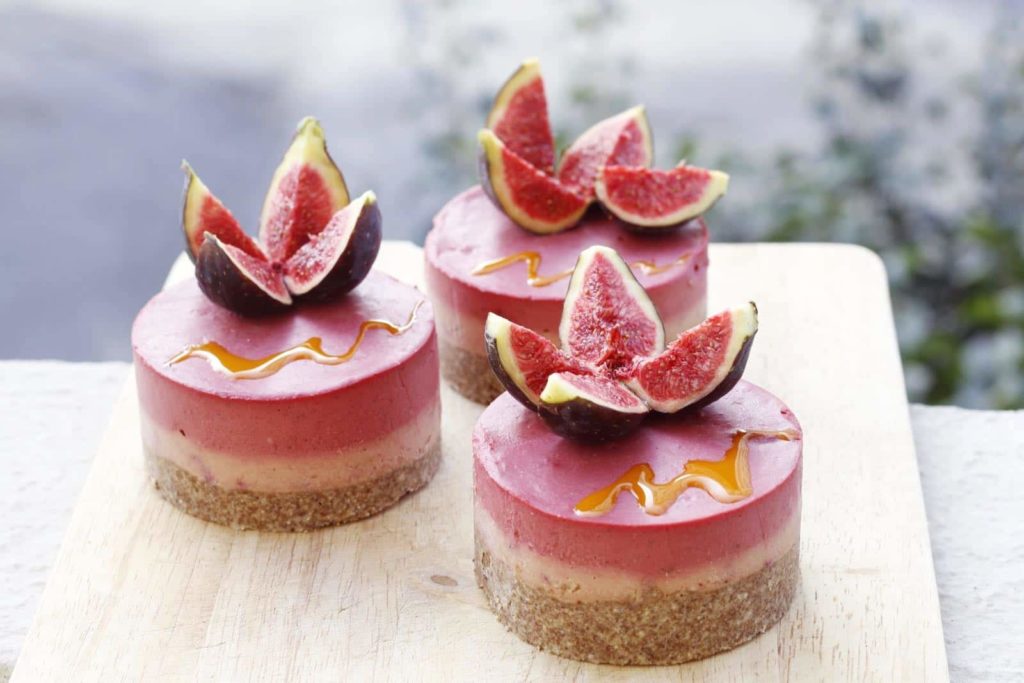 For Irena, to feed people is to feed the soul. What better way to do this than to raise awareness by seducing the palate?
But the taste is not enough. Living cuisine must be elegant and the search for beauty goes through the food we choose.
There are many things to be invented in living food. Through her work, Irèna wishes to democratise plant-based gastronomy, which leads her to seek out the simple things and to embellish what nature gives us in its purest form.
Translated by Malvika Kathpal