After a master's degree in marketing, Fanny worked in fashion for luxury brands until the day she had to admit that this path no longer suited her.
Her professional career was shaped by her personal development. Vegetarian since her teenage years, Fanny has cooked a lot for her family and friends, a hobby that has gradually turned into a passion.
Becoming vegan in 2014, she was able to see more clearly her professional desires and her life project. Working in the plant-based cuisine then became obvious.
A professional 'Book' on Instagram
Fanny started by creating her blog The Friendly Kitchen to share her recipes and an Instagram account.
She knows how important social media is. "They make it possible to show what we can do and gradually acquire a clientele. It forces you to renew yourself, to offer new things and to always be present."
It is also a playground for experimentation. Young Chefs can thus test their ideas and see how Internet users react. They take the measure of trends, adapt and build buy-in faster.
Instagram thus becomes the professional 'book' and turns into a CV.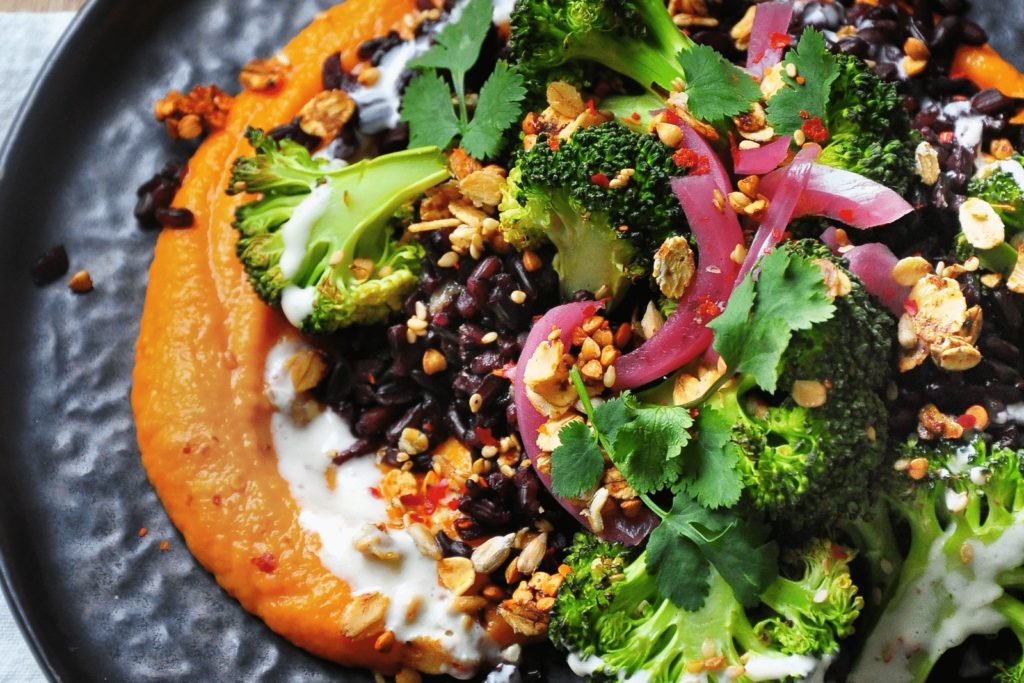 Field experience
Fanny did not want to go to cookery school. She knew she was would be confronted with animal flesh work, impossible for her as a vegan.
So her training took place in the field. She applied to Parisian plant-based restaurants and was able to make her first extras at Hope, L'Abattoir Vegétal, Le Faitout and Otium.
In August 2017, Fanny joined the adventure of Comptoir Veggie, a 100% plant-based coffee-shop and juice bar created by Justine Combeaud. The two young women, in the midst of their career transition, met at the right time. For her project, Justine was looking for a Chef who could make both sweet and savoury dishes. Fanny seized this opportunity.
And in April 2018, Fanny took on a new challenge with Bérénice Leconte, by joining the VG Pâtisserie team, where her mission will be to create and develop the savoury menu and participate in the production of desserts.
In these pioneering restaurants, the potential of recruitment is generally strong. They are often looking for people with personal values ​​that are in line with the concept of the restaurant. Young vegan Chefs can therefore position themselves easily.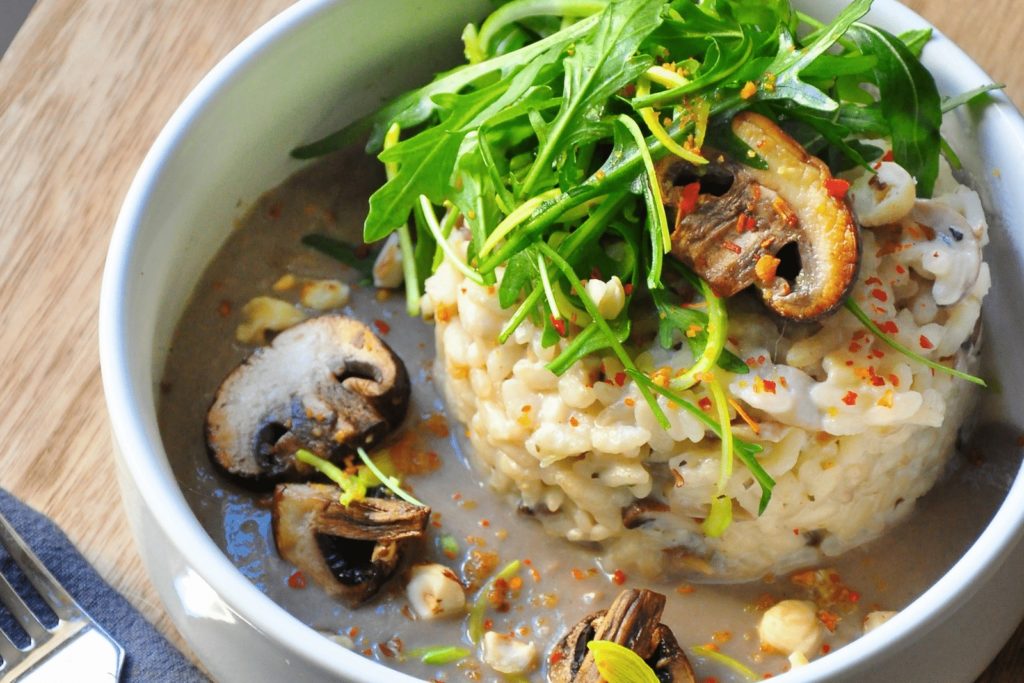 The Friendly Kitchen
After these experiences, Fanny today wants to create her own project to discover the diversity and refinement of plant-based food in her own way, and to contribute to making it gastronomy in its own right.
The Friendly Kitchen will be halfway between a restaurant and a wine bar offering modern, colourful and plant-based cuisine. It will be a convivial place that will bring everyone together around the table.
A different way of working
Fanny's career path is like these new plant-based Chefs who are making their own way, working in the shadows before appearing in the light, driven by their strong convictions and their instinct.
Today, young people are looking to find coherence between their profession and their values, to find a professional path that corresponds to their lifestyle and their desires. They are more assertive about their ideas and want to find the project that resonates with who they are.
With her latest experiences, Fanny shows that she was able to be evolved in projects that correspond to her sensibilities, while putting her personal touch until she is able to realise her dream.
Fanny loves creativity and freedom. Plant-based cuisine gives her the opportunity to explore new recipes every day and to create something new at every meal.
She would like schools to be more open to teaching about plant-based food, to pass on more accurate information and to contribute to the awakening of children in an equitable manner. In the meantime, these young people of today are already thinking about the young people of tomorrow and are perhaps unknowingly building a new world of work, one that is more respectful of the values ​​and sensibilities of each individual.
Fanny has a nice career ahead in the plant-based catering industry and through her career path, she sets an example for those who would like to get started.
Translated by Malvika Kathpal