Julien Sebbag's relationship with plants is passionate. And when asked it, his answer is clear:
"I am the victim of an indescribable and carnal obsession for vegetables, I find them humble, magnificent in their variety – reassuring, sweet, surprising and at the same time so predictable…".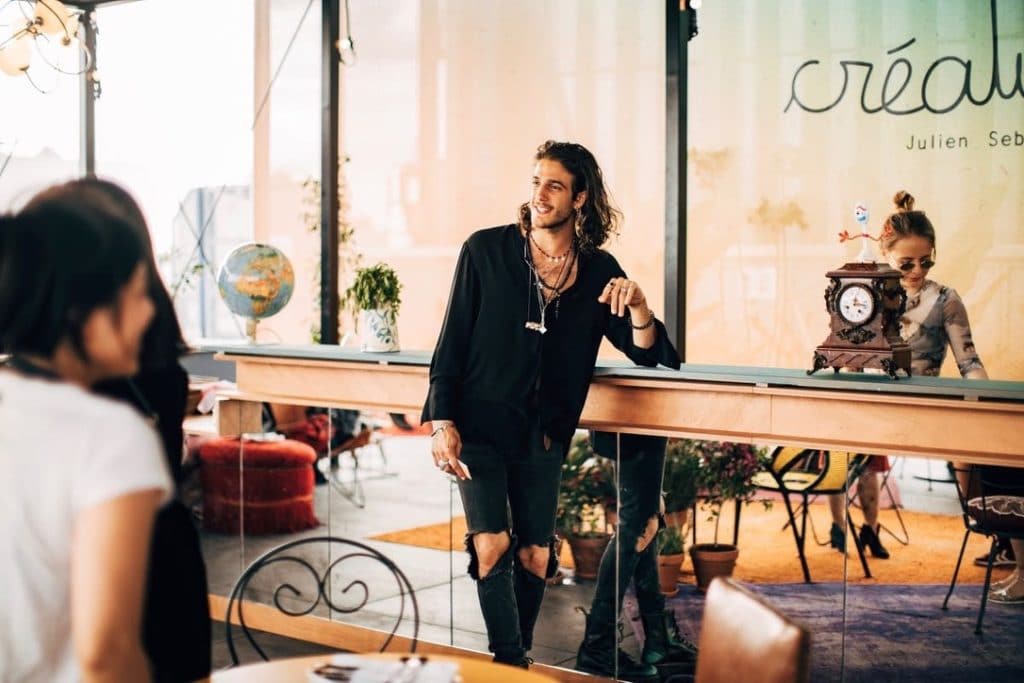 A 100% vegetarian restaurant, surrounded by an urban vegetable garden and a mixology bar focused on herbs and plants, Créatures is an ultra-contemporary place of life where the plant world flourishes and takes its place.
On the menu, vegetarian and plant-based dishes, colourful salads and lots of other creatures waving on a frenzied menu. Thus, we find names of dishes with strange looks…
"The most photographed creature in mankind history", "The animal is not a creature", "Stain Boy", "Summertime Sadness", "The Boat that Rocked", "You're lost, little girl "…
In the end, it's a menu that multiplies tastes and colours, and that makes everyone want to try. And for the most reluctant, Julien Sebbag has his arguments:
"Vegetables are creatures that were here long before you!" They have much more to offer you than you think… And a bad experience does not give you the right to make this case general: to try them is to adopt them!"
The rooftop welcomes visitors continuously, from morning to evening, whether to taste gourmet plant-based cuisine, have a drink, meet up with friends or contemplate the view overlooking the roofs of Paris.
Créatures is the ephemeral spot to discover before it closes on October 15th.
Otherwise, see you next year!
Translated by Malvika Kathpal