Clarisse grew up in France and learned to bake.
At the age of 14, she did her first internship in a French pastry shop. After high school, she entered the Ecole des Beaux-Arts in Montpellier and passed her CAP in pastry-making as a free candidate. But while apprenticeship in pastry making was rare in France, she decided to go to London in 2013 and quickly found a position as a pastry Chef.
Affected by a disease of the digestive system for which no one knows the reasons, Clarisse began to take a close interest in food and its impact on health. In 2014, she became vegan and opened up to a new way of cooking.
The Sunny Spoon
Although London is very open to plant-based alternatives, the high-end plant-based offer is still limited there.
In 2015, Clarisse, therefore, had the idea of ​​creating her own brand under the name of The Sunny Spoon to offer plant-based and gluten-free French pastry, mainly for private events.
In two years, plant-based demand has exploded. Clarisse is therefore particularly interested in the 'afternoon tea' offers at the moment. The West Suite already offered a plant-based menu but wanted to develop this service to open up to outside customers. Clarisse is the ideal candidate, she has proven herself thanks to her work at Sunny Spoon and is now Head Chef of Café Forty One, the new vegan space at La Suite West.
Café Forty One @La Suite West
Cafe Forty One opened in July 2018. The restaurant's approach is to offer a top-of-the-range fresh plant-based menu, inspired by the French and English.
Many of the hotel's loyal customers are not vegan, so Clarisse's desire is to offer them a different offering that gently diverts them from what they are used to eating.
The Café Forty One offer consists of a buffet or à la carte breakfast, lunch and a plant-based afternoon tea.
For breakfast, you can enjoy a salty porridge with mushrooms and black beans and false bacon made from eggplant. At lunch, a 'pie & mash' and plate desserts all day long (chocolate praline, strawberry tart, mille-feuilles, etc.) are available. As for the afternoon tea, it consists of grape and plain scones (accompanied by a compote of raspberries and blueberries and coconut cream), mini pastries (lemon meringue pie, strawberry pie, custard cone with chocolate …), briochettes with cashew nuts, salmon and fake bacon, spicy cheese sandwiches (with a caramelized onion chutney), and hummus with sun-dried tomatoes, peppers and cucumbers (on artisan bread).
Londoners quickly hear about this plant-based offer and come willingly to discover this novelty. The first external customers are mainly vegan but there are also a lot of tourists and passing people, curious and eager for novelty. As for hotel guests, they are opening up to new flavours and their feedback is very positive.
Vegan and upscale
In the kitchen, Clarisse is surrounded by a vegan sous-Chef and two Chefs de partie, one of whom is vegan. The most important thing is that the members of her team have this passion for plant-based cuisine, which is important for the dynamics of the brigade and for understanding the process.
When Clarisse started at La Suite West, there were still no Chefs to draw inspiration from, so she developed her own recipes, based on her knowledge of French cuisine, such as Mushroom Bourguignon which is one of her signature dishes.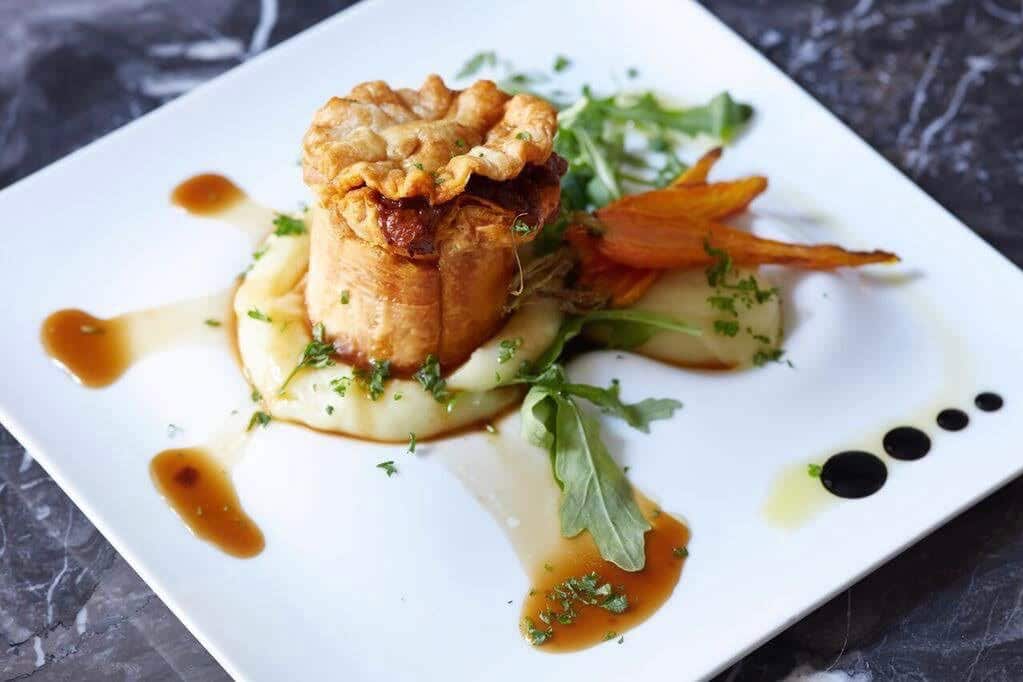 Contrary to what people think, plant-based cuisine is not restrictive insofar as we use several products, such as plant-based milk, which allows covering a wide range of tastes (unlike animal milk).
For Clarisse, we can do anything with plants. It only takes a little effort to successfully develop different things and try new tastes.
In London, with around 80% of restaurants offering a plant-based option, the demand is very high and customers and restaurateurs alike are not afraid to talk about it. Unlike France, where mentalities are still struggling to change, even if things are slowly starting to move. For Clarisse, the main thing is to lead by example, and doing high-end plant-based shows how simple and delicious things can be.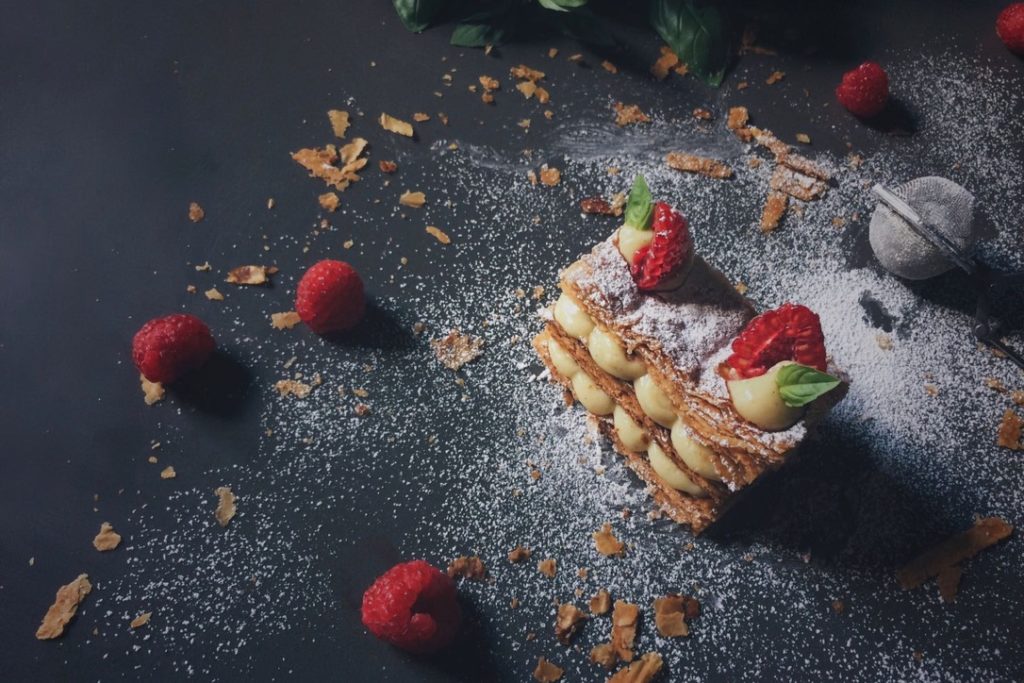 Plant-based cuisine is not necessarily what people think it is. Through her work, Clarisse Flon wants to show that there are many reasons to look at things differently and to open up to a new way of eating. At Café Forty, the young French Chef sets the tone and leads by example with her passionately plant-based cuisine.
Translated by Malvika Kathpal