On the menu
It is in Angers, his hometown, that Charles chose to launch this innovative project. Angers being the European plant-based capital, this is a unique opportunity to open a gastronomic plant-based restaurant in the region.
On the menu are top-of-the-range dishes just like what Charles wants to embody:
Heart of sucrine, candied garlic cream, fried garlic and parsley, parsley juice
Flambéed and glazed Jerusalem artichoke, black olive soil and sprouts from the undergrowth
Chioggia cooked in a salt crust and smoked over beechwood, iodized shoot
Root vegetables, vegetable broth, peanut emulsion
Toasted bread cream, cocoa nibs, puffed rice, rice milk emulsion
It is about discovering a new gastronomy, where the basis is questioned and where everything remains to be invented.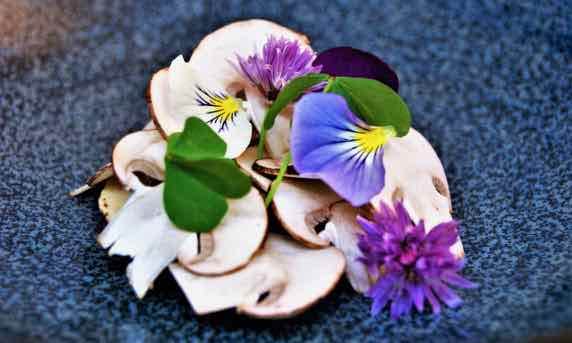 From yesterday's cuisine to tomorrow's cuisine
When Charles went vegan, he realized that today's cuisine had become obsolete and that perhaps we had to imagine another way of consuming.
Passionate about the history of gastronomy, Charles wanted to understand how French cuisine has evolved: the movement of products, the creation of recipes, the way of cooking … And by taking an interest in yesterday's cuisine, Charles ended up taking an interest in the cuisine of tomorrow.
The path is beginning to open up. In plant-based cuisine, creativity is endless. For Charles, this does not mean revisiting traditional recipes and copying and pasting. Offering substitutes for what we already know (just to be reassured) does not help the consumer to really take an interest in this new form of food and to discover all its richness.
It is a question of questioning your fundamentals, reviewing the whole kitchen, starting from scratch and leaving room for your creativity.
It is a unique opportunity that allows us to review the whole cuisine to re-invent and re-create recipes, bring a breath of fresh air and move towards innovative haute cuisine.
It is not easy for a Chef, but when you accept this situation it is beneficial for creation. And as Charles says "You are never as creative as when you do not know what you are going to do."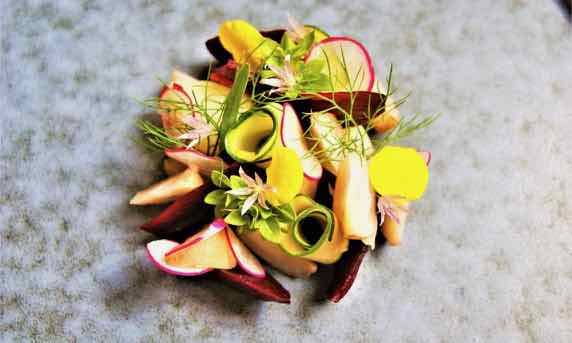 Charles has given himself two years to open his restaurant. The project is therefore only at the beginning, even though many ideas are already emerging!
With this restaurant, Charles hopes one day to be recognized by the profession and to show that plant-based gastronomy can be part of our gastronomic heritage. Obtaining a Michelin star one day would be a dream. And after all, why only a dream?
Translated by Malvika Kathpal