The series includes a spin-off dedicated to French tables, called Chef's Table France. The first episode is dedicated to Alain Passard and it is about him that I want to talk to you about here.
I have been interested in this Chef for some time and his interview came at the right time to confirm my feelings and feed my ideas.
Listening to Alain Passard talk about his job is a real pleasure. In Chef's Table, he talks about his love of cooking, his career path, his apprenticeship masters,… and his takeover of L'Arpège, a place steeped in history, as it is at this very place that he first started out.
But what most interested me was hearing his journey as a man, an evolution that led him to discover plant-based cuisine, and which makes him a happy man today.
Creativity through emptiness
For Alain Passard, creativity begins with emptiness. Not writing anything down, not writing any recipes… it forces him to search and reinvent himself every day.
This emptiness, he experienced it all the more when working with the animal became painful for him, a form of weariness that pushed the Chef to change his path. No longer wanting to do as before, or as usual. No longer making recipes in the traditional way… On the contrary, letting express the desire to do something else, differently, to move forward. Animal cuisine then gave way to plant-based cuisine. Alain Passard's choice has become clear and obvious.
And between the two styles of cooking, there is no longer any doubt. In another interview he says that "Cooking meat is tiring because there is blood and we are in contact with the dead animal. Cooking vegetables is very relaxing, we are in painting, in sewing".
This step back allows him to (re) discover vegetables and at the same time to find his artistic soul with a new desire to create.
The vegetable in all its forms
For Alain Passard, a garden is a great source of inspiration for creativity. Each vegetable is unique. Like a human being, he has its own specificities. Planted and picked in two different places, it will not have the same appearance or the same taste.
Beyond its unique characteristics, the vegetable requires in the kitchen work on the texture, design, visual. It requires a new gesture, a new hand. It is also a new way of looking at things, new flavours, new aromas, new cooking sounds… An intimate connection with the product which allows the artist to work on his gesture differently and to rediscover a pleasure for the senses.
A daring gamble
By switching to plant-based cuisine, Alain Passard withdraws from the menu all his'"animal' dishes which have enabled him to obtain three Michelin stars.
A risk-taking that has earned him many criticisms. Some, shocked by this new cuisine, will even say that "he only makes carrots and turnips now ". A crime against French cuisine that puts L'Arpège in jeopardy.
But his audacity and determination have paid off. For the Chef, even if taking risks means "having the thrill every day because we are afraid ", it also means above all making people happy.
The Michelin Guide finally gave him his stars and today L'Arpège is one of the greatest restaurants of French cuisine.
A new vision of plant-based cuisine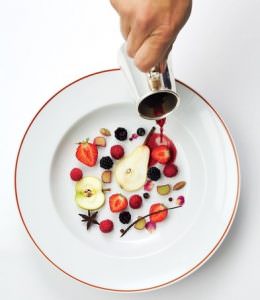 Little by little, Arpège's customers were convinced. The "carnivore" transforms his vision of vegetables and maintains a softer relationship with them. Mentalities are changing …
While the vegetable had long remained in the background, it becomes the main actor, the star product, sublimated by this visionary and audacious Chef. Without going completely plant-based, Alain Passard is already instilling a new style of cuisine and certainly leading the way.
I am firmly convinced that Top Chefs are capable to transform our vision of things. Symbols of traditional gastronomy, guarantors of the flavours of yesteryear, they are also the ones who create the gastronomy of tomorrow. By giving vegetables back their letters of nobility, Alain Passard offers a new way of thinking about plant-based cuisine.
Logically, his next challenge could be to access high end plant-based gastronomy, thus demonstrating all the richness of the plant world beyond vegetables. With even more daring and innovative creations, he could indeed be one of those who accompany us towards the cuisine of tomorrow.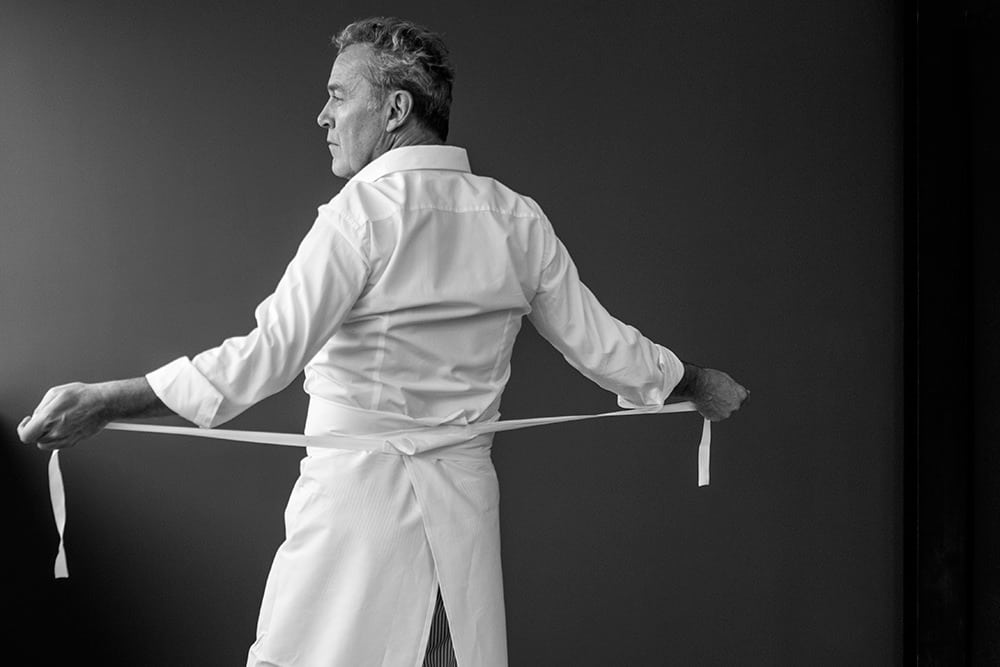 Alain Passard says his gardens saved his life. Beyond the cook, it is the human being who subtly suggests that we should be more in tune with nature.
And although a few notes are enough to create music, the melody is even more beautiful if it is well composed and orchestrated. Alain Passard's high standards and precision now make his 'arpeggio' a perfect match. Tomorrow, the music will be even more beautiful. It is up to us to listen to it…
Translated by Malvika Kathpal