Love story, life story
Camille is a young woman full of life, who is inspired by her everyday moments to create her pastries. She puts all her authenticity into her work as a pastry Chef, which she learned to do on her own.
Camille loves associations of tastes and it is because she loves the "strawberry-basil" mixture that the idea of ​​making a pie came to her. She also likes the plant-based "passion-mint" ice cream from her favourite ice cream parlour in Menton, so she made a cheesecake out of it.
But what she loves above all is her husband Willy (Chef of the Vegan Gorilla restaurant), and it is for him that she made a chocolate, almond and coffee entremet, which has become her signature pastry, nicknamed "Amour".
This is how love gives its name to the place and to the tender-hearted pastry.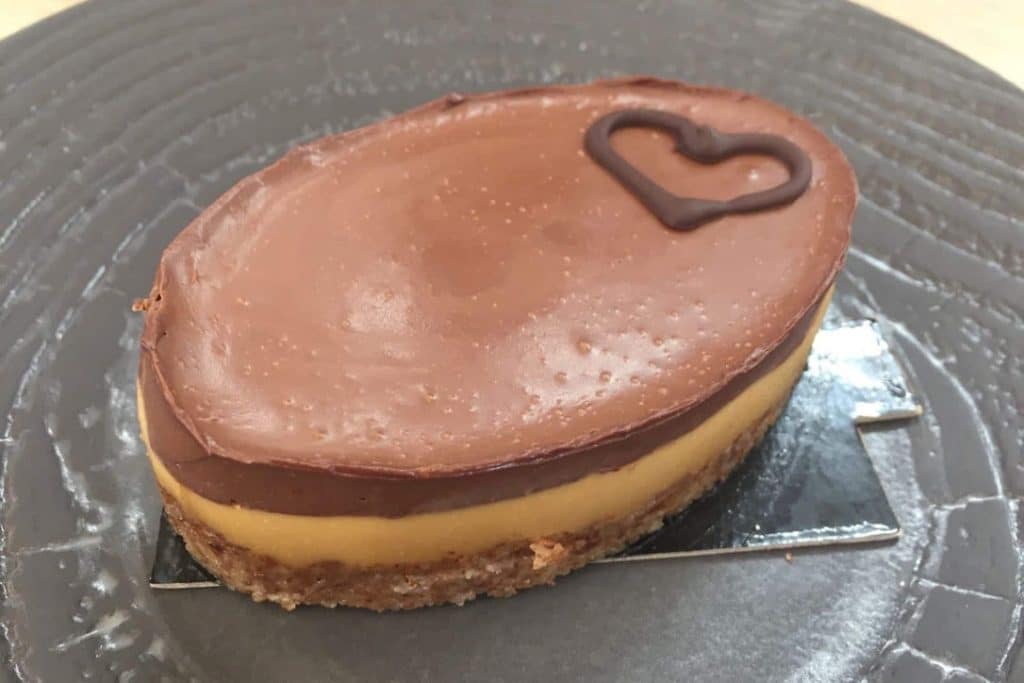 A range of homemade pastries
The signature pastry "Amour" invariably shares the showcase with seasonal sweets. We can hesitate for a long time in front of the famous "Tarte aux fraises" (chestnut rice, lemon cream, fresh strawberries), the "Vaiana" (almond, date, coconut), the "Pak" (hazelnuts, chocolate, praline cream), the "Noizet" (hazelnut rice, salted butter caramel, chocolate ganache, hazelnut cream), the "Dôme" (chocolate and peanuts) or the "Snikers".
To this, we add the "peanutella" cookies and the equally delicious muffins.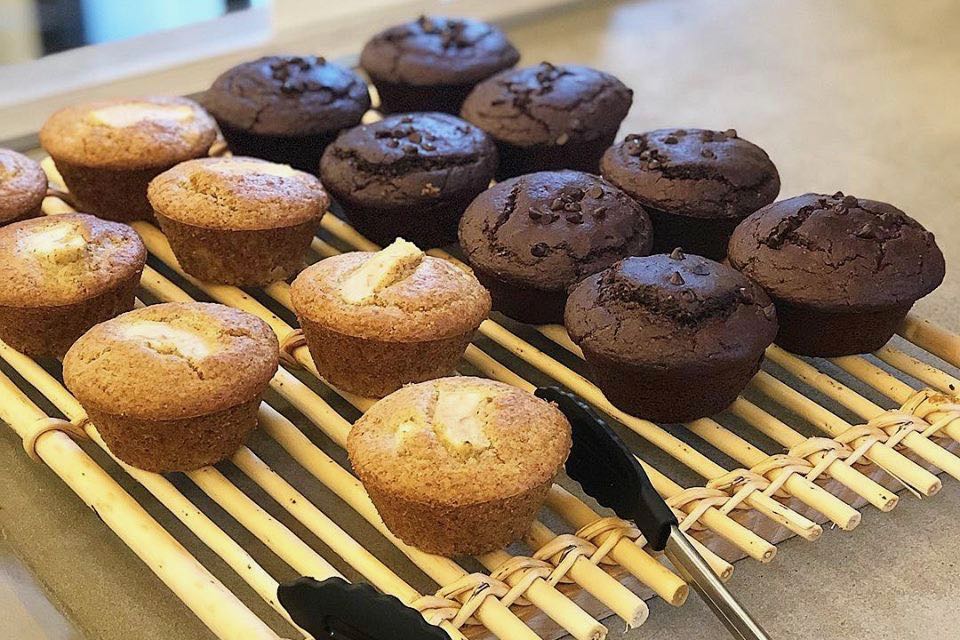 In all, the range presents 6 to 8 pastries, plant-based, gluten-free and lactose-free, 80% raw.
All the pastries are homemade and made from raw and seasonal products.
Brunches and breakfasts
"Amour" also offers the opportunity to have brunch or breakfast.
The brunch consists of a sweet and a savoury plate, a fresh juice and a hot drink.
Breakfast consists of avocado toast and a tofu scramble.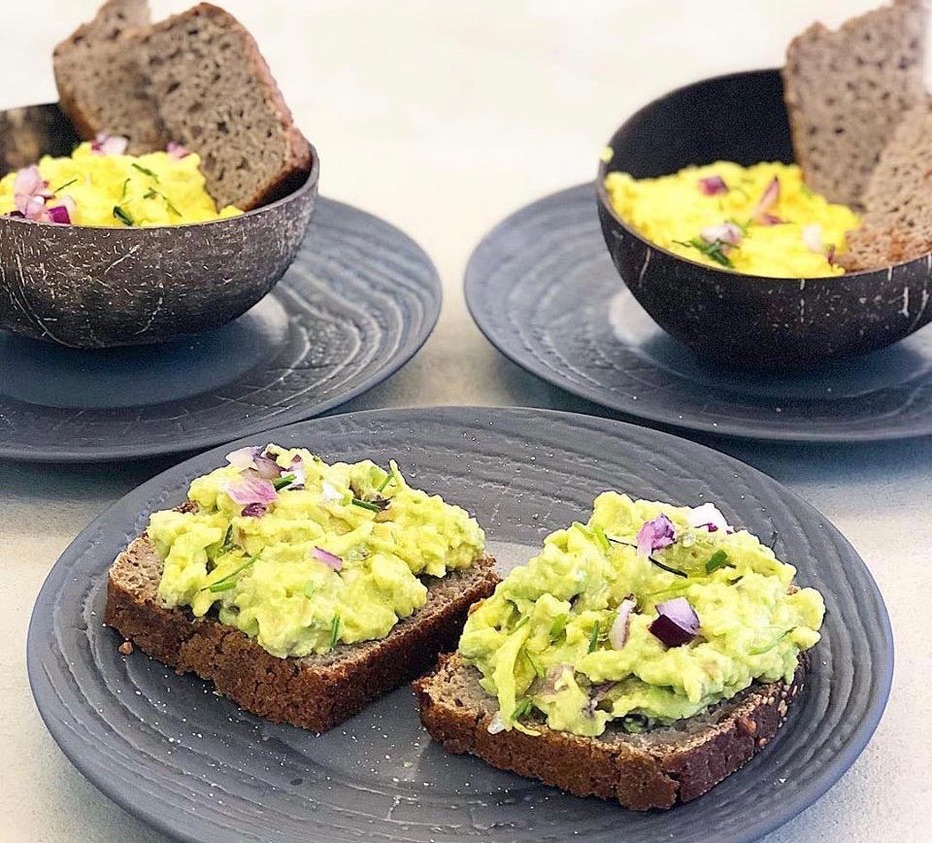 A soothing and authentic place
The white and woody tones bring a sweetness of life and appeasement to the place. We immediately feel good there.
On the walls, the emblem of an olive tree is inlaid, a symbol of Provence and nature, but also of the raw and plant-based product.
The pastries in the window are eye-catching. They are fine and delicate. We take the time to look and enjoy all these harmonious elements that are made to be together.
The place now has many loyal customers, who come back for the pastries but also for the place and the atmosphere that reigns there.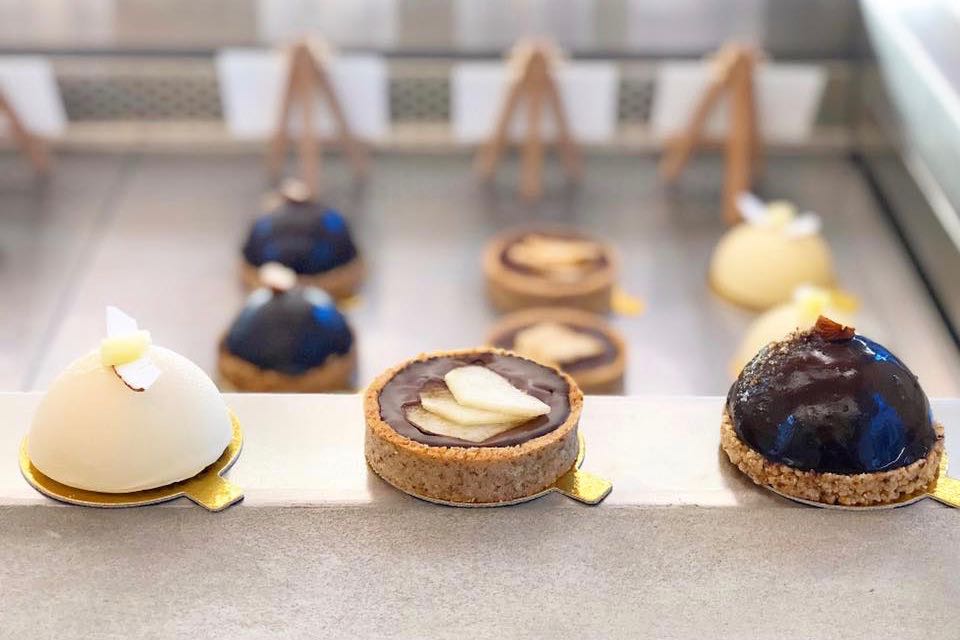 Plant-based inspirations
In reality, Camille takes little inspiration from what is done in traditional pastry making, as she does not wish to reproduce what already exists. However, she observes the technical work of the Chefs and their ideas for combinations. The challenge that she would also gladly throw to the Pastry Chefs would be to make their signature pastry in a plant-based version.
But for her, the main thing is to create something else, to look for new combinations to find innovative textures and tastes. Currently, Camille is working on an all-chocolate pastry, with a raw cookie base, a crunchy chocolate hazelnut and chocolate. Research that takes time, but is worth the effort.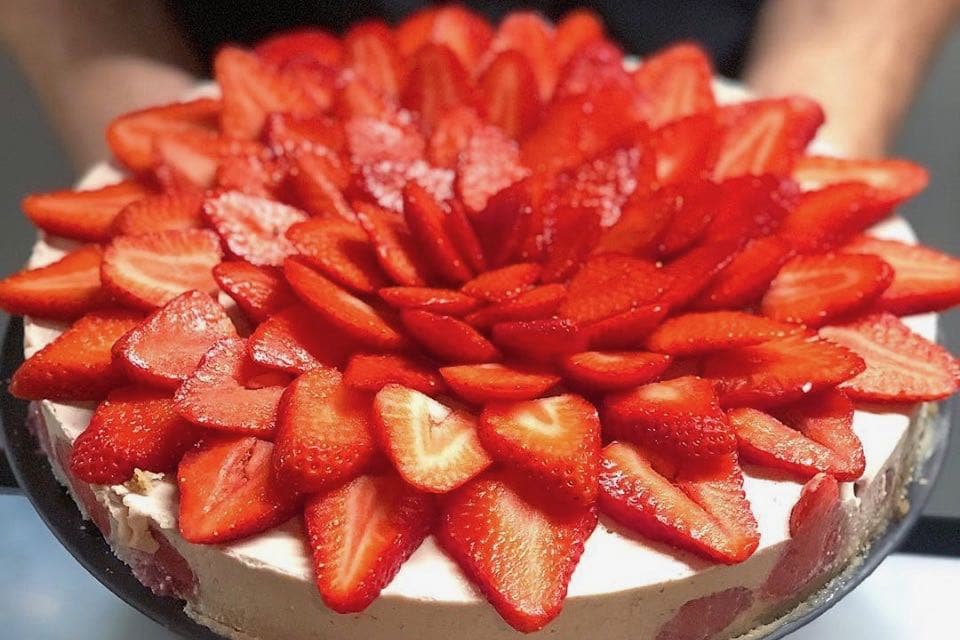 From her life moments, Camille has made a pastry with an evocative name that speaks to everyone.
Once you get a taste of love, you want it to never end. So we savour the moment and think about it for a long time.
This taste of coffee and chocolate still remains in our mouths, like a memory that we take with us. At "Amour", this unique and subtle feeling carries us beyond what we could hope for and makes us want to go back.
Translated by Malvika Kathpal