This year, as every year, a Christmas Market takes place in the heart of the hotel, a path of discoveries with nice little things to taste.
As a vegan, always on the lookout for new flavours, I discovered an interesting brand there. Le Comptoir des Producteurs is a French brand, a supplier of fruit and vegetables from sustainable agriculture. For Christmas, they make nice baskets of fruit and vegetables. A nice idea for a gift.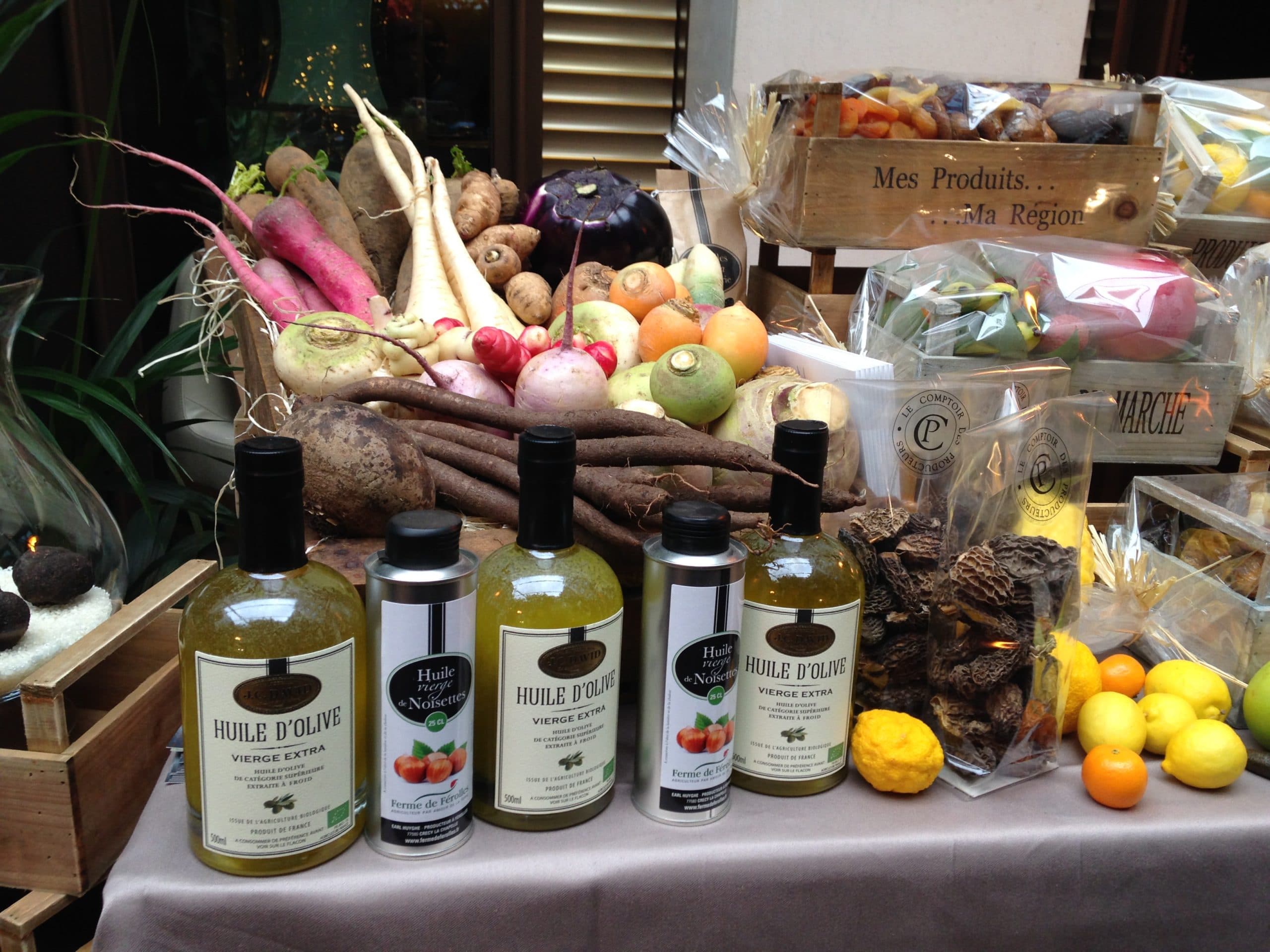 I would have liked to have seen more vegetal flavours here. The Mandarin is a jewel box where the vegetal has its place, and I am sure that it would sublimate it divinely well. Remind me to tell them about it!
To the sound of a choir singing gospel songs, I take my coffee while savouring this delicious moment. But the best was yet to come.
He was there. As always, since he is at home. What makes the Mandarin Oriental such a unique place is Thierry Marx.
A Chef like no other, a man apart, with great ideas, who makes you want to meet him.
And during that afternoon, while everyone was busy with the flavours of Christmas, I approached the Chef and we had a chat.
This photo will serve as a souvenir until I go back. Thank you Chef for this delicious moment.