In 2013, Didier Perréol, son of a farmer from the Ardèche region, self-taught entrepreneur and founder of Ekibio (French leader in organic products) acquired the Château de Massillan in Uchaux in the Vaucluse.
His goal is to turn this 16th-century castle, which was once the manor house of Henri II and Diane de Poitiers, into a different kind of hotel dedicated to the organic and eco-responsible Art of Living.
A haven of peace respectful of the environment
In 2019, he created an organic Spa at the Château where ecological requirements are placed at the heart of the sites: use of natural materials, hemp insulation, and vertical geothermal energy. All of the work respected the principles of Feng Shui to balance energies and improve the quality of life within the hotel.
Didier Perréol now runs the Château de Massillan with his wife Marie, who is involved in decoration and communication. The Chateau is today a unique place that combines history and modernity in a deep respect for nature.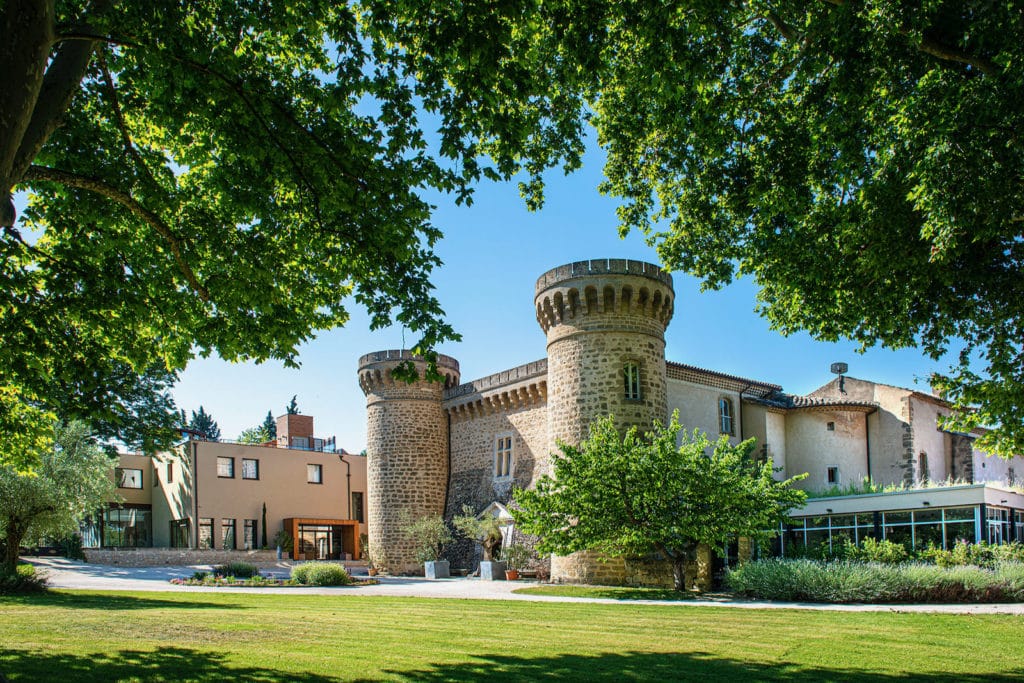 Rewarded organic gastronomy
This eco-responsible paradise would not be complete without a gourmet table.
Chef Christophe Chiavola and his team are committed to offering cuisine in harmony with nature. For this, the Chef draws inspiration from his vegetable garden and organic orchard of 3 hectares certified by Ecocert, which is an exceptional playground that allows him to develop plant-based creations.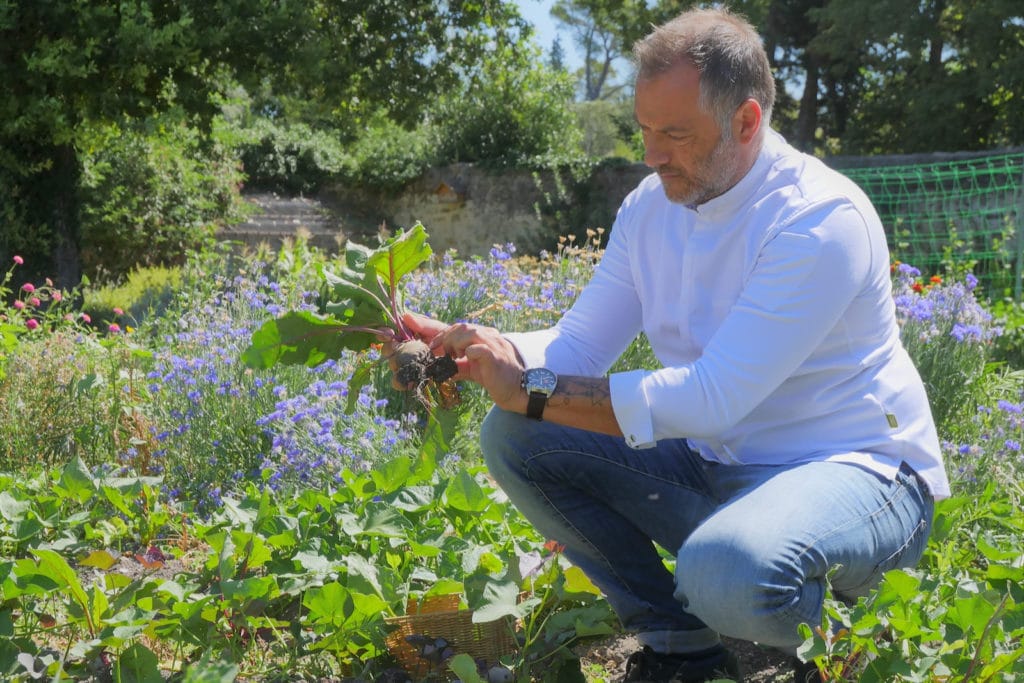 In January 2021, just a few months after Christophe Chiavola took the reins of the Château de Massillan's kitchens, the team was awarded a Michelin star.
"I would like to thank the teams who, in a short time, worked hard and the management who believed in the project. Without them, we would not have reached this level so quickly.", comments the new Michelin-starred Chef.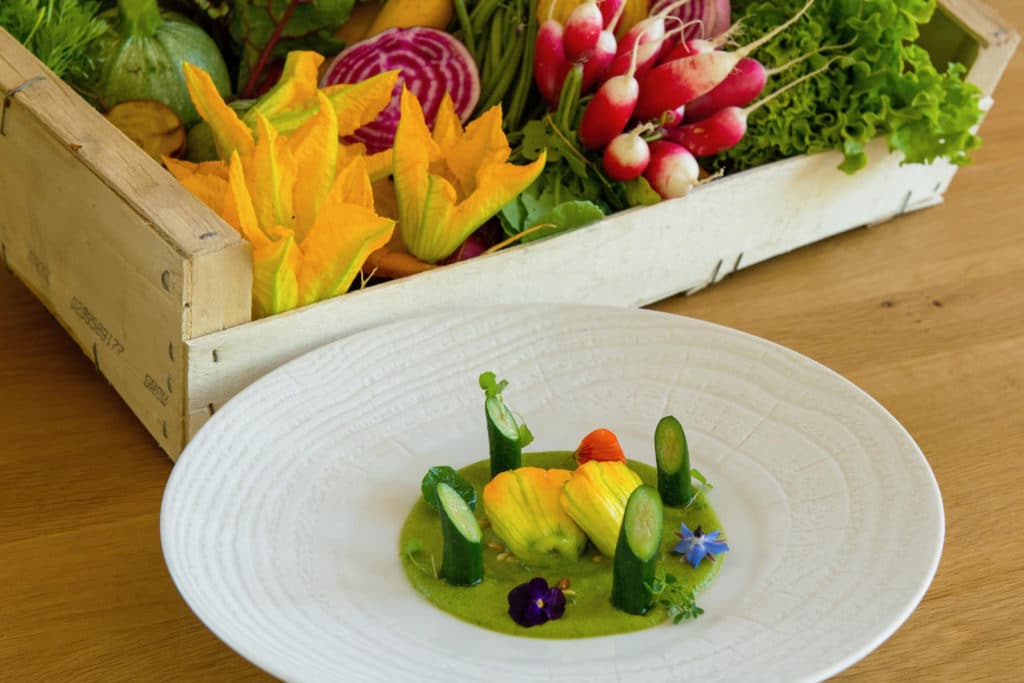 Thanks also go to the gardener, Damien Tourre, who takes care of the organic vegetable garden and orchard with great precision, supplying the Château's table with organic vegetables. Recognition also for the teams of the Domaine viticole de la Guicharde, who produce biodynamic wine and organic olive oil, served at Château de Massillan and praised by the Michelin Guide.
This environmental approach is what the owners, Didier and Marie Perréol, as well as the Chef, intend to intensify in order to make the Château de Massillan an exemplary table in terms of organic, plant-based and eco-responsible gastronomy.
Translated by Malvika Kathpal