Inspired by the fruit of the annona fruit (which is of gastronomic, medical and pharmaceutical interest), the ANONA restaurant pays tribune to nature and invites customers to discover flavours and little-known products.
A committed cuisine
Concerned about environmental issues, Chef Thibaut Spiwack has chosen to put his energy into responsible cuisine. He thus wishes to meet the expectations of customers who care about what they consume, by offering creative and daring cuisine.
This commitment is reflected in the choice of products (short circuits, seasonal, local and French products), in the way of preparing them (waste reduction, limitation of water consumption, green electricity), and in the well-being of the teams.
A 100% vegetable vegan menu
As a welcome, the Jerusalem artichoke broth with espelette pepper warms us and opens the palate. Just after, the heart of roasted potato with herbs and its potato chips lacquered in olive oil come to amuse our mouths.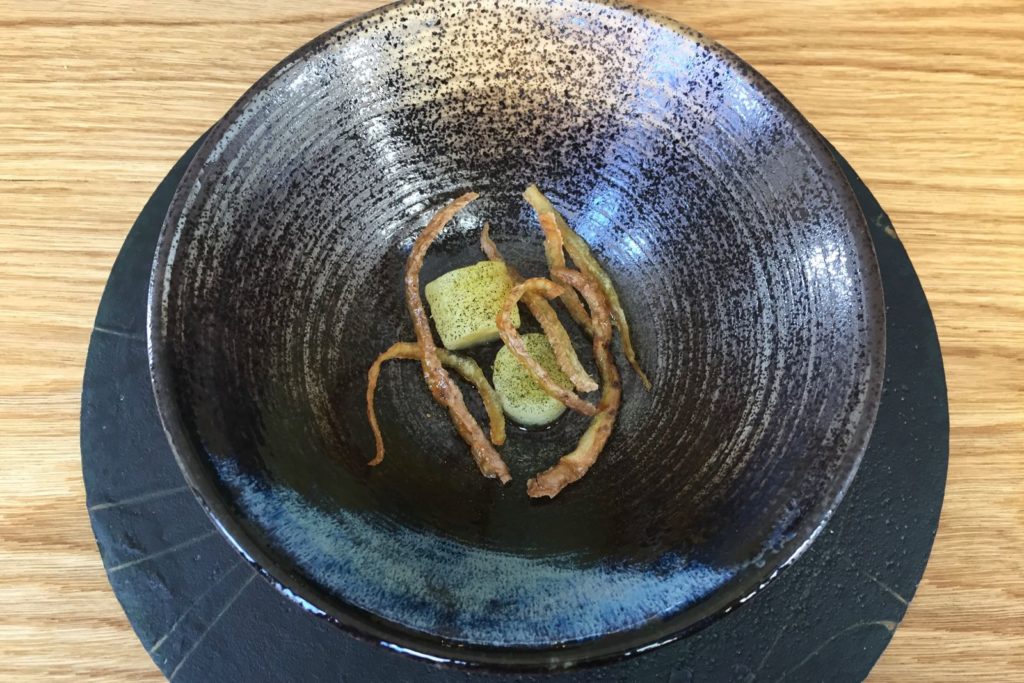 The cauliflower starter consists of cooked and pickled cauliflower, cabbage emulsion, kale crisps and oat jelly.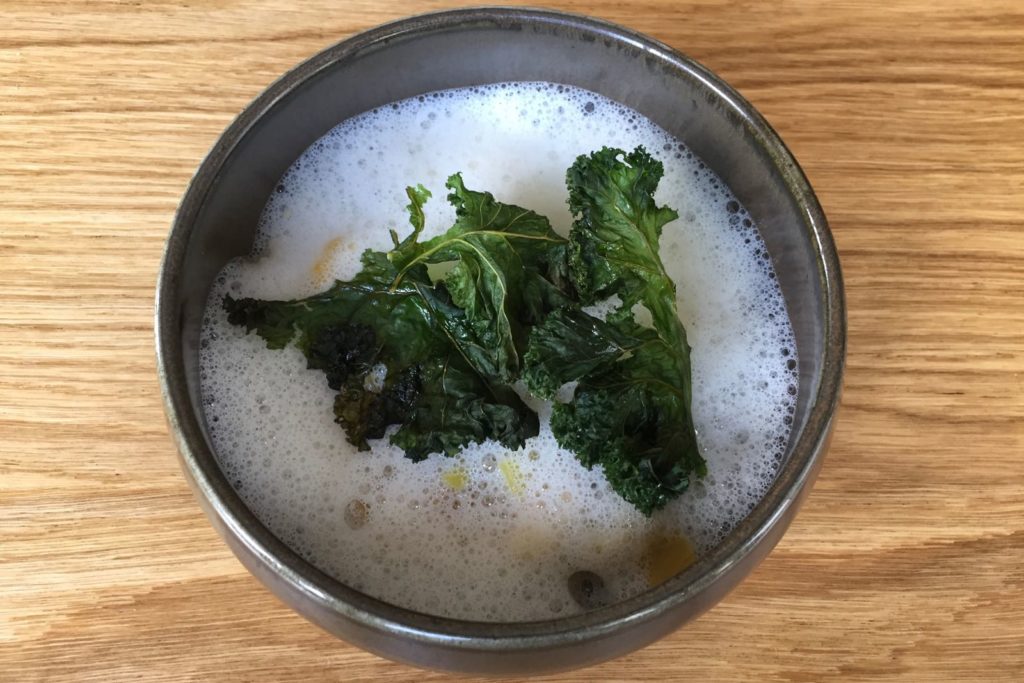 The root dish takes us on a walk in the garden to discover tuberous vegetables and their nourishing soil. In this large plate, five delicate roots come together in a subtly orchestrated composition: Jerusalem artichoke cake with sage, fresh and mashed Jerusalem artichoke, parsley and almond root, sage leaf, tuberous chervil, Héliantis, Yacón (earth pear). This dish is worked around the earth, as a reminder of its origins, with a sterilized earth, an earthy broth, an earthy crumble with black olives that delicately come to confuse us.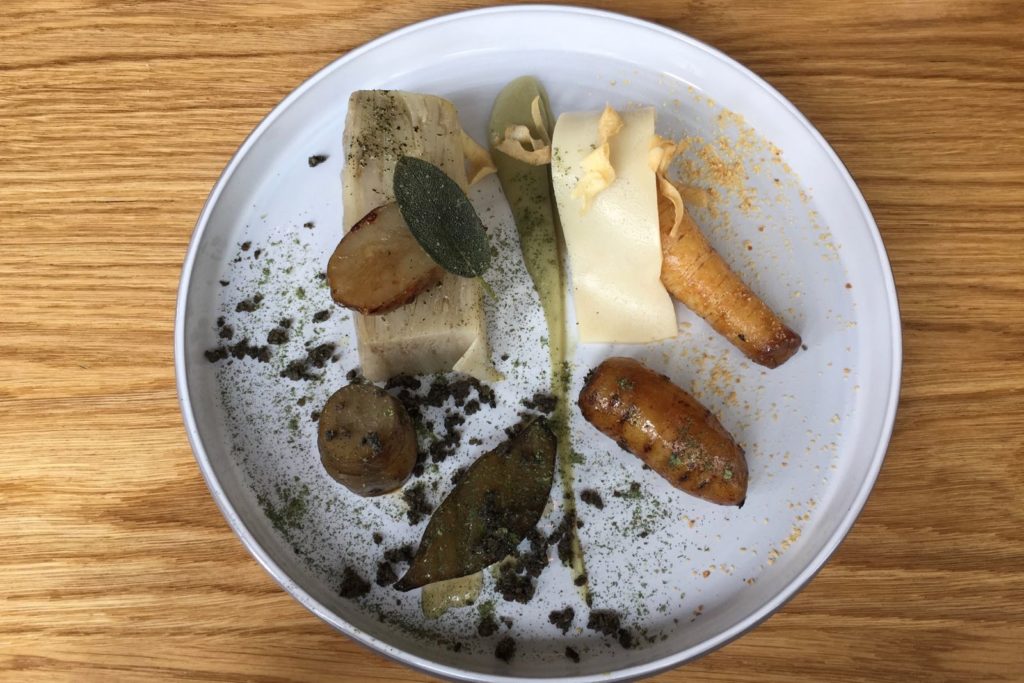 At ANONA, they know how to please the customer. A request for chocolate dessert and the result is immediate. Thanks to Pastry Chef Jimmy Cappezzone! A pear poached in a passion rum syrup, a passion-kiwi insert rolled in roasted coconut and a hot chocolate with coconut milk. Usually, on the vegan menu, a Pavlova with aquafaba and red fruits will be served this season.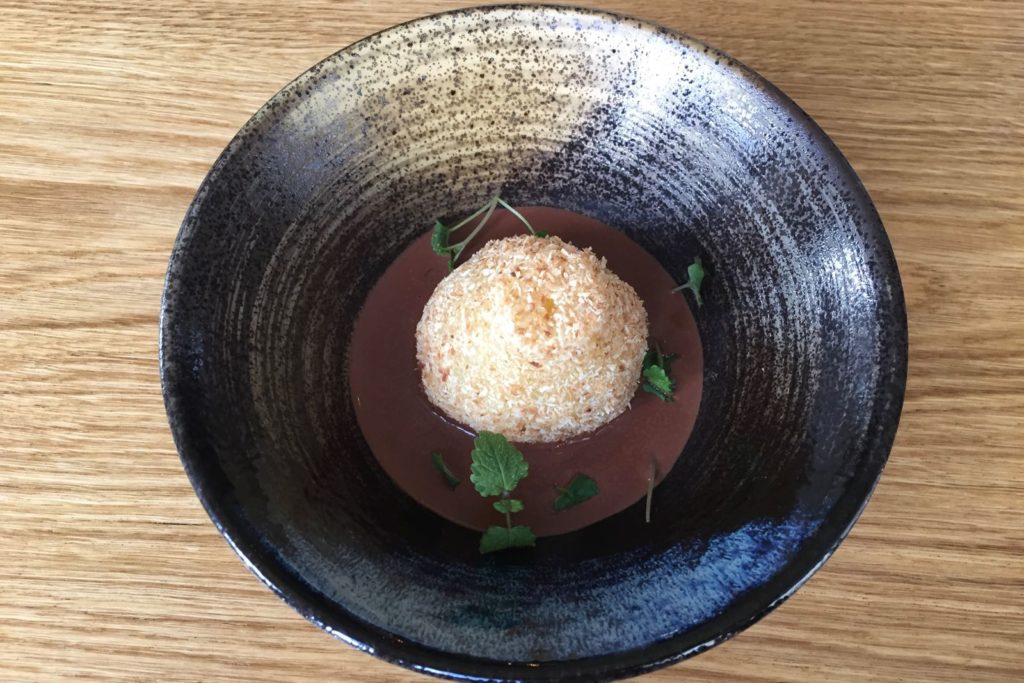 More than a restaurant, a place of inspiration
And because a restaurant is not just about cooking, ANONA welcomes us in a modern and contemporary decor, where natural materials merge to offer us a warm moment.
With ANONA, Thibaut Spiwack wishes to offer his customers a culinary experience centred on sharing and environmental awareness.
In January 2020, the Chef's nomination in the "Sustainable Gastronomy" category on the Michelin Guide makes ANONA a place that is resolutely in tune with the times, and one that we can already draw inspiration from. What if we tasted the annona fruit to realize how good the taste of nature is?
Translated by Malvika Kathpal