Through a letter posted on Eleven Madison Park's website, Chef Daniel Humm created the surprise by announcing the transformation of the menu, which will be entirely plant-based upon the reopening of the restaurant.
A triple Michelin-star restaurant in New York
Located in the heart of Manhattan, the three Michelin-star restaurant has been owned by Swiss Chef Daniel Humm since 2011.
Named "Best restaurant in the world" in the "50 best" ranking in 2017, the establishment once known, among other things, for its famous lavender honey glazed duck or butter poached lobster, creates a surprise by turning to plant-based.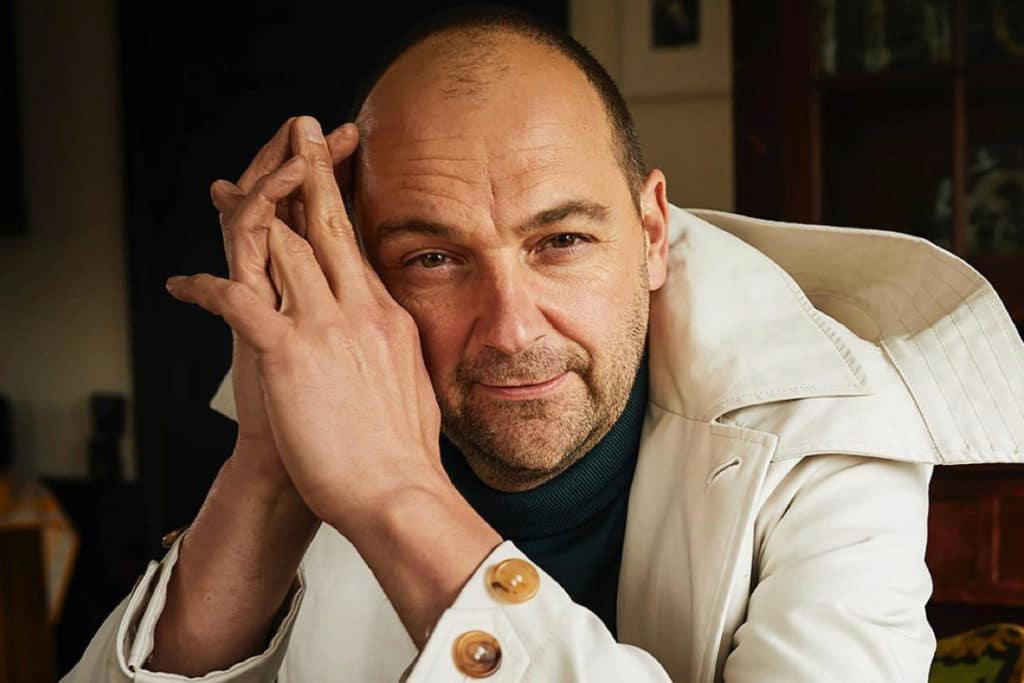 Eleven Madison Park reinvents itself and redefines luxury
On June 10, 2021, Eleven Madison Park will open its doors to a new plant-based era. The meatless menu will consist of twelve 100% plant-based dishes.
"It was clear that after everything we all experienced this past year, we couldn't open the same restaurant", explains Chef Daniel Humm in his statement.
Dishes made from vegetables, fruits, legumes, fungi or grains represent a radical change in the restaurant's previously meat-oriented identity.
As he explains in his letter, Chef Daniel Humm had an epiphany during the pandemic. He, therefore decided to abandon iconic meat dishes to focus on healthier and more ethical food.
To explain the reasons for this shift he states: "We have always operated with sensitivity to the impact we have on our surroundings, but it was becoming ever clearer that the current food system is simply not sustainable, in so many ways."
The menu will not be entirely plant-based as milk and honey will still be proposed with coffee and tea, but this will not be the case for long. The Chef indeed has announced that he is still working on developing totally plant-based milk, butter and cream.
"We are exploring fermentation, and understand that time is one of the most precious ingredients. What at first felt limiting began to feel freeing, and we are only scratching the surface. " (Chef Daniel Humm)
A challenge to take up for a new plant-based gastronomy
This radical change represents a bold move from Chef Daniel Humm, that has already caused quite a stir. Indeed, many challenges are to be taken up for the high-profile restaurant to maintain its yesteryear success.
And Chef Daniel Humm does not hide the stakes ahead and admits his doubts: "I'm not going to lie, at times I'm up in the middle of the night, thinking about the risk we're taking abandoning dishes that once defined us."
But according to him "this is a risk worth taking". During a forced closure of more than 15 months, the Chef and his team were able to work extensively to develop new plant-based dishes without ever neglecting taste and quality.
Another issue is also emerging concerning the Michelin stars. The restaurant will have to manage to keep this award in spite of an entirely plant-based offer.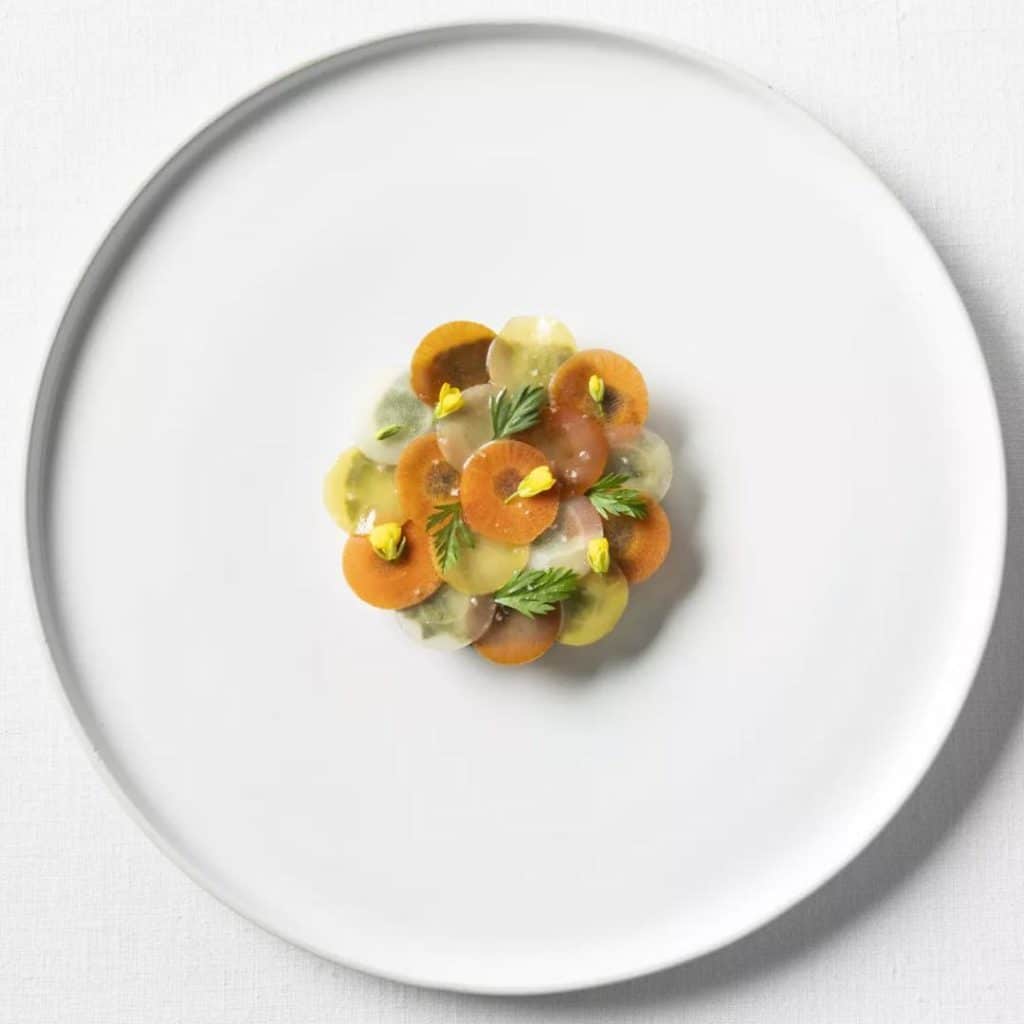 A committed restaurant for a sustainable cuisine
The pandemic has been the anchor for other changes within the Eleven Madison Park restaurant. Daniel Humm decided at the first lockdown to partner with the association Rethink Food in order to distribute meals to the poorest New Yorkers.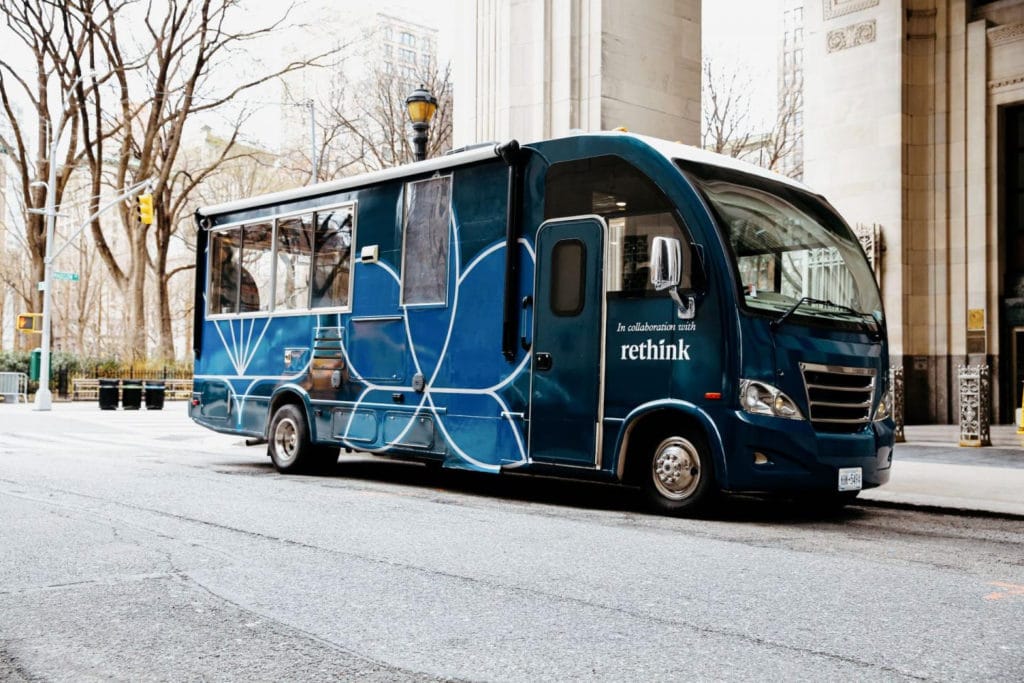 Chef Daniel Humm decided to adapt the restaurant's business model in order to continue this commitment in the long term: "It was clear to me that this work must become a cornerstone of our restaurant."
In order to maintain this commitment, Eleven Madison Park has been forced to propose the same initial price for the new plant-based menu. It will stay then $335 for a menu, including tip. Since the plant-based menu is cheaper to prepare, each menu sold will raise money for those in need.
"It is time to redefine luxury as an experience that serves a higher purpose and maintains a genuine connection to the community. A restaurant experience is about more than what's on the plate. We are thrilled to share the incredible possibilities of plant-based cuisine while deepening our connection to our homes: both our city and our planet." (Chef Daniel Humm)
---
More information:
Eleven Madison Park
11 Madison Avenue, New York, NY 10010
Réservations : exploretock.com/elevenmadisonpark/ – info@elevenmadisonpark.com